It's almost time for our Philadelphia/DC trip!
Students need to be at school at 7:30 AM on Tuesday, January 3rd. Students will need sufficient time to get checked in, meds sorted out, and baggage loaded.
We will return on Saturday night (1/7/23) at about 11:00-11:30 PM.
*Parents should be at the school by the time the bus arrives on Saturday evening so that chaperones can return home to their families in a timely manner.
*Students going on the D.C. trip WILL NOT HAVE SCHOOL on Monday, January 9. School will resume on Tuesday, January 10.
We appreciate your prayers for a safe and fun trip!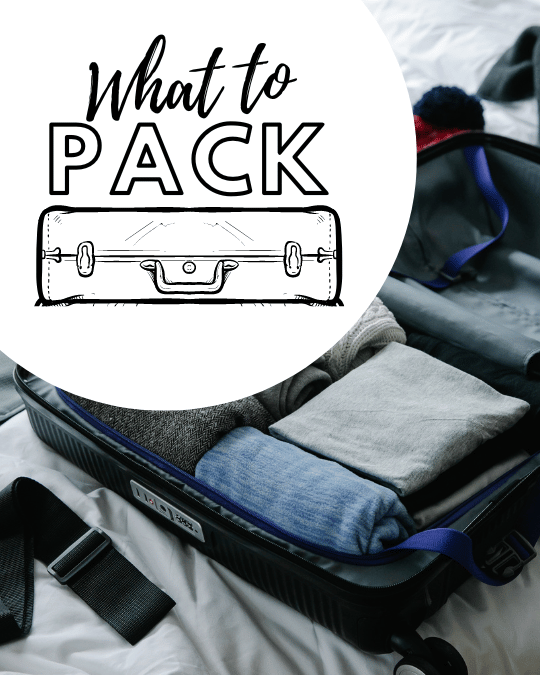 LUGGAGE
Students are allowed to bring ONE SUITCASE that will go in the luggage compartment below the bus

Students may bring ONE BACKPACK that will go on the bus with the student
Students must bring a bagged lunch on Tuesday to eat before arriving in Philadelphia.
DRESS FOR COLD WEATHER
A winter coat is a must!

Students must have a hat and gloves/mittens. A good scarf is also recommended.

Keeping a rain poncho on the bus in case of rain is a good idea as well.

We recommend layers of clothing: Under Armor/thermal, T-shirt, sweatshirt, fleece, plus the winter coat.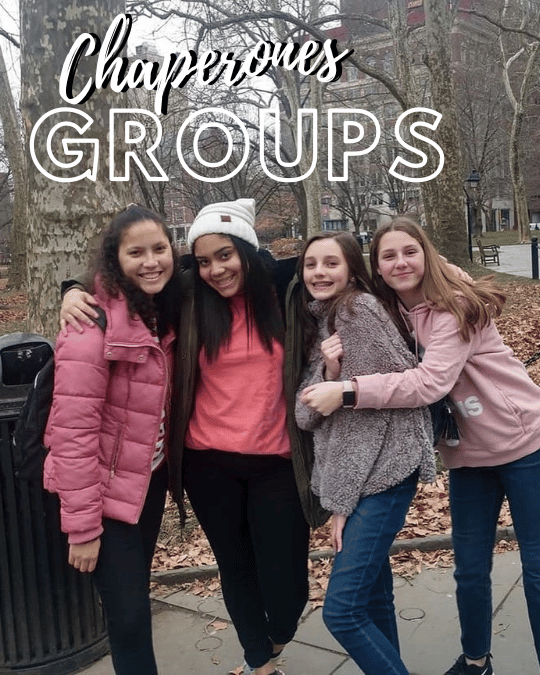 CHAPERONES
Faculty chaperones will be Mrs. Feragne, Mrs. Maynard, Mrs. Aikman, Mrs. Funchion, Mrs. Souza, Mr. Malloy, and Mrs. Kerns.

The other chaperones are Mrs. Sprecher and Mr. Peterson.

Chaperone to student ratio will be 1 to 5 or 6. 
STUDENT GROUPS
Students will be assigned to a specific group and chaperone

Room assignments are arranged by the faculty.

Students will know who is in their group before the tour of Philadelphia on Tuesday.

Room assignments will be given out to the students as they get off the bus at the hotel. We have assigned rooms and groups with the best interests of the entire group and trip in mind.
DRESS CODE
Jeans, khakis, cargo pants (neat, not baggy) No holes

Neat, clean

Not dragging on the ground No frayed hems

T-shirts, sweaters, long-sleeved shirts, etc.

Neat, clean, appropriately sized sweatshirts (sports/team logos are allowed) Fleece vests and jackets are allowed and work well with layering Comfortable walking shoes (sneakers are probably best)

Baseball hats may be worn, but must be removed upon entering a building
All other school dress code rules apply, including those referring to jewelry, etc. NO sweatpants, flannel pants, or lounge wear OUTSIDE of the hotel
Girls' tops must be modest- not form fitting, not showing skin at the waist when seated or moving around. The same attire is expected to be worn at the hotel.
While touring, the students will go through many metal detectors, so they should not wear studded belts, large earrings, or anything that will set off metal detectors.
D.C. Itinerary
| | |
| --- | --- |
| TUESDAY, JANUARY 3 | |
| 7:30 AM | Students arrive at PVCA |
| 8:00 AM | Bus leaves PVCA |
| 12:45 PM | Arrive in Philly/Eat lunch on the bus prior to arrival |
| 12:45-3:30 PM | Liberty Bell/Independence Hall/Ben Franklin's House |
| 3:30PM | Leave Philly for DC area |
| 6:30PM | Dinner @Golden Corral |
| 8:00PM | Arrive at hotel (Holiday Inn Express & Suites 9020 Baltimore Avenue College Park, MD) |
| | |
| WEDNESDAY, JANUARY 4 | |
| 7:15 AM | Breakfast@hotel |
| 8:00AM | Leave hotel for D.C. |
| 9:00-9:45AM | Washington Monument |
| 10:00-11:30AM | National Museum of American History |
| 11:45AM | Lunch at Reagan Trade Center |
| 12:45-3:45 PM | Arrive at Holocaust Museum for 1:00PM Tour |
| 3:30-5:30PM | International Spy Museum |
| 6:30PM | Dinner @Golden Corral |
| | |
| THURSDAY, JANUARY 5 | |
| 7:00AM | Breakfast @hotel |
| 7:45 AM | Leave hotel for D.C. |
| 8:45-11:15AM | Capitol Building & Library of Congress |
| 11:30AM | Lunch @Reagan Trade Center |
| 1:00PM | Ford's Theater/Petersen House/Souvenir Shopping |
| 3:30-6:00PM | Licoln Memorial/Vietnam/Korea/WWI/WWII Memorials |
| 6:30 PM | Dinner/Shopping @Pentagon City Mall |
| | |
| FRIDAY, JANUARY 6 | |
| 7:00-7:30 AM | Breakfast @hotel |
| 8:00AM | Leave hotel for D.C. |
| 9:00-11:45AM | Museum of the Bible |
| 12:00-12:45PM | Lunch @Reagan Trade Center |
| 1:00-2:30PM | Air & Space Museum |
| 2:45-3:45 PM | National Archives |
| 4:00-5:30PM | Museum of Natural History |
| 6:00PM | Dinner @ Uno's |
| | |
| SATURDAY, JANUARY 7 | |
| 7:15AM | Breakfast @the hotel |
| 8:15AM | Check out of hotel and head for D.C. |
| 9:15 AM | White House (Photo Op) |
| 10:15AM-12:15PM | Museum of African-American History & Culture |
| 12:30-1:15PM | Lunch @ Reagan Trade Center |
| 1:30-3:00 PM | Jefferson/FDR/MLK Memorials |
| 3:00PM | Leave D.C. to go home/Stop at rest area in NJ for dinner |
| Between 11:00-11:30PM | Arrive back at PVCA |
FREQUENTLY ASKED QUESTIONS
Are cell phones permitted on the trip?
YES, students are permitted to have a cell phone
to take pictures while touring
to make a nightly call to parents 
to use on the bus trip
When are cell phones restricted?
Cell phones will be restricted from 10:00 PM until breakfast the following morning. Cell phones are restricted from texting and social media while touring.
When can I expect a phone call from my student?
Students may call home in the evening from the hotel.
Where is the group staying?
The Holiday Inn Express and Suites, 9020 Baltimore Avenue, College Park, MD Hotel Phone Number is 301-441-8110
Is there a day-time emergency contact number?
YES, Mrs. Feragne and Mrs. Maynard will have their cell phones. Please be respectful and call only in the case of an emergency. If phones are required to be turned off in certain buildings, a return phone call will be made as soon as possible.
Mrs. Feragne's cell phone number is 413-439-3476.
Mrs. Maynard's cell phone number is 413-218-4058.
How will students be supervised?
Students will be accompanied by a chaperone at all times. They will not be permitted to leave the hotel for any reason, for any amount of time, without a chaperone. Students will be required to use the "buddy system" to go to the bathroom while touring with chaperones nearby at all times.
What can students bring for entertainment?
Students can bring handheld PG or E video games; no other rated video games will be permitted. It will be the students' responsibility to keep track of their games/equipment. Students are not to share their music, movies, games, etc. as parents have different guidelines regarding what their children are permitted to play/watch. Students will be expected to respect these guidelines.
NO game systems that hook up to a television will be allowed in the hotel rooms. No movies will be allowed on the hotel televisions; the hotel will have that option removed from our rooms.
What items are needed for the trip?
A device for taking pictures Warm clothing – layers work best
All students MUST bring a winter coat, gloves or mittens, a scarf, and a hat as the weather can get as low as 25 degrees with 15-20 mph winds. All clothing should be labeled with the student's name. A charging cable and plug
A bag lunch for the trip to Philadelphia on Tuesday
Money ($10.00) to purchase a meal on the trip home. Money can be given to Mrs. Maynard to hold until the trip home. It must be in a sealed envelope with the student's name and amount clearly written on the front of the envelope.
Spending money (if desired) for souvenirs and/or for the Pentagon City Mall
What is the expected time the students will return to PVCA?
The plan is to arrive at PVCA around 11:00 -11:30 PM on Saturday evening. Parents will receive a one­ call message when the bus is 35-45 minutes away from the school. Parents need to be at the school when the bus arrives.
Will bags be searched while students are touring?
Bags may be searched and students may be required to go through metal detectors in most buildings.
EXPECTED STUDENT CONDUCT
We represent not only Pioneer Valley Christian Academy, but also our Lord Jesus Christ. Students and chaperones are expected to dress in a manner that is neat, modest, and appropriate, and to behave in a manner that pleases our Lord.
Students and parents are required to read the following guidelines before signing the parent and student contract agreement.
Students are expected to remain on their assigned floors; boys and girls on separate floors.
Students are not permitted to leave their rooms between 10:00 PM and the scheduled morning breakfast time.
Students must limit shower time to 15 minutes. Hair and makeup need to be done in the room rather than the bathroom, allowing all students bathroom time.
Students are expected to get up with the hotel wake-up call.
Students are expected to be at breakfast at the designated time each day, accompanied by a chaperone.
Students are expected to be on time for all events as tardiness causes the entire group to be delayed.
Students are expected to attend a nightly debriefing/devotional time after dinner each evening. No student will be excused from attending this important part of the trip experience. Students must remain in proper attire for the debriefing/devotional time; pajamas are not permitted.
Students are expected to be in bed and lights out by 10:00 PM.
Students are not permitted to go anywhere without a chaperone.
Students are not permitted to use hotel phones. There is to be NO room-to-room calling.
Students should arrange a convenient time to call their parent(s) as they will only have the opportunity to call home in the evening from the hotel.
If a student does not have a cell phone, he/she will be permitted to use Feragne's or Mrs. Maynard's cell phone to make a nightly call home.
ALL ELECTRONICS (including phones) will be collected nightly at 10:00PM.  Devices will be charged by the chaperones.
Students are not allowed to go to rest rooms alone while on a tour.  The student must be accompanied by another student and a chaperone must be within sight of the rest room being used.
Each chaperone is assigned five to six students for the entire trip. The students assigned to the chaperone are expected to ALWAYS be in the chaperone's view and voice range. No student, at any time, will be allowed to switch chaperones and join another group.
Students are expected to obey and be respectful to everyone- adults and students alike.
Foul language, suggestive language or gestures, disrespectful attitude, or any other behavior or language inappropriate for Christian young people will not be tolerated.
If a student does not abide by the guidelines, disciplinary measures may include:
Being reassigned to Mrs. Maynard for the remainder of the trip (as she will not have a group of students).
Additional disciplinary measures may be taken upon return to school.
Phone being taken if the student does not abide by the cell phone guidelines.
Serious or repeated infractions will result in the parents being called and arrangements made for the student's return to Springfield at the parents' expense.