Pioneer Valley Christian Academy's first day of school was Monday, August 31. In order to open, the Academy is abiding by the Department of Elementary and Secondary Education (DESE) school reopening guidelines. Students are grouped into four cohorts: preschool through grade one, grades two through five, middle school, and high school. The mask policies and handwashing protocols did not put a damper on the first day. Teachers and students are overjoyed to be back in the classroom learning alongside one another.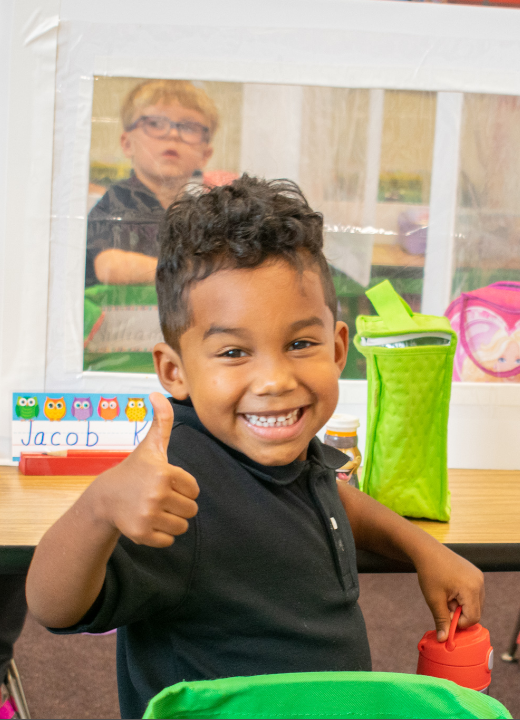 This kindergarten student gives his first day back a big thumbs up!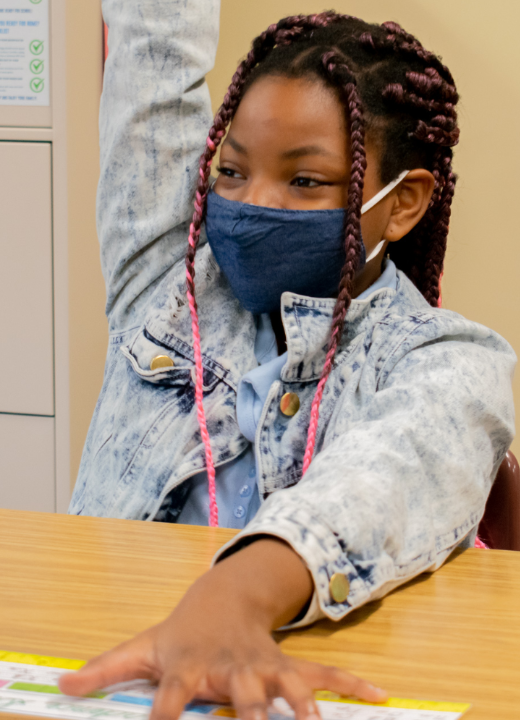 There is no denying a smile is hidden behind that mask.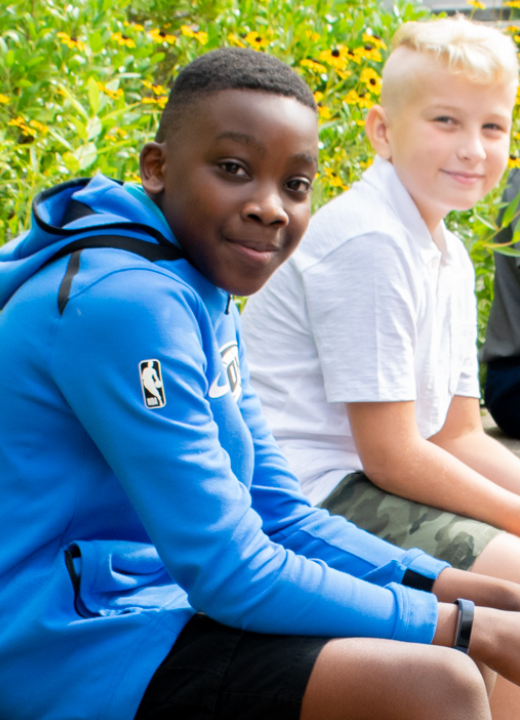 These middle school students are taking one of their many mask breaks outdoors.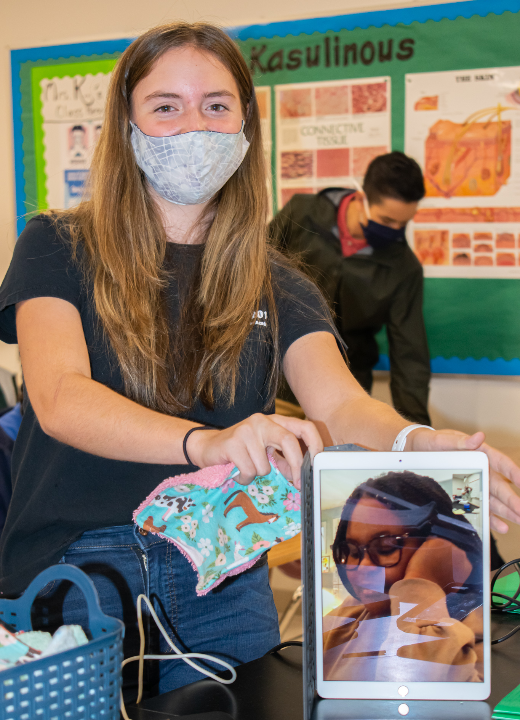 An on-campus student chats with her distance learning classmate.