FALL REOPENING

FREQUENTLY
ASKED 
QUESTIONS
LAST UPDATED
WEDNESDAY, AUGUST 26
Will PVCA be offering a lunch service?
The PVCA cafeteria will be closed for the fall semester.  The response to the lunch survey was that the majority of our parents preferred sending their child with a lunch.
Will my child be able to warm their food in school-provided microwaves?Goes Here
Microwaves will not be available to students due to social distancing restrictions and time constraints.
Parents of younger students should practice opening and closing lunch containers.
Included in the link below are suggestions on how to "make it easy" and things to "practice at home". https://pvcama.org/new-lunch-policy/
Is bus transportation available for Springfield residents?
The City of Springfield will not be providing buses due to Springfield Public Schools' decision to go completely remote for the first trimester. The Springfield Transportation Department will keep us informed as to when buses will resume.
What happens if my child is sick?
AT HOME
Students should stay home and the family's physician should be consulted whenever the following symptoms are presented.
Fever (100.4° Fahrenheit or higher) and/or chills
Cough (not due to other known causes, such as allergy or asthma)
Difficulty breathing or shortness of breath
Loss of taste or smell
Sore throat
Headache when in combination with other symptoms
Muscle or body aches
Nausea, vomiting, or diarrhea
Fatigue, when in combination with other symptoms
Nasal congestion, runny nose, or sneezing (not due to other known causes, such as allergies) when in combination with other symptoms
ON THE BUS


(WHEN BUSING RESUMES)
If a student riding the bus exhibits symptoms that are listed above, the student will be moved to a quarantine room upon arriving at the school until a caregiver is able to pick up the student.
AT SCHOOL
If a student exhibits symptoms that are listed above while in the school, the school nurse will be called to remove the student for isolation, and she will contact a caregiver.
Anyone exhibiting the symptoms listed above must be isolated from the school's population.   If faculty, staff, or students have any of these symptoms, they are required to get a test for active COVID-19 or isolate for 14 days and be asymptomatic.
Refer to the DESE document, Protocols for responding to COVID-19 scenarios in school, on the bus, or in community settings, dated July 17, 2020
http://www.doe.mass.edu/covid19/on-desktop/2020-0717protocols-document.docx
Reference these helpful tips from the CDC
https://www.cdc.gov/coronavirus/2019-ncov/daily-life-coping/children/protect-children.html
Included in the following link are daily home screenings for children.
https://www.cdc.gov/coronavirus/2019-ncov/community/schools-childcare/symptom-screening.html
What happens if my child's immediate family member exhibits COVID-19 symptoms?
Symptomatic children and their family members should remain home until a negative COVID-19 test is procured for the child and/or the symptomatic family member no longer exhibits symptoms for 24 hours.
What happens when a positive COVID-19 case is reported for a student, a faculty or staff member, or a relative or close contact of the student/faculty/staff member?
Positive cases among our students, faculty, staff, or close contacts must be reported to the PVCA nurse. The nurse will notify the school administration, the parents of students identified as close contacts, the faculty, and the staff members thought to be close contacts.
A student who tests positive for COVID-19 must quarantine at home for 10 days and may return to school provided he/she is symptom free for 72 hours.
A faculty or staff member who tests positive must follow the same protocol as a student.
If a relative or close contact of a student, faculty, or staff member tests positive, the student, faculty, or staff member will not be permitted to return to school until they have quarantined for 14 days after the last exposure to the person who tested positive. 
If the notification comes while school is in session, students will be removed from the general public to wait until the caregiver is able to pick them up. 
Is distance learning available to students whose circumstances warrant in-person instruction or a quarantining student?
Distance Learning is available to students who have consulted with the school administration regarding the need to work from home due to health reasons.  Teachers and administrators will work toward an optimal transition to remote learning as resources permit. Currently, students working from home will be no more than two days behind their in-school classmates.
Distance learning for quarantining students will depend upon the length of their absence.  
If a student starts the school year with distance learning, will he/she be able to return to in-person instruction?
Students may return to in-person instruction after consulting with school administration.
What happens if the government requires the school to close?
Teachers and staff have been trained to transition to a virtual classroom environment utilizing Google Classroom for assignments, evaluation, and real-time communication. If PVCA is mandated to educate remotely, we are prepared to engage students with a robust, interactive learning experience.
What are the mask guidelines?
What are the cleaning protocols for classrooms shared by multiple cohorts (i.e. Middle and High School), bathrooms, and the end of day?
Classrooms hosting multiple classes will have high-touch surfaces sanitized at the beginning of each class change.
Bathrooms, limited to 2 occupants at a time and assigned to specific cohort groups, will be sanitized throughout the day.
Rooms occupied by preschool through grade 5 students will be thoroughly cleaned, with high-touch surfaces sanitized at the end of every day.
Is there a requirement for initial COVID-19 testing for teachers, staff, and volunteers?
According to the CDC, "Universal SARS-CoV-2 testing of all students and staff in school settings has not been systematically studied. It is not known if testing in school settings provides any additional reduction in person-to-person transmission of the virus beyond what would be expected with implementation of other infection preventive measures (e.g., social distancing, cloth face covering, hand washing, enhanced cleaning and disinfecting). Therefore, CDC does not recommend universal testing of all students and staff."
No faculty or staff member will be required to get a test for COVID-19 unless they have been exhibiting symptoms, have been in close contact with a person who has tested positive, or they have traveled to a region known to be a hotspot for the virus. PVCA is expecting parents and volunteers to follow the same protocols. All persons exhibiting symptoms or potentially coming in close contact with infected people must either procure a negative test or quarantine for 14 days before entering the school.
What is the protocol for visitors?
All visitors must report directly to the front office and will have access limited to the front lobby. Only one parent of a preschool, kindergarten, or grade one student will be permitted to accompany his/her child directly to the classroom, via a hallway limited to that group of cohorts.
If a family has students in multiple grades, will there be one location for dropping and picking up students?
Parents will be assigned either the east or west parking lot for dropping off and picking up their students.  Numbered placards will be distributed to each family/carpool to aid in the dismissal process.  Each student will be dismissed from his/her classroom once his/her carpool number is identified as waiting in the parking lot.  Our goal is to have the students safely enter and exit the building with a minimum mixing of cohorts while keeping automobile congestion to a minimum.
Will there be chapel time at PVCA? How will it be handled to accommodate social distancing, singing, and large gathering mandates from the governor?
Chapel services will continue at PVCA; however, the logistics of location and worship may change from week to week.
Will lockers be used by students?
Students in the middle and high school are assigned individual lockers.  To prevent inter-class mixing and congestion in the hallway, classes will have a specific time to access their lockers.
Where do student drivers, Faculty, and Staff park for the new school year?
Can face shields be used as a substitute for cloth face coverings?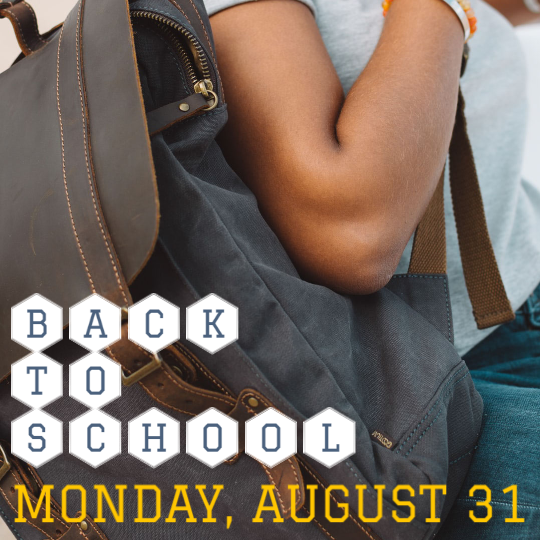 What is the state guidance and requirement for private schools?
Private, independent, parochial, and Christian schools may use the state's DESE documents as a guide doe.mass.edu/covid19. PVCA will be following these guidelines along with the CDC and DPH
recommendations for reopening the academy.
What is the overall goal for education in the academic school year 2020-21?
Our goal is the safe return of as many students as possible to an in-person school setting, to maximize learning
and address our students' holistic needs which are spiritual, intellectual, emotional, and physical.
Why is PVCA recommending in-person learning for our students?
After weeks of discussion with our Reopening School Task Force, experts in the medical field, and PVCA
administration, and given the low transmission rates of COVID-19 among children and young people, there
is a clear consensus that in-person learning is the preferred model for educating our students.
The American Academy of Pediatrics has affirmed that children, particularly younger children, are less likely
than adults to be infected with COVID-19. Furthermore, if they become infected, children may not have the
same transmission potential as adults. The health and safety requirements for school reopening use a
combination of strategies that, together, will substantially reduce the risk of transmission of COVID-19 at PVCA. This combination approach includes masks/face coverings, physical distancing, handwashing or
sanitizing, and staying home when sick.
Why is PVCA not beginning the school year remotely?
We believe there is no substitute for in-person instruction when it comes to the quality of students' academic
learning. In-person school learning plays an equally important role in supporting students' spiritual growth,
social-emotional needs, mental and physical health, and lessening the effect of the trauma on our students.
What are the guidelines for safe distancing requirements between students?
Medical experts state the greater the physical distancing the better. Establishing a minimum physical distance
is informed by evidence and substantiated by guidance from DESE, American Academy of Pediatrics (AAP),
and the World Health Organization (WHO). PVCA will seek to comply with the distance directives suggested
by these institutions.
Who needs to wear a face mask or face covering? When must it be worn?
PVCA will follow the Department of Elementary and Secondary Education (DESE) guidelines on when and where face masks/face coverings must be worn.
WHO NEEDS TO WEAR FACE MASKS/FACE COVERINGS?
Students in grade two through grade twelve
Employees, parents, and visitors 
Bus students while on the bus
WHEN MUST FACE MASKS/FACE COVERINGS BE WORN?
Entering and exiting the building
During indoor classtime
Walking in hallways
WHEN WILL STUDENTS BE PERMITTED TO REMOVE FACE MASKS/FACE COVERINGS?
During designated breaks
During lunch
During outside classtime, socially distancing six-feet apart
Are there exceptions to wearing face masks or face coverings at school?
Are there exceptions to wearing face masks or face coverings at school?
Students who have a medical condition
Exempt students must:
obtain validation from a medical doctor
submit documentation to the school nurse and administration
wear a face shield
distance themselves a minimum of six feet from students wearing a face mask/face covering
Will the school provide face masks/face coverings?
Will the school provide face masks/face coverings?
It is the responsibility of the parents to provide a face mask /face covering for their child(ren). 
Three to five washable masks are recommended
One extra face mask/face covering should be left at school
Only in an emergency situation will the school provide a face mask/face covering.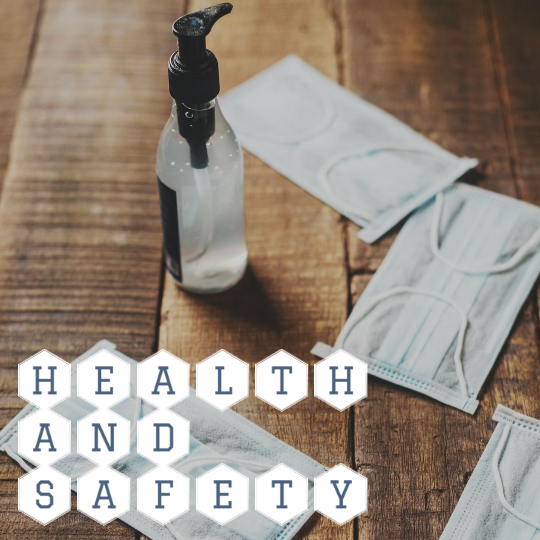 How will arrival and departure be conducted?
In order to provide proper social distancing, there will be a designated entrance and location for students
arriving prior to 7:55 AM. The exact procedures, entrances, and locations for students will be sent home prior
to school opening.
Who will be permitted to enter the building?
Only Parents of preschool through grade one students will be permitted to enter the building at the drop-off
and pick-up entrance during the scheduled drop-off and pick-up times. All other parents and visitors will be
required to sign in and enter through the front entrance.
What will be required of students entering the building?
Upon entry to the school, students will be required to wear a face mask/face covering and properly clean their
hands at the sanitizing stations at each point of entry. Temperature checks will not be required per DESE
guidelines.
What will be required of staff entering the building?
Teachers and staff will be required to wear a face mask/face covering or a face shield that covers their nose
and mouth at all times, except for designated breaks or when appropriately socially distanced.
What will be required of parents and visitors entering the building?
All parents and visitors will be required to wear a face mask /face covering or a face shield that covers their
nose and mouth at all times. They will be required to sanitize their hands upon entering and exiting the school
building.
What are the proper handwashing techniques?
When handwashing, individuals should use soap and water to wash all surfaces of their hands for at least 20
seconds, wait for visible lather, rinse thoroughly, and dry with an individual disposable towel. Hand sanitizer
should be applied to all surfaces of the hands and in sufficient quantity that it takes 20 seconds of rubbing
hands together for the sanitizer to dry. Hand sanitizer with at least 60 percent ethanol or at least 70 percent
isopropanol content will be used.
While handwashing with soap and water is the best option, alcohol-based hand sanitizer (at least 60 percent
ethanol or at least 70 percent isopropanol) may be utilized when handwashing is not available. As has always
been the case, hands should be washed before food consumption, whenever visibly soiled and after using the
bathroom.
Should students and staff be tested for COVID-19? Is there routine testing?
Current Massachusetts Department of Public Health guidance states that anyone who shows any COVID-19
symptoms, even if mild, should be tested. Medical experts recommend that close contacts of those who test
positive should also get tested. The school reserves the right to check temperatures and require testing as
concerns are presented.
What will be done when a student, staff member, or a family member tests positive for COVID-19?
Policies and procedures are being developed to ensure the safety of the school community. DESE guidance
was just published July 22.
Does a student need to submit a doctor's note if absent for an extended time (more than two days) not related to COVID?
Given the current health crisis with limited doctor visits, a physician's note will not be required; however, a
parental note must be submitted and clearance from the school nurse must be obtained when the student
returns to school.
FACILITIES AND OPERATIONS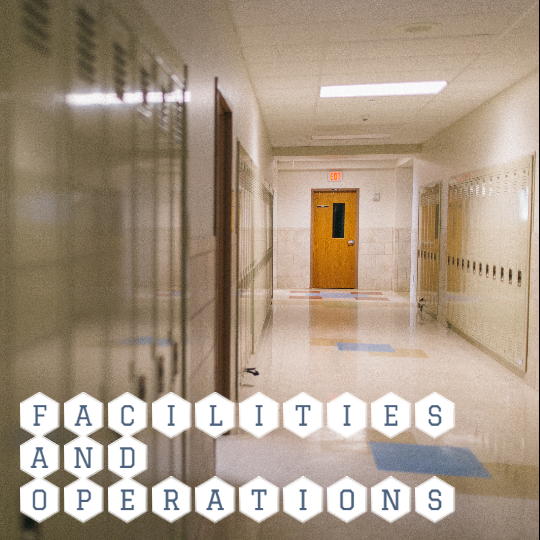 What is the maximum number of students permitted in one class in the fall?
There are no required maximums on group sizes, so long as schools adhere to physical distancing
requirements. PVCA will seek to maximize physical distancing by rearranging classrooms and using larger
spaces in the facility.
When students are in the cafeteria, classrooms, or other spaces to eat, what is the space requirement?
During meals, masks cannot be worn; therefore, six-feet physical distancing will be required. To provide
adequate distancing, there will be multiple lunch breaks and room options (e.g., cafeteria, multi-purpose room,
gym, outside, courtyards, etc.).
How will recess be conducted for preschool through grade five?
Physical movement is important for young children. As more guidance on playground equipment and outdoor
play is provided, our recess activities will adapt to provide as much physical activity for children as safely
possible. Only playground equipment which can be sanitized between groups will be utilized for play.
What will be the requirements for after-school care?
We will continue our after-school care program for the new school year with modifications made to
accommodate social distancing, minimize movement and mixing, and maintain the rigorous hygiene standards
established throughout the school day.
USE OF TECHNOLOGY
FOR LEARNING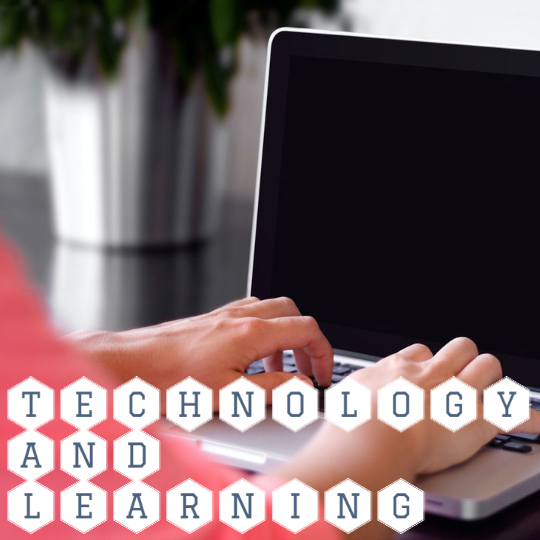 What will PVCA provide in the event that remote learning is needed?
Our goal is to primarily provide in-person learning and utilize distance learning as the individual or
community requires. For this year, our distance learning platform will be Google Classroom integrated with
our student information system, FACTS (formerly known as RenWeb). The Preschool team will use the
technology platform, Class Tag, which best aligns with the developmental philosophy of the curriculum. All
faculty are receiving training and have access to video production applications in order to provide your
students an excellent learning experience.
Our vision is to personalize each family's educational needs, regardless of whether students or faculty are in
the classroom or accessing the class remotely. Training on Google Classroom and other learning platforms
will be made available for students and parents in the fall. Communication will be enhanced between teachers
and families to ensure all students are able to contribute and feel they are valued members of the PVCA
learning community.
Can parents choose whether to send their children to school or keep them learning remotely?
In-school attendance is the intent of our re-opening because there is no substitute for the attention and
engagement possible with in-person learning. Any student requiring distant learning, due to COVID-19, must
be approved by the administration.
If my child starts the school year remotely can I send them back to in-person learning?
Parents can choose to send their children back to school to in-person learning after meeting with the school
administration.
A Message From the Headmaster - April 10, 2020
A Message From PVCA - We Miss You!
A Message From the Headmaster - April 3, 2020
A Message From the Headmaster - March 27, 2020
WEDNESDAY, MARCH 25, 2020 
A Message From the Headmaster - March 24, 2020
A Message From the Headmaster
Dear Parents,
I want to thank you for your response to the closing of our school with little warning.  Our goal is to finish the year on June 5 as long as we can accomplish the fourth quarter requirements.  If we all work together, we can be successful.  We appreciate your input regarding our educational procedures and the administration and teachers will be making some adjustments as a result of your feedback.  Our goal is to streamline it for parents and students alike.  I will communicate our changes with you on Friday.
I leave you with this promise from Lamentations 3:22-23, "The steadfast love of the Lord never ceases; his mercies never come to an end;they are new every morning; great is your faithfulness."  We must continue to praise Him for his faithfulness.  May God bless each of you.
In His care,
Tim Duff
Headmaster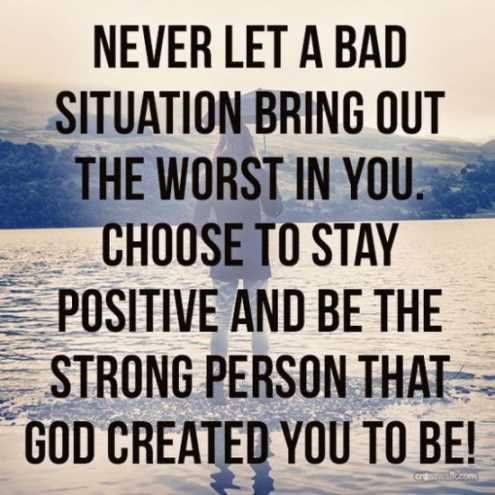 A Message From the Headmaster
Dear Parent,
Our Governor, Charles Baker, has mandated that all public and private schools be closed for three weeks. I completely understand and empathize with all of our families regarding the hardship this new mandate will bring to each of you. We have never been faced with a situation as serious as this in the history of our school. I realize there will be many questions and concerns, but I trust this letter is the first of several to answer some of them. We will navigate this journey together with the education of our students being the utmost priority. We do not want our students to fall behind in their academics, so our goal is to do everything we can do to stay current with the curriculum. Our teachers are prepared to continue educating your children.
Let me address some immediate questions:
Students will continue their education by utilizing RenWeb and other online platforms as well as prepared activities.
If you do not have access to the internet, please inform your respective principal or teacher.
Even though students will not be in a physical classroom, they will be expected to complete all assigned work.
If your student is ill, please contact the teacher directly. Make-up work guidelines apply.
Teachers will be grading all assignments.
We expect our students to maintain the same level of academic integrity regardless of their physical location.
We are continuing the education of our students; therefore, tuition will not be refunded for the period in which we are closed.
Students will need their textbooks and other supplies to continue their education. A plan and time is detailed below for parents to pick up the necessary materials.
Monitoring your student's homework will be critical for success.
Communication will be essential for the academic success of your student. You will be receiving detailed information from your student's teacher on a regular basis.
Teachers will inform you of their "office hours" for your convenience.
All extracurricular activities will be cancelled until further notice.
The Mission Trip scheduled for June 14-19 is on hold.
It is a comfort to know that the Lord is with us and has promised to "never leave us nor forsake us" (Hebrews 13:5). We are confident that the promises of God will sustain us in the most uncertain and stressful times.
We appreciate your support as we navigate uncharted territory. Our goal is to offer excellent education in the safest environment for our students. Our response as Christians can show the world around us who is in control. 2 Timothy 1:7 says, "For God gave us a spirit not of fear but of power and love and self-control." As we are reminded in Philippians 4:6-7, "Do not be anxious about anything, but in every situation, by prayer and petition, with thanksgiving, present your requests to God. And the peace of God, which transcends all understanding, will guard your hearts and your minds in Christ Jesus."
I am confident that as we work together we will be successful in the education of your children.
May "the Lord bless you and keep you; the Lord make his face to shine upon you and be gracious to you; the Lord lift up his countenance upon you and give you peace" (Numbers 6:24-26).
For Christian Education,
Timothy Duff
Headmaster
GUIDELINES FOR THE UPCOMING WEEKS
In order for students to continue their education, it is crucial that parents pick up textbooks and/or assignments. Tables are set up in the new gymnasium with the textbooks by grade, by student.
The gym will be open:
Tuesday, March 17, 7:00 AM to 6:00 PM
Wednesday, March 18, 7:00 AM to 5:00 PM
We trust this will give every parent an opportunity to come and retrieve books, assignments, and materials needed for the following weeks. The teachers will be in continual contact with you regarding the student's updated assignments.
FOR YOUR SAFETY
We are limiting the number of parents entering the building to five at one time.
We would ask that no students enter the building.
OFFICE HOURS
The office will be open from 9:00 AM – 3:00 PM.
PVCA COVID-19 WEB PAGE
Mrs. Funchion has designed a COVID-19 web page https://pvcama.org/covid19/ to keep our parents updated.
A Message From the Headmaster
Dear Parent,
I have just been informed that the Springfield School Department and all of the surrounding towns have closed their schools for the next three weeks through April 5. We also will be closed during this time. I realize this creates tremendous challenges for many of you, and I wish I did not have to take this action, but our first and foremost concern must be the safety of our students, staff, and our school families.
You will be informed on Monday of our academic plan for the students during this two week closure. It may necessitate your coming to the school to pick up textbooks and/or assignments. We will communicate the specific directives no later than Monday afternoon.
As you are all well aware, these events go beyond what we have ever faced before; therefore, we greatly appreciate your flexibility and patience as we work through this health emergency. We will be adjusting our school calendar and cancelling all scheduled events through May 4.
I want to thank the many parents who volunteered to assist with extra sanitizing of our facilities and who made themselves available to the teachers. Your willingness to support the school during this uncertain time in our nation with the Coronavirus is an expression of your love and support. Thank you for always being willing to lend a hand when there is a need. Please note, we may still need your help when we reconvene.
Let us pray together that this health emergency will be contained, our school family will remain healthy, and we will have a strong finish to the school year. May I encourage you with the promises of God from Psalm 91 who is greater than all or our worries and fears.
Whoever dwells in the shelter of the Most High will rest in the shadow of the Almighty. I will say of the Lord, "He is my refuge and my fortress, my God, in whom I trust. Surely he will save you from the fowler's snare and from the deadly pestilence. He will cover you with his feathers, and under his wings you will find refuge; his faithfulness will be your shield and rampart.
I will be praying that God will sustained you by His mercy and grace.
In His care,
Tim Duff
Headmaster