A Message From the Headmaster - April 10, 2020
A Message From PVCA - We Miss You!
A Message From the Headmaster - April 3, 2020
A Message From the Headmaster - March 27, 2020
WEDNESDAY, MARCH 25, 2020 
A Message From the Headmaster - March 24, 2020
A Message From the Headmaster
Dear Parents,
I want to thank you for your response to the closing of our school with little warning.  Our goal is to finish the year on June 5 as long as we can accomplish the fourth quarter requirements.  If we all work together, we can be successful.  We appreciate your input regarding our educational procedures and the administration and teachers will be making some adjustments as a result of your feedback.  Our goal is to streamline it for parents and students alike.  I will communicate our changes with you on Friday.
I leave you with this promise from Lamentations 3:22-23, "The steadfast love of the Lord never ceases; his mercies never come to an end;they are new every morning; great is your faithfulness."  We must continue to praise Him for his faithfulness.  May God bless each of you.
In His care,
Tim Duff
Headmaster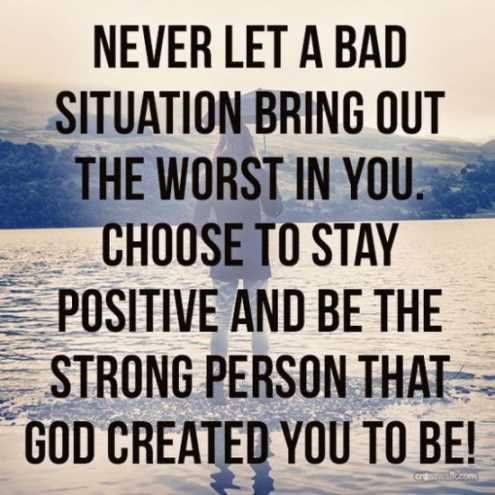 A Message From the Headmaster
Dear Parent,
Our Governor, Charles Baker, has mandated that all public and private schools be closed for three weeks. I completely understand and empathize with all of our families regarding the hardship this new mandate will bring to each of you. We have never been faced with a situation as serious as this in the history of our school. I realize there will be many questions and concerns, but I trust this letter is the first of several to answer some of them. We will navigate this journey together with the education of our students being the utmost priority. We do not want our students to fall behind in their academics, so our goal is to do everything we can do to stay current with the curriculum. Our teachers are prepared to continue educating your children.
Let me address some immediate questions:
Students will continue their education by utilizing RenWeb and other online platforms as well as prepared activities.
If you do not have access to the internet, please inform your respective principal or teacher.
Even though students will not be in a physical classroom, they will be expected to complete all assigned work.
If your student is ill, please contact the teacher directly. Make-up work guidelines apply.
Teachers will be grading all assignments.
We expect our students to maintain the same level of academic integrity regardless of their physical location.
We are continuing the education of our students; therefore, tuition will not be refunded for the period in which we are closed.
Students will need their textbooks and other supplies to continue their education. A plan and time is detailed below for parents to pick up the necessary materials.
Monitoring your student's homework will be critical for success.
Communication will be essential for the academic success of your student. You will be receiving detailed information from your student's teacher on a regular basis.
Teachers will inform you of their "office hours" for your convenience.
All extracurricular activities will be cancelled until further notice.
The Mission Trip scheduled for June 14-19 is on hold.
It is a comfort to know that the Lord is with us and has promised to "never leave us nor forsake us" (Hebrews 13:5). We are confident that the promises of God will sustain us in the most uncertain and stressful times.
We appreciate your support as we navigate uncharted territory. Our goal is to offer excellent education in the safest environment for our students. Our response as Christians can show the world around us who is in control. 2 Timothy 1:7 says, "For God gave us a spirit not of fear but of power and love and self-control." As we are reminded in Philippians 4:6-7, "Do not be anxious about anything, but in every situation, by prayer and petition, with thanksgiving, present your requests to God. And the peace of God, which transcends all understanding, will guard your hearts and your minds in Christ Jesus."
I am confident that as we work together we will be successful in the education of your children.
May "the Lord bless you and keep you; the Lord make his face to shine upon you and be gracious to you; the Lord lift up his countenance upon you and give you peace" (Numbers 6:24-26).
For Christian Education,
Timothy Duff
Headmaster
GUIDELINES FOR THE UPCOMING WEEKS
In order for students to continue their education, it is crucial that parents pick up textbooks and/or assignments. Tables are set up in the new gymnasium with the textbooks by grade, by student.
The gym will be open:
Tuesday, March 17, 7:00 AM to 6:00 PM
Wednesday, March 18, 7:00 AM to 5:00 PM
We trust this will give every parent an opportunity to come and retrieve books, assignments, and materials needed for the following weeks. The teachers will be in continual contact with you regarding the student's updated assignments.
FOR YOUR SAFETY
We are limiting the number of parents entering the building to five at one time.
We would ask that no students enter the building.
OFFICE HOURS
The office will be open from 9:00 AM – 3:00 PM.
PVCA COVID-19 WEB PAGE
Mrs. Funchion has designed a COVID-19 web page https://pvcama.org/covid19/ to keep our parents updated.
A Message From the Headmaster
Dear Parent,
I have just been informed that the Springfield School Department and all of the surrounding towns have closed their schools for the next three weeks through April 5. We also will be closed during this time. I realize this creates tremendous challenges for many of you, and I wish I did not have to take this action, but our first and foremost concern must be the safety of our students, staff, and our school families.
You will be informed on Monday of our academic plan for the students during this two week closure. It may necessitate your coming to the school to pick up textbooks and/or assignments. We will communicate the specific directives no later than Monday afternoon.
As you are all well aware, these events go beyond what we have ever faced before; therefore, we greatly appreciate your flexibility and patience as we work through this health emergency. We will be adjusting our school calendar and cancelling all scheduled events through May 4.
I want to thank the many parents who volunteered to assist with extra sanitizing of our facilities and who made themselves available to the teachers. Your willingness to support the school during this uncertain time in our nation with the Coronavirus is an expression of your love and support. Thank you for always being willing to lend a hand when there is a need. Please note, we may still need your help when we reconvene.
Let us pray together that this health emergency will be contained, our school family will remain healthy, and we will have a strong finish to the school year. May I encourage you with the promises of God from Psalm 91 who is greater than all or our worries and fears.
Whoever dwells in the shelter of the Most High will rest in the shadow of the Almighty. I will say of the Lord, "He is my refuge and my fortress, my God, in whom I trust. Surely he will save you from the fowler's snare and from the deadly pestilence. He will cover you with his feathers, and under his wings you will find refuge; his faithfulness will be your shield and rampart.
I will be praying that God will sustained you by His mercy and grace.
In His care,
Tim Duff
Headmaster