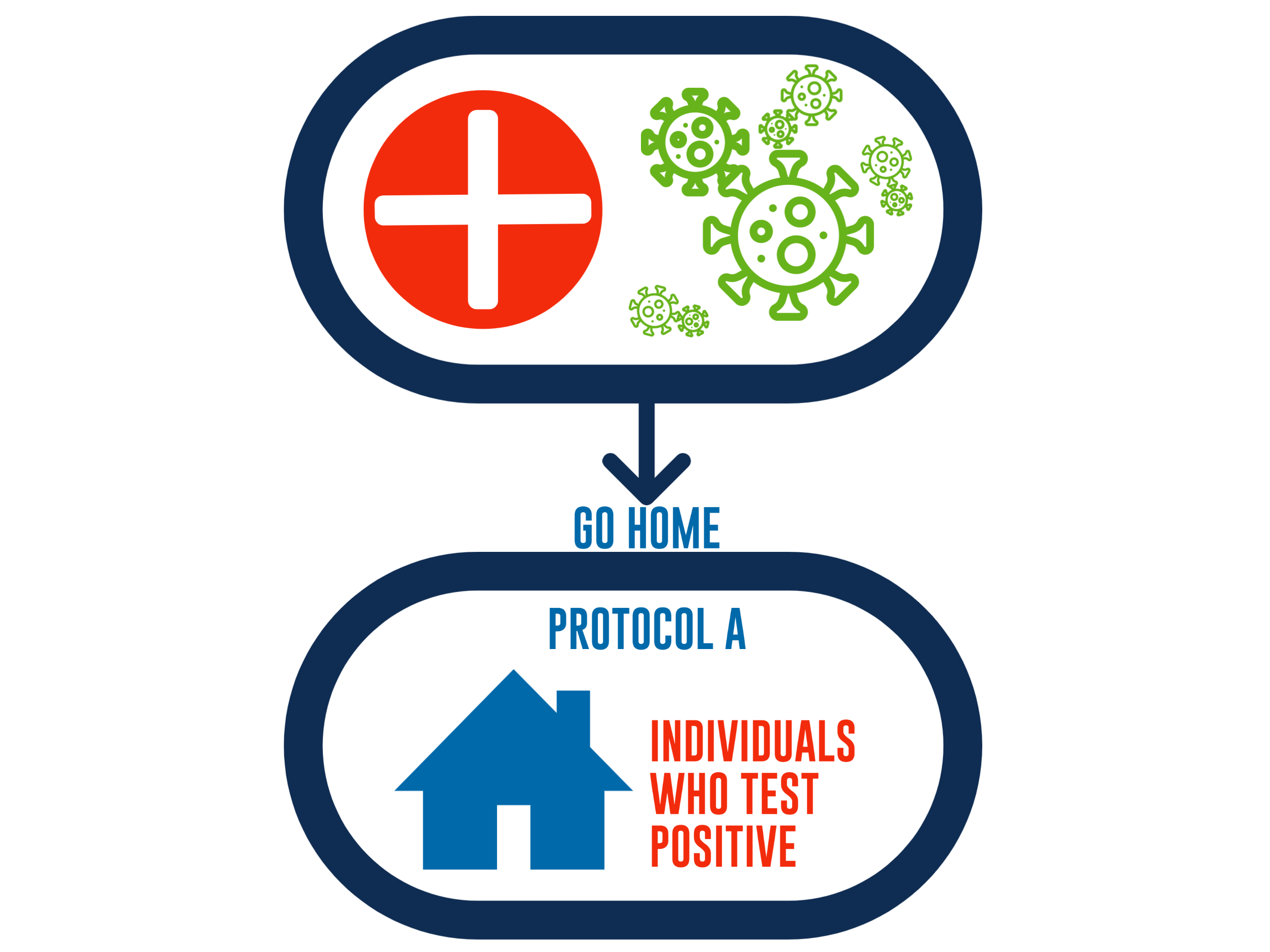 RETURN TO SCHOOL ON DAY 11 (IF)
1. SYMPTOMS IMPROVE
2. FEVER-FREE WITHOUT FEVER-REDUCING MEDICINE FOR 24 HOURS
Please Note:
The 10-day period starts with onset of symptoms or after positive PCR or antigen test if individual is asymptomatic.

Individuals who do not meet these criteria after 10 days must receive clearance from a school health professional before returning to school.

Return to school should be based on time and symptoms resolution. It is not recommended that individuals take another COVID test prior to return.
FACULTY, STAFF, STUDENTS ASYMPTOMATIC CLOSE CONTACTS
Quarantine +1 Test (Protocol B-1) or Quarantine + No Test (Protocol B-2)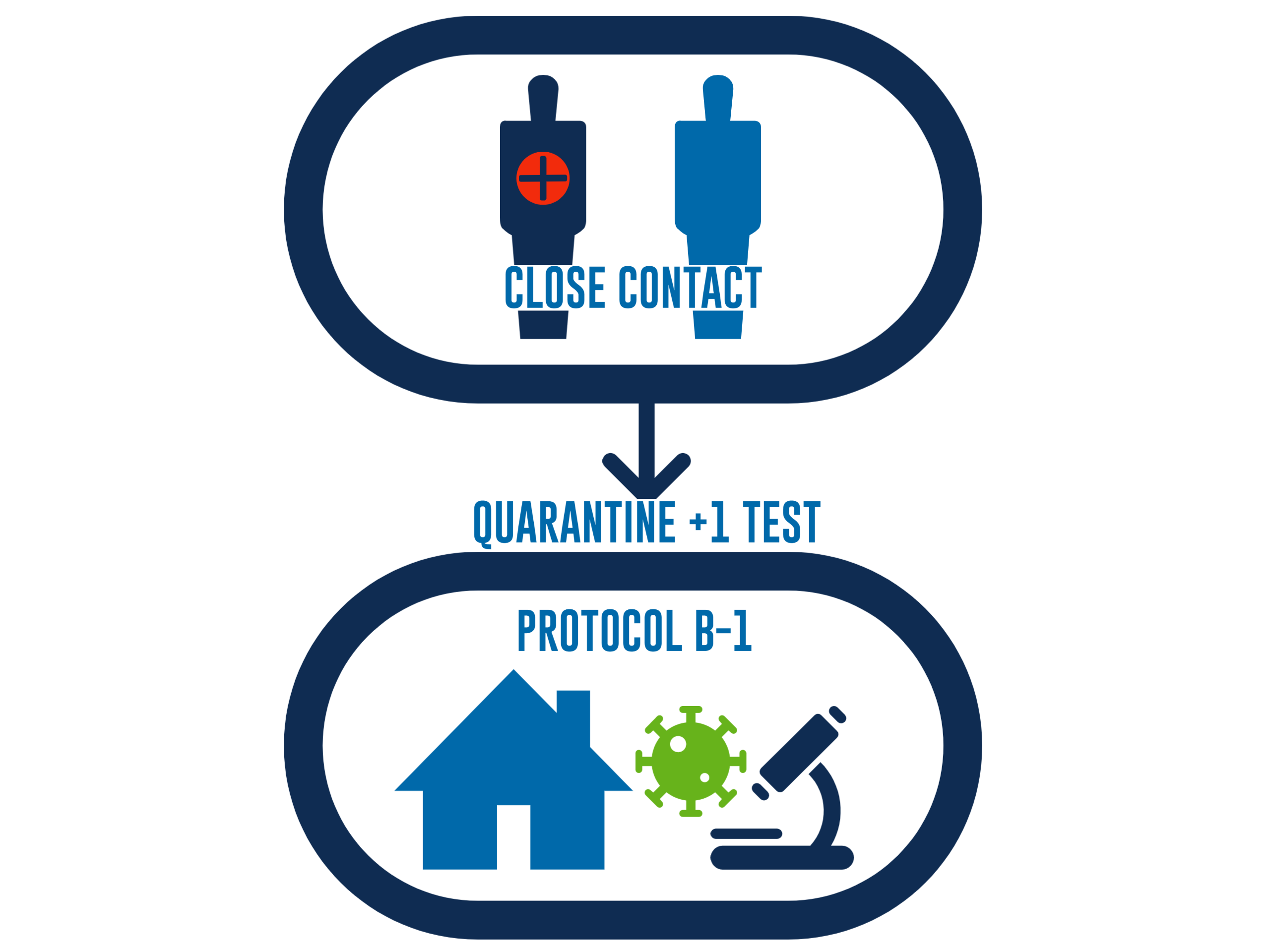 RETURN TO SCHOOL ON DAY 8 (IF):
1. REMAIN ASYMPTOMATIC
2. RECEIVE NEGATIVE COVID PCR OR RAPID ANTIGEN TEST ON DAY 5 OR LATER
3. MONITOR SYMPTOMS THROUGH DAY 14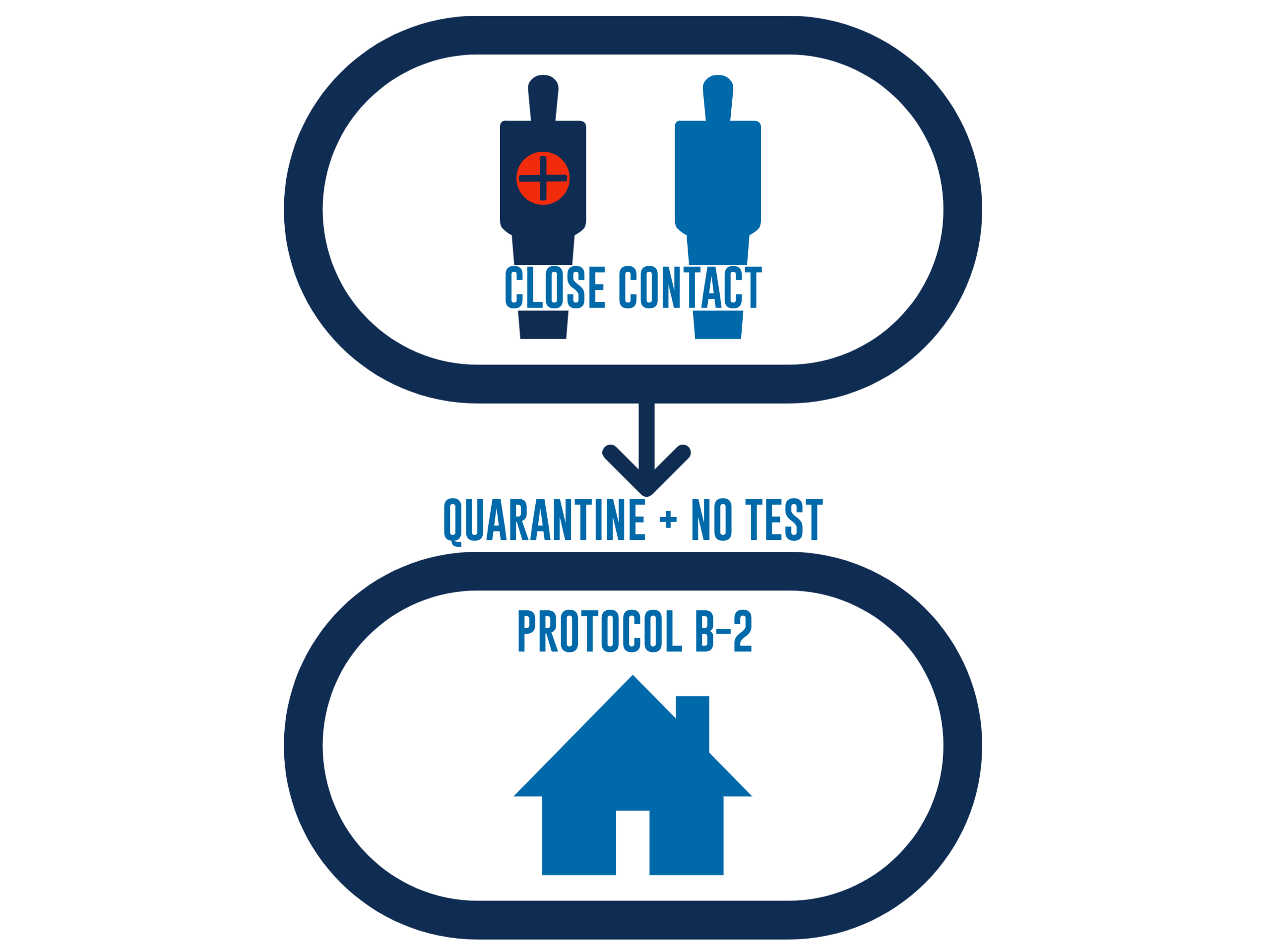 RETURN TO SCHOOL ON DAY 11 (IF):
1. REMAIN ASYMPTOMATIC
2. MONITOR SYMPTOMS THROUGH DAY 14