A MESSAGE FROM THE HEADMASTER
A MESSAGE FROM THE HEADMASTER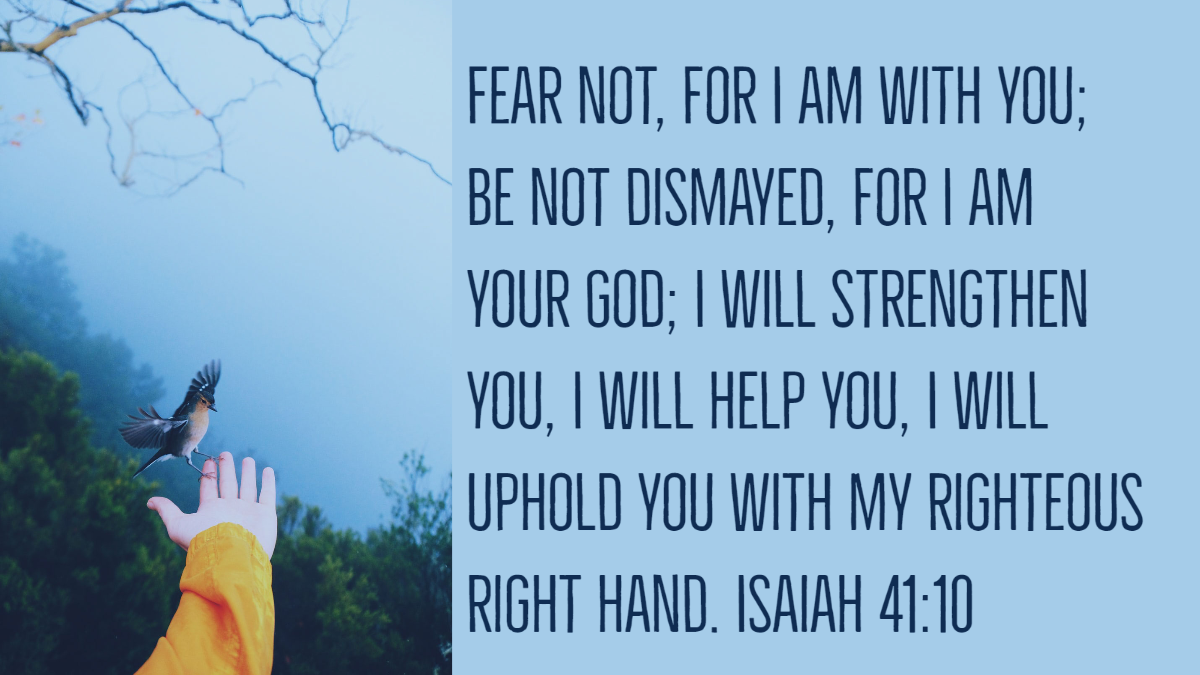 A MESSAGE FROM THE BUSINESS OFFICE
These are unprecedented times for all of us. It is important now, more than ever, to take comfort in knowing the Lord is with you always and cares for you. Psalm 55:22 "Cast your burden on the Lord, and He will sustain you; He will never permit the righteous to be moved." This pandemic is not something that has taken Him by surprise, so we can trust that He is fully aware of all that we are going through and will sustain us.
During this time, we want to keep our students focused on their education. Our plan is to finish the curriculum and all the necessary requirements so the students will be prepared for promotion to the next grade level in the fall. PVCA is the Lord's school, and we are grateful for dedicated teachers who are working diligently to help the students achieve this goal.
We understand that many families might find themselves under financial stress as a result of a loss of ours and possibly even temporarily being out of work entirely. We want to assure you that we are committed to partnering with our families in any way possible to help them navigate through the many challenges we are all facing as a result of the
COVID-19 outbreak. If continuing with the current tuition obligation or payment plan is simply impossible at this point, or an adjustment to your current FACTS payment plan is necessary, please contact Jeff Lansner, our Business Manager, by email lansner@pvcama.org or by cell phone at (413) 313-2287. Adjustments to FACTS payment plans must
go through the PVCA Business Office.
Parents interested in applying for financial assistance for school year 2020-21 are encouraged to complete their Variable Tuition Application through FACTS Grant & Aid as soon as possible. Regardless of the extension of the Federal Income tax filing deadline, completed tax documents must still be submitted to FACTS G&A for families to be considered for variable tuition. However, the Financial Assistance Committee will consider reviewing applications without all documentation in an effort to make decisions in a timely manner. If additional clarification is needed by the Committee, parents will be contacted on an individual basis.
Fear not, for I am with you; be not dismayed, for I am your God; I will strengthen you, I will help you, I will uphold you with my righteous right hand." Isaiah 41:10
Sandra Fidalgo
Finance Director
sfidalgo@pvcama.org
Jeff Lansner
Business Manager
jlansner@pvcama.org
Listed on the next page are the FAQ's and the Federal and State assistance links that might be helpful in providing you with information that the CARES Act is making available to families and businesses.
SUMMARY OF THE CARES ACT AND FREQUENTLY ASKED QUESTIONS
On March 25, the Senate unanimously passed the Coronavirus Aid, Relief, and Economic Security (CARES) Act – a third COVID-19 relief package to help workers, families, hospitals and their staff, small businesses, and the unemployed during this crisis. On March 27, the House of Representatives passed the CARES Act and it was signed into law by the President.
The following FAQ's will help answer some of the many questions people have about what is in this CARES Act and how they can get assistance'
Direct Payments
How will I know if I am getting a check or not? Do I have to sign up?
• Individuals with adjusted gross income under $75,000 ($112,500 for head of household and $150,000 for joint filers) who are not dependents of another taxpayer are eligible for the full rebate.
• The rebates will be paid out as advance refunds (in the form of checks or direct deposit) based on your 2019 tax returns (or 2018, if a 2019 return has not yet been filed).
• Non-filers will have to file a tax return to qualify, but we are waiting on the IRS to provide more guidance.
• These payments are available to anyone with a Social Security Number (but not an ITIN number), including those who have no income, as well as those whose income comes entirely from nontaxable, means-tested benefit programs, such as Social Security or Social Security Disability Insurance.
• The rebate is treated like other refundable tax credits and not considered income, so it will not be taxed.
How much will I get and when?
• Each eligible adult in a household will receive $1,200 with an additional $500 for each dependent child in the household under 17.
• These payments begin phasing out at a 5% rate for single filers above $75,000, head of household filers above $122,500, and joint filers about $150,000. For example, an individual earning $87,000 per year would receive a payment of $600, and an individual earning $99,000 per year and above could not receive a payment.
• The IRS hopes to begin issuing the rebate checks within three weeks. 
Where do I go to apply for state Unemployment Insurance benefits?
• Employees of Massachusetts employers https://www.mass.gov/resource/information-on-unemployment-and-coronavirus-covid-19
o Massachusetts unemployment FAQ's go to: https://www.mass.gov/info-details/employee-unemployment-faq-covid-19
• Employees of Connecticut employers http://www.ctdol.state.ct.us/UI-online/index.htm
WEDNESDAY, MARCH 25, 2020 
Parents,
I am grateful for all the positive comments that you have been texting.  They have been posted online for you to view.  They are such an encouragement to teachers, staff, and faculty.   
 Our intention is to maintain our academic program online and complete all requirements by June 5.  Your student(s) must complete the assigned work in order to receive credit for the fourth quarter, be promoted to the next grade, or graduate.  At this time, we have no plans to issue tuition refunds as we are finishing our school year either in the classrooms, if allowed, or online.  The teachers will ensure that students cover all essential requirements needed for promotion or graduation.  I realize these are challenging times for everyone, but let us encourage one another and work together for God's glory (I Corinthians 10:31).   
 I realize many of you have unanswered questions so I will do my best to address the ones that have been submitted to me at this point.
How should WhatsApp be utilized?
WhatsApp is a means for the teachers and students to maintain community during this time of separation.  Teachers are not using WhatsApp to communicate any academic requirements.
 If a parent has a specific question regarding their student, they should privately email the teacher or principal.  We are asking our teachers, students, and parents not to use the WhatsApp after 8:00 PM.
Where do you get class information and assignments?
Students as well as parents, grades K-12, must log on to RenWeb and go to lesson plans in order to get classroom assignments and information. 
 Short term, we are not able to limit the platforms used by teachers. 
How does a parent log on to RenWeb?
You use the same process to log in as you would to view Report Cards or Progress Reports.
If you cannot log in, please call the office between 9:00 AM – 3:00 PM for instructions.  You will need the following information:
 District Code: PV-MA
Username and Password
If you have forgotten these, click on "forgot username/password" on parent login page.
If you need to set up your parent web account, click on "create new family portal account" link on parent login page.
Why are students unable to place homework in RenWeb's HW Drop?
Students cannot access Resources and HW Drop through RenWeb's mobile app.  Students will need to access Resources and HW Drop through RenWeb's website renweb.com.
How do parents drop-off and pick-up assignments (place and times)?
Elementary
Currently, we have set up tables in the new gymnasium foyer (subject to change at any time).
Assignment drop off and pick up will be during the following times:
Monday – Friday from 7:00 AM – 6:00 PM
Directions will be posted on the foyer doors.
Middle School and High School
All homework will be assigned and returned through email and RenWeb.
Do we need to pay for educational platforms?
We do not expect any parent to pay for any platforms.  There should be no cost for any platforms used by teachers. 
How do you find class Resources and HW Drop in RenWeb?
Go to family Portal through the Student's Login
Click on the Classes Tab
Click on individual classes from the left side listing
When the teacher screen appears, go to the toolbar on the top of the screen and click on HW Drop, choose your file, and upload.
Repeat step 4 to access Resources
Thank you, for your diligence in working to transition the school into an online format and to work with teachers to provide our students with accessible and valuable content. It is no easy task for a teacher to recreate the classroom experience online, especially with so many classes and different grades. Please know that administrators and teachers at PVCA are deeply appreciated. With prayers for a successful transition and health and wellbeing.
I do not know how teachers do it, I will forever be grateful to them. These are hard times, but we know God is always in control of every situation.
On behalf of our family, please accept our most sincere thanks for the dedication all PVCA staff and administrators have poured out in benefit of our children. I understand that for most they come at this not only as teacher but also parents, navigating these uncharted waters with the rest of us. There have been technological challenges and adjustments but I truly believe that with God as our leader we will come out of this stronger in faith and understanding.
Please express our gratitude to all the staff, faculty and administrators. We join you in prayer for we fully believe that the seeds we plant in our children today will be of blessings for all their lives.
After one day of teaching my children, "I have expelled both of my students from all of my classes."
I want to thank you and all the teachers for the time, effort, and hours that are going into your instruction.
The love of your students is evident in the emails and videos that are being utilized and it is such a comfort to me/us as parents.
I also recognize that some of the teachers are doing this double – with their own kids at home too and my heart is so grateful for their dedication.
My girls have reported the videos to be very helpful – Mrs Witherow and Mrs K have both used this method and it breaks up the monotony of just book learning and helps with instruction and understanding as well as maintains a connection. And, it is helpful and beautiful, if not a bit of a tear jerker, to hear my girls teachers praying for them all to close out a day.
"Fear not, for I am with you; be not dismayed, for I am your God; I will strengthen you, I will help you, I will uphold you with my righteous right hand." Isaiah 41:10
Praying this verse for you all.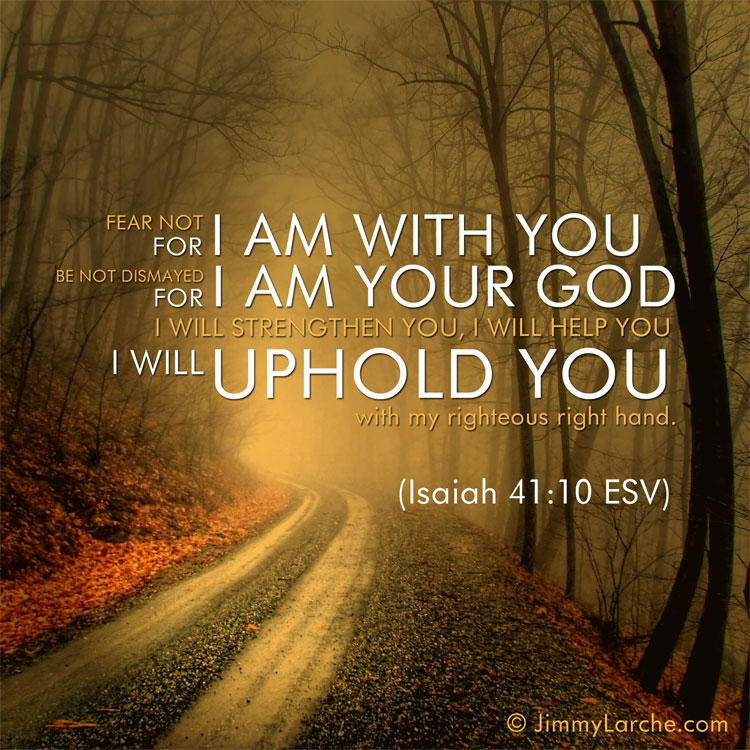 WEDNESDAY, MARCH 18, 2020
A MESSAGE FROM THE HEADMASTER
Dear Parents,
I want to thank you for your response to the closing of our school with little warning.  Our goal is to finish the year on June 5 as long as we can accomplish the fourth quarter requirements.  If we all work together, we can be successful.  We appreciate your input regarding our educational procedures and the administration and teachers will be making some adjustments as a result of your feedback.  Our goal is to streamline it for parents and students alike.  I will communicate our changes with you on Friday.
I leave you with this promise from Lamentations 3:22-23, "The steadfast love of the Lord never ceases; his mercies never come to an end;they are new every morning; great is your faithfulness."  We must continue to praise Him for his faithfulness.  May God bless each of you.
In His care,
Tim Duff
Headmaster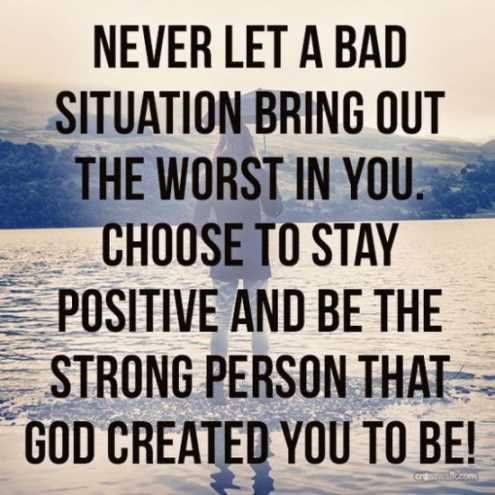 MONDAY, MARCH 16, 2020
A MESSAGE FROM THE HEADMASTER
Dear Parent,
Our Governor, Charles Baker, has mandated that all public and private schools be closed for three weeks. I completely understand and empathize with all of our families regarding the hardship this new mandate will bring to each of you. We have never been faced with a situation as serious as this in the history of our school. I realize there will be many questions and concerns, but I trust this letter is the first of several to answer some of them. We will navigate this journey together with the education of our students being the utmost priority. We do not want our students to fall behind in their academics, so our goal is to do everything we can do to stay current with the curriculum. Our teachers are prepared to continue educating your children.
Let me address some immediate questions:
Students will continue their education by utilizing RenWeb and other online platforms as well as prepared activities.
If you do not have access to the internet, please inform your respective principal or teacher.
Even though students will not be in a physical classroom, they will be expected to complete all assigned work.
If your student is ill, please contact the teacher directly. Make-up work guidelines apply.
Teachers will be grading all assignments.
We expect our students to maintain the same level of academic integrity regardless of their physical location.
We are continuing the education of our students; therefore, tuition will not be refunded for the period in which we are closed.
Students will need their textbooks and other supplies to continue their education. A plan and time is detailed below for parents to pick up the necessary materials.
Monitoring your student's homework will be critical for success.
Communication will be essential for the academic success of your student. You will be receiving detailed information from your student's teacher on a regular basis.
Teachers will inform you of their "office hours" for your convenience.
All extracurricular activities will be cancelled until further notice.
The Mission Trip scheduled for June 14-19 is on hold.
It is a comfort to know that the Lord is with us and has promised to "never leave us nor forsake us" (Hebrews 13:5). We are confident that the promises of God will sustain us in the most uncertain and stressful times.
We appreciate your support as we navigate uncharted territory. Our goal is to offer excellent education in the safest environment for our students. Our response as Christians can show the world around us who is in control. 2 Timothy 1:7 says, "For God gave us a spirit not of fear but of power and love and self-control." As we are reminded in Philippians 4:6-7, "Do not be anxious about anything, but in every situation, by prayer and petition, with thanksgiving, present your requests to God. And the peace of God, which transcends all understanding, will guard your hearts and your minds in Christ Jesus."
I am confident that as we work together we will be successful in the education of your children.
May "the Lord bless you and keep you; the Lord make his face to shine upon you and be gracious to you; the Lord lift up his countenance upon you and give you peace" (Numbers 6:24-26).
For Christian Education,
Timothy Duff
Headmaster
GUIDELINES FOR THE UPCOMING WEEKS
In order for students to continue their education, it is crucial that parents pick up textbooks and/or assignments. Tables are set up in the new gymnasium with the textbooks by grade, by student.
The gym will be open:
Tuesday, March 17, 7:00 AM to 6:00 PM
Wednesday, March 18, 7:00 AM to 5:00 PM
We trust this will give every parent an opportunity to come and retrieve books, assignments, and materials needed for the following weeks. The teachers will be in continual contact with you regarding the student's updated assignments.
FOR YOUR SAFETY
We are limiting the number of parents entering the building to five at one time.
We would ask that no students enter the building.
OFFICE HOURS
The office will be open from 9:00 AM – 3:00 PM.
PVCA COVID-19 WEB PAGE
Mrs. Funchion has designed a COVID-19 web page https://pvcama.org/covid19/ to keep our parents updated.
FRIDAY, MARCH 13, 2020
Dear Parent,
I have just been informed that the Springfield School Department and all of the surrounding towns have closed their schools for the next three weeks through April 5. We also will be closed during this time. I realize this creates tremendous challenges for many of you, and I wish I did not have to take this action, but our first and foremost concern must be the safety of our students, staff, and our school families.
You will be informed on Monday of our academic plan for the students during this two week closure. It may necessitate your coming to the school to pick up textbooks and/or assignments. We will communicate the specific directives no later than Monday afternoon.
As you are all well aware, these events go beyond what we have ever faced before; therefore, we greatly appreciate your flexibility and patience as we work through this health emergency. We will be adjusting our school calendar and cancelling all scheduled events through May 4.
I want to thank the many parents who volunteered to assist with extra sanitizing of our facilities and who made themselves available to the teachers. Your willingness to support the school during this uncertain time in our nation with the Coronavirus is an expression of your love and support. Thank you for always being willing to lend a hand when there is a need. Please note, we may still need your help when we reconvene.
Let us pray together that this health emergency will be contained, our school family will remain healthy, and we will have a strong finish to the school year. May I encourage you with the promises of God from Psalm 91 who is greater than all or our worries and fears.
Whoever dwells in the shelter of the Most High will rest in the shadow of the Almighty. I will say of the Lord, "He is my refuge and my fortress, my God, in whom I trust. Surely he will save you from the fowler's snare and from the deadly pestilence. He will cover you with his feathers, and under his wings you will find refuge; his faithfulness will be your shield and rampart.
I will be praying that God will sustained you by His mercy and grace.
In His care,
Tim Duff
Headmaster