FRIDAY
DEC 6
2:35 – 4:00 PM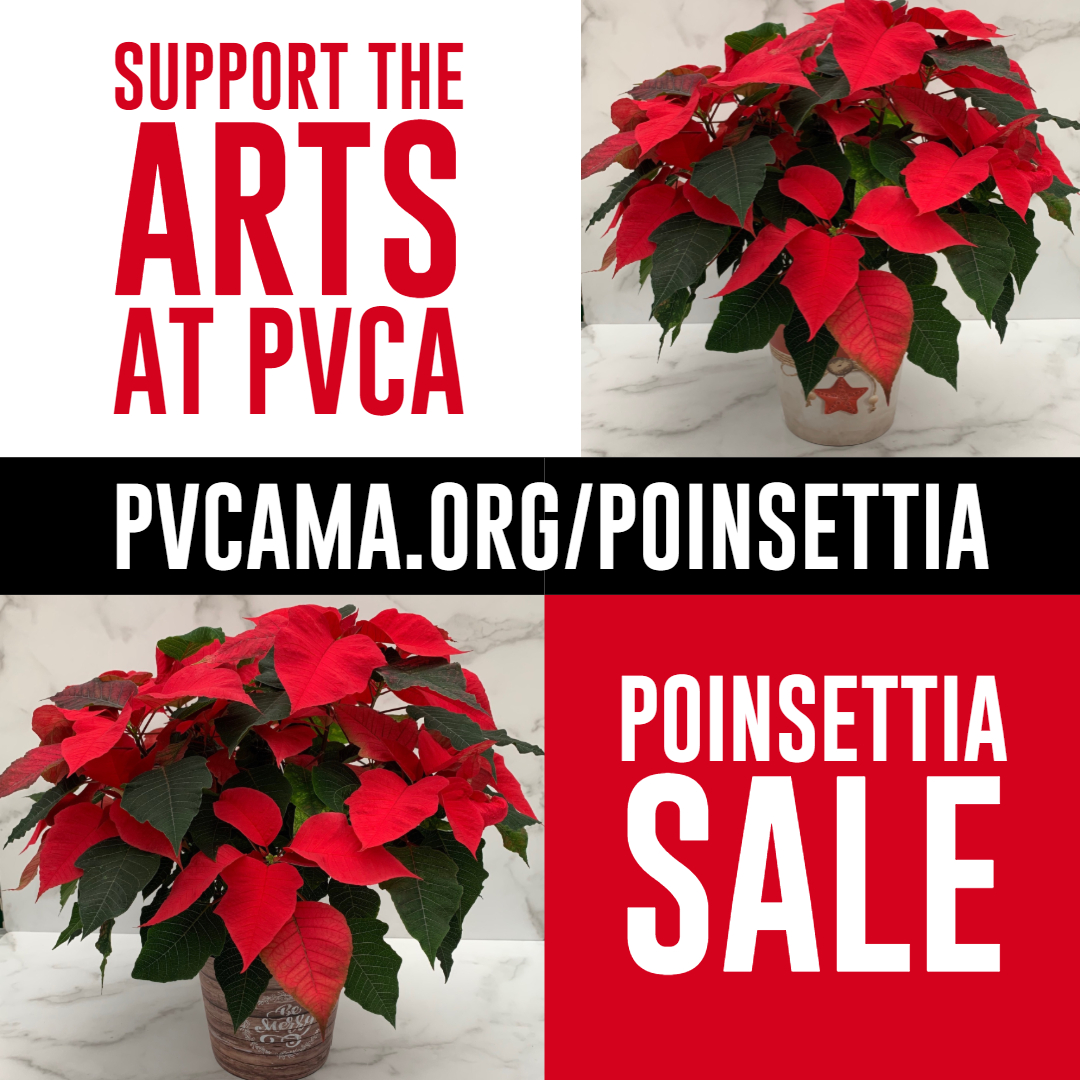 Poinsettia Sale & Pick-Up
Poinsettias will be for sale in the lobby outside the auditorium from 2:35 – 4:00 PM and 6:00 – 8:00 PM.
This year's poinsettia sale will benefit the Music and Art Departments. For more information on pricing, additional pick-up times, and to pre-order, CLICK HERE.
Preschool Christmas Program
Families of preschoolers are invited to attend the annual Preschool Christmas Program, God's Gift To Us, which retells the events of Christ's birth through story and song.
Preschoolers need to report to their classrooms at 6:15 PM. Students are encouraged to wear their Christmas finery. No jeans please.
There will be a cookie reception following the program.
Monthly Prayer Meeting
Join members of the PVCA Board of Directors for prayer the first Saturday of every month. Meetings are held in the front office conference room. Coffee and light refreshments will be served.
FRIDAY, DEC 13, 7:00 PM


Elementary Christmas Program

The Elementary Christmas Concert is a two-part program. All students must be supervised by their parents until they report to their classrooms at 6:45 PM. The fifth grade class will be selling plates of assorted Christmas cookies before and after the concert.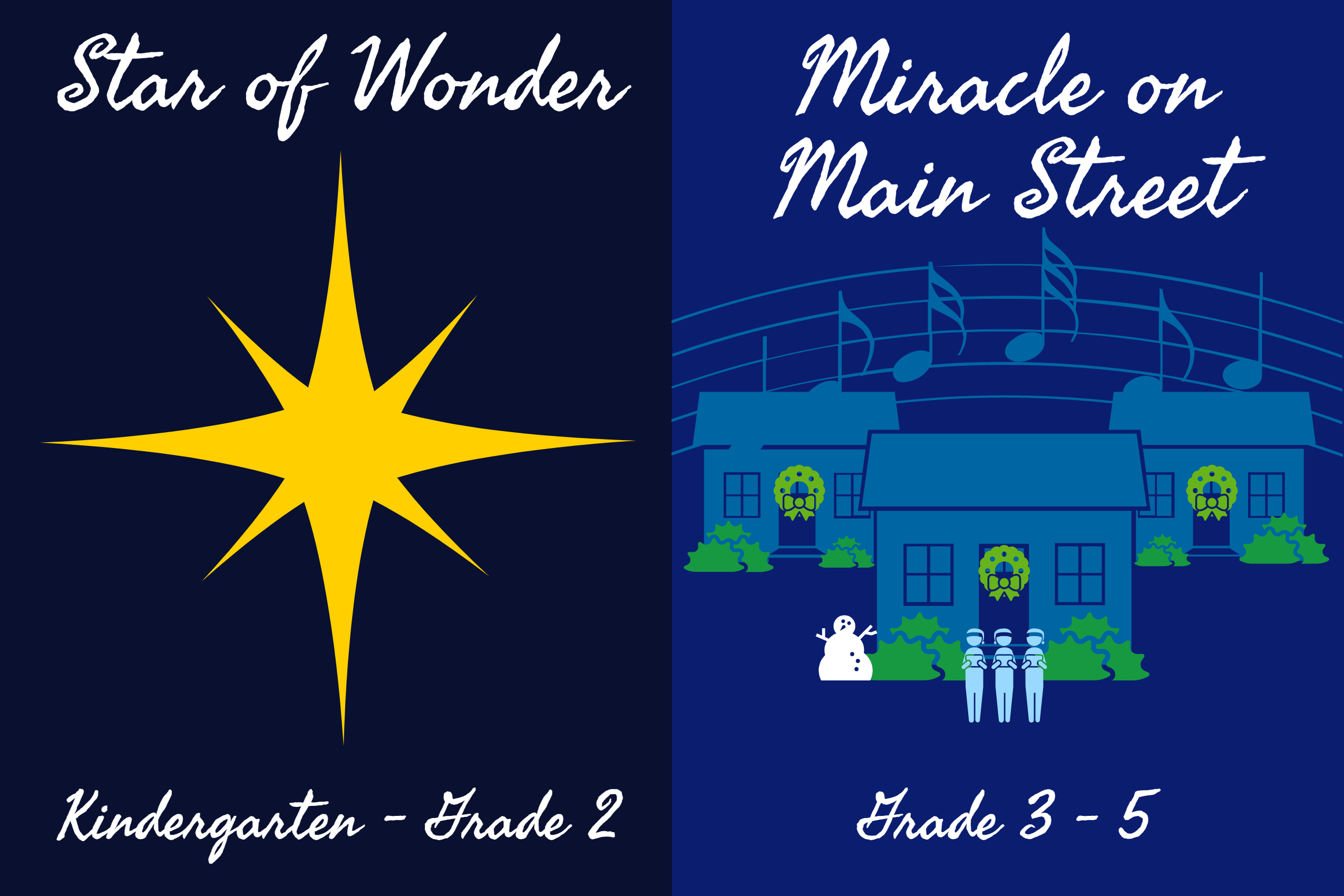 STAR OF WONDER
Kindergarten – Grade 2
Star of Wonder is a heavenly Christmas musical. Along the way, you will meet such bright luminaries such as Superstar, Shooting Star, Lucky Star, Falling Star, Rock Star, the North Star, and a constellation full of stars as they anxiously watch the biggest announcement in history unfold – the birth of Jesus!
MIRACLE ON MAIN STREET
Grade 3 – 5
Miracle on Main Street is about a group of children singing Christmas carols door-to-door on Main Street in hopes of saving the cancelled Christmas Pageant.  In doing so, the children are able to share the true story of Christmas with everyone in town.
THURSDAY, DEC 19, 7:00 PM


Middle and High School Christmas Program

Join the middle and high school choirs as they tell the story of two families who receive a letter from heaven saying that Jesus would be visiting  them for Christmas. Both families are excited to meet Jesus, but only one family is able to accept Him into their home.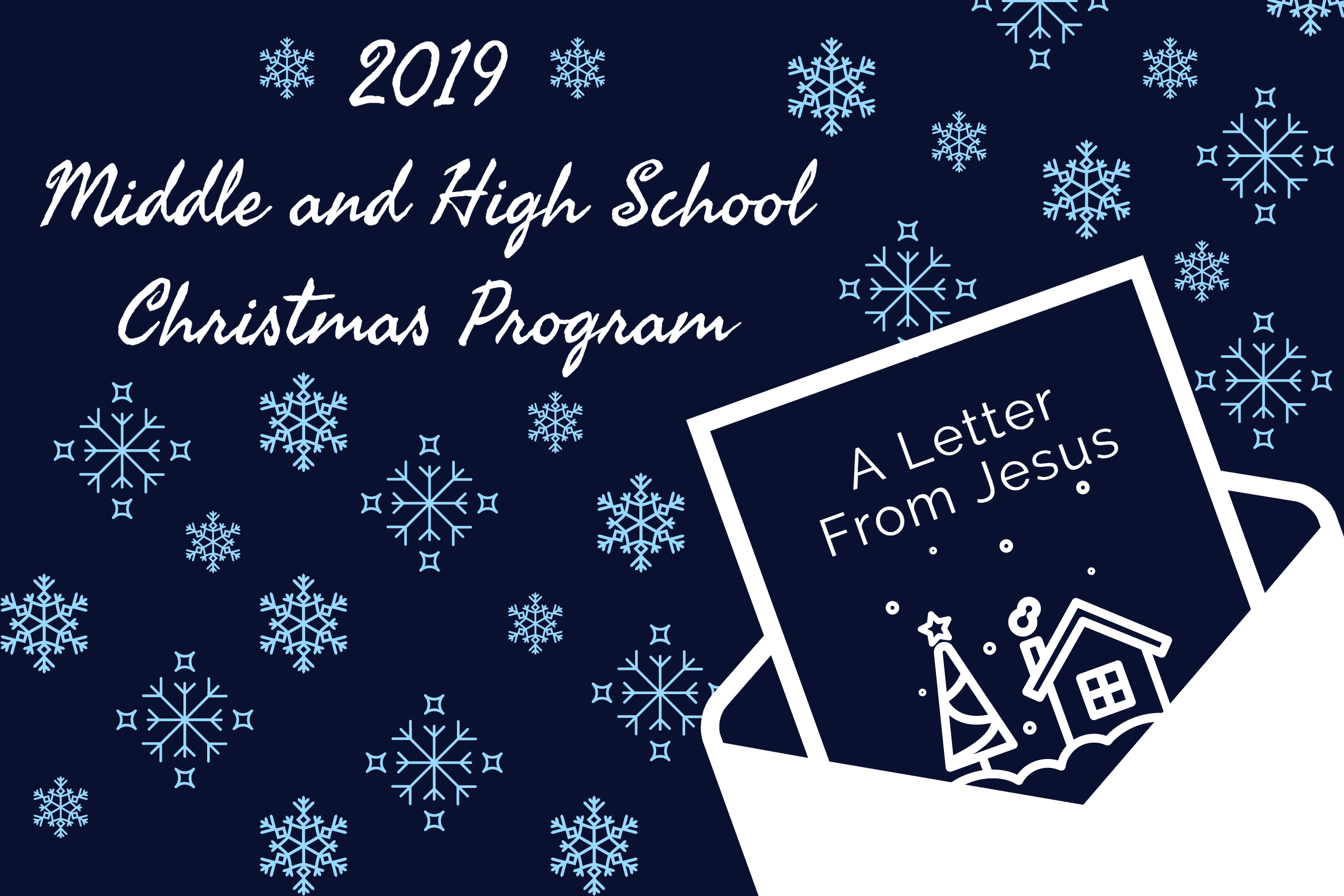 Students in the middle and high school choirs should wear a solid-colored dress top  (no  t-shirts), black pants, and black shoes.  Students should refrain from using cologne, perfume, or any strong fragrances.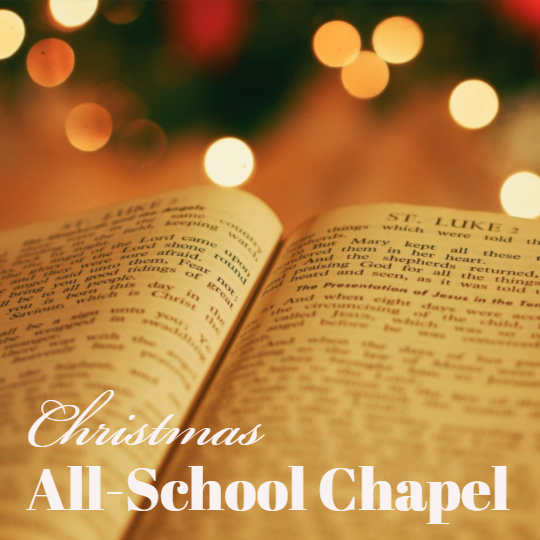 Christmas All-School Chapel
Parents are welcome to attend the all-school Christmas Chapel that will be held in the auditorium.
MONDAY
DEC 23 –
WEDNESDAY, JAN 1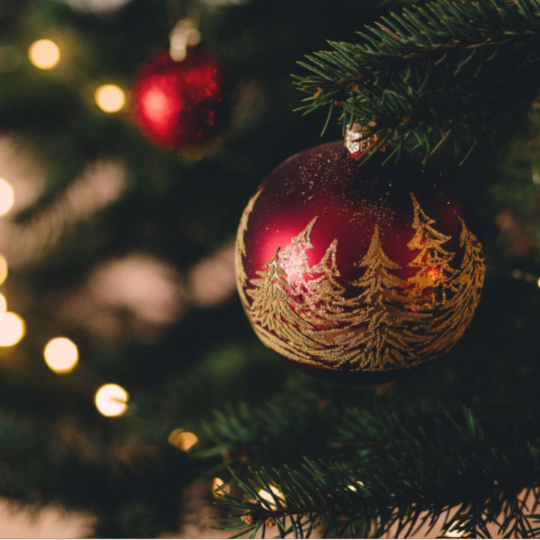 Christmas Break
Pioneer Valley Christian Academy will be closed for Christmas break on Monday, December 23, 2019 through Wednesday, January 1, 2020. School will reopen on Thursday, January 2.
Have a blessed and safe Christmas holiday.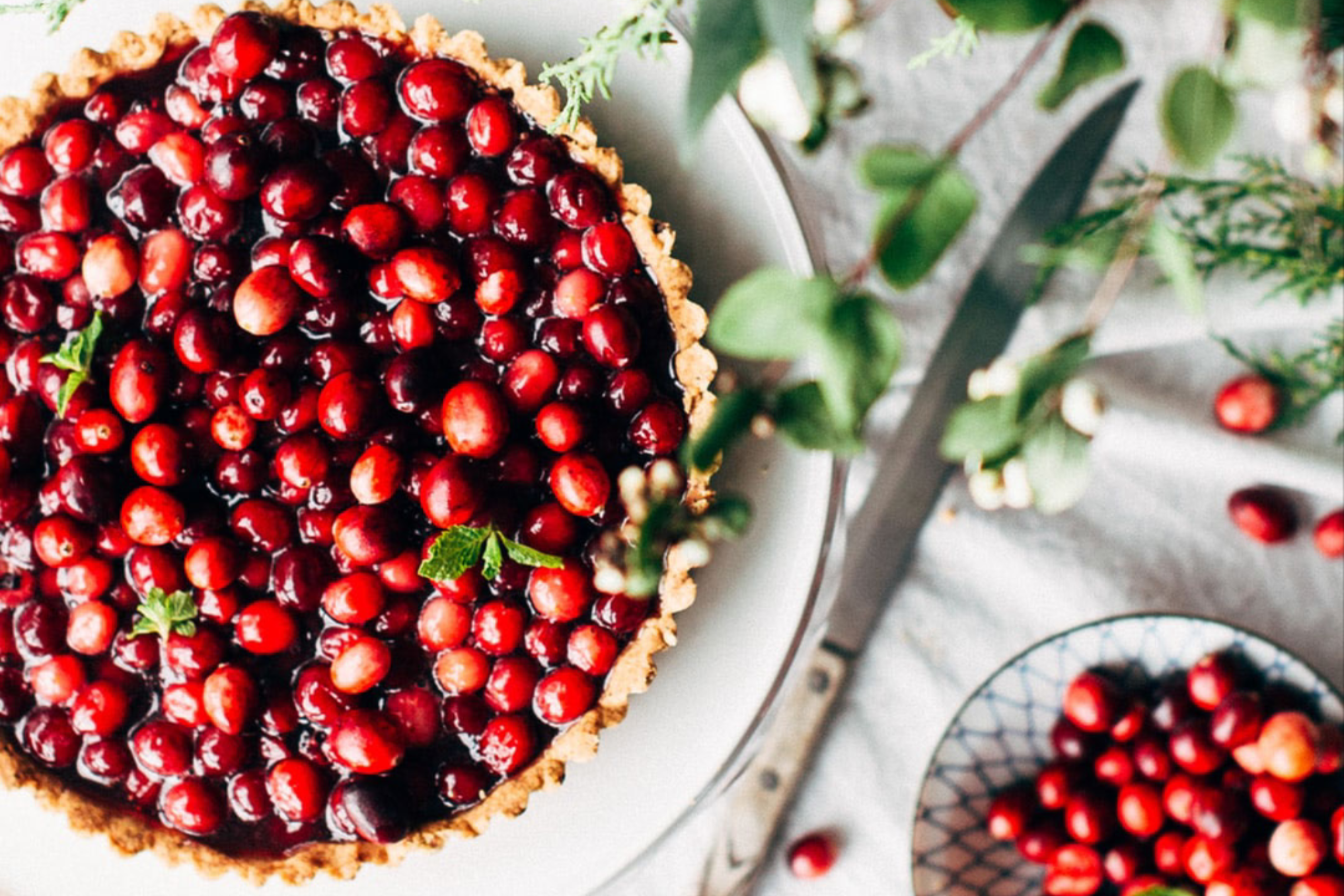 Parent Volunteer Organization

December Thankful Thursday
The Parent Volunteer Organization will host a "Christmas Dinner" on Thursday, December 12, for faculty and staff. The PVO is supplying ham and turkey. Parent volunteers are needed to provide holiday side dishes and desserts along with some traditional Christmas dinner fare. Please review the volunteer opportunities and donations needed to make this luncheon possible. You can sign up for more than one slot. Thank you for your help and support!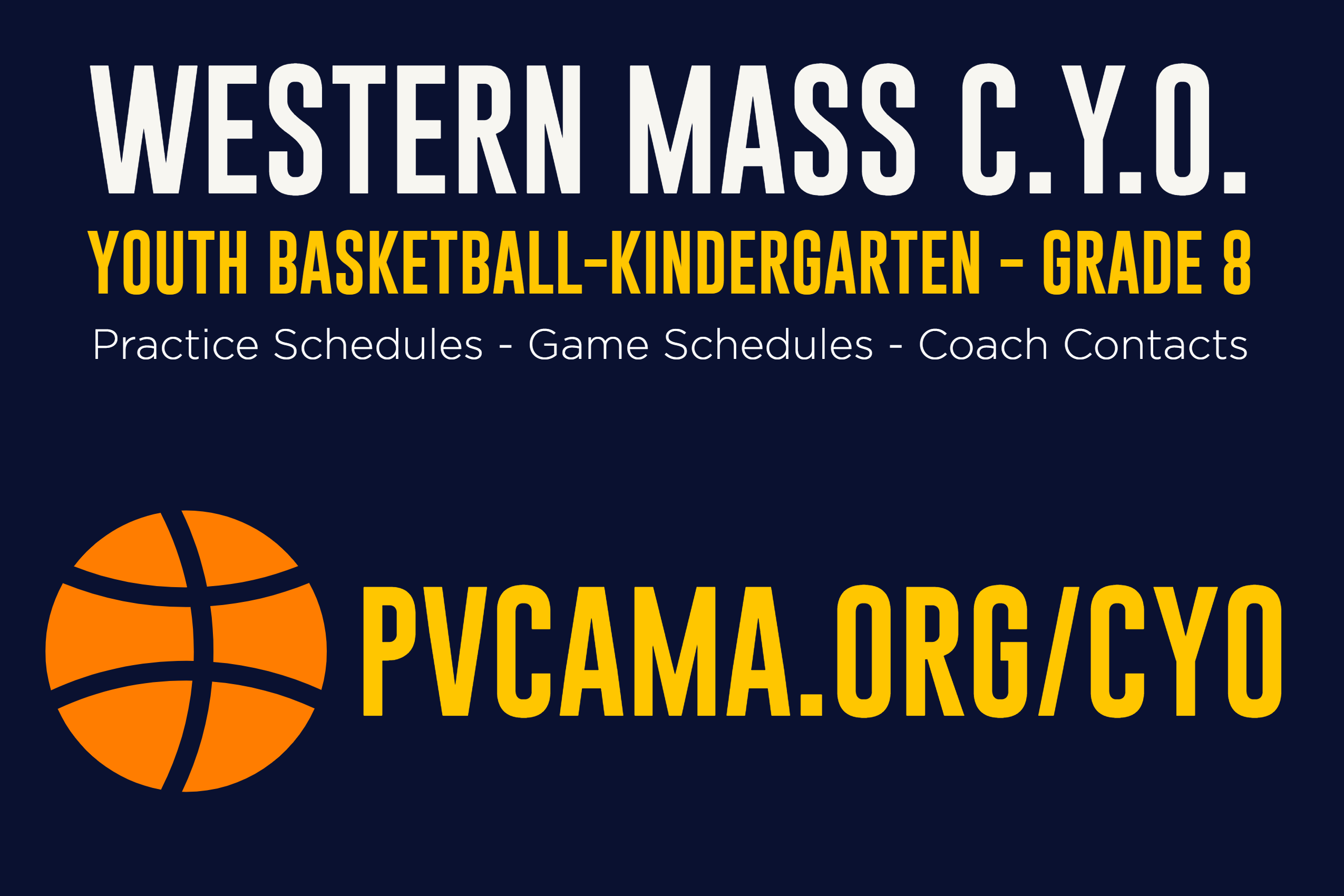 C.Y.O Basketball webpage is up and running
There is a youth basketball tab now available under the Athletics menu on the PVCA website.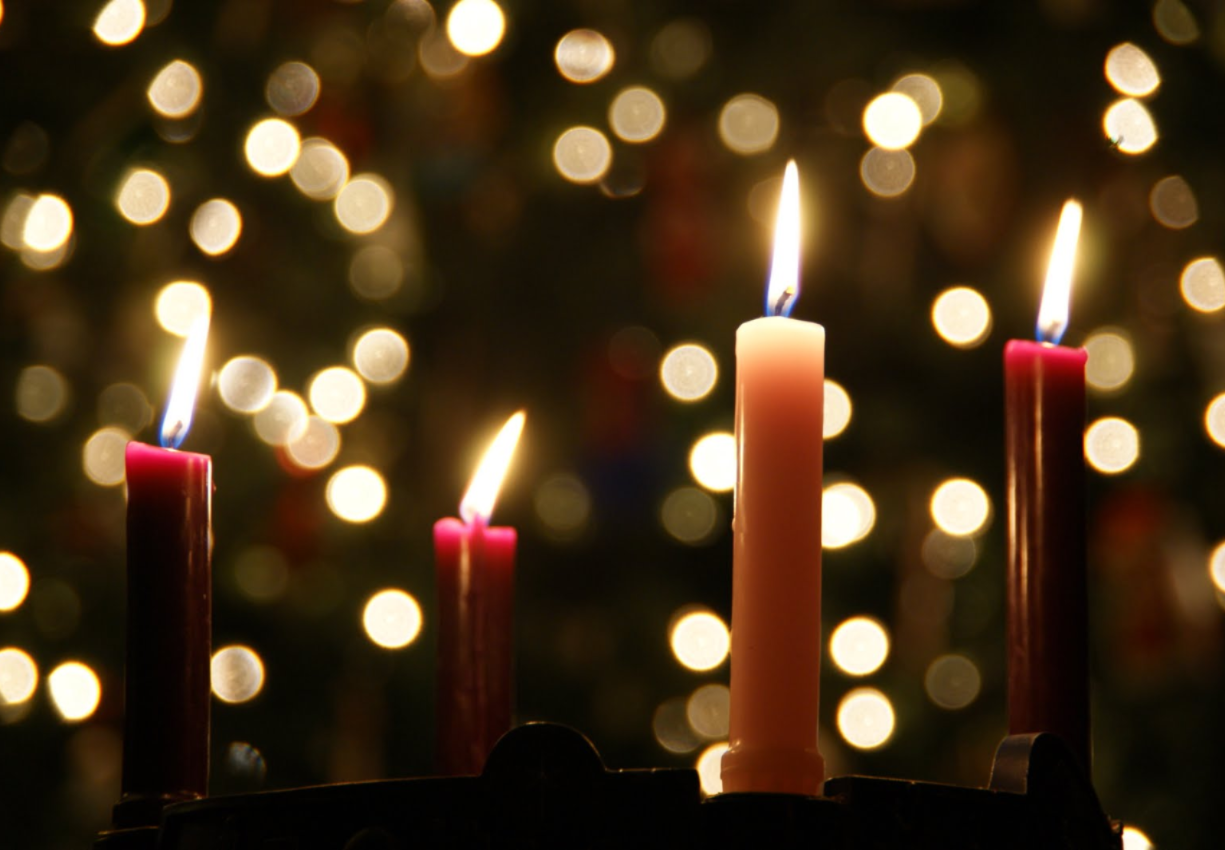 Preschool through Elementary
Click on the document below to download an Advent Guide for children in preschool through grade five. This brief, ten-minute guide will keep your children focused and help your family to remember and celebrate Christ this Christmas season.
Preschool – 2018 – Advent Guide – 6.25 by 9.25 – Print
Family Advent
For a more in-depth study of the Advent season, download the resource below. The Village Church Advent Guide includes a five-week personal study, a family guide, and a family activity.