ALL STUDENTS AND FACULTY MUST PAY TO PARTICIPATE
$5.00 FOR THE ENTIRE WEEK
SUBMIT MONEY ON MONDAY, DECEMBER 6
Students are permitted to dress down in accordance with normal dress down rules and/or dress to fit the theme for each day.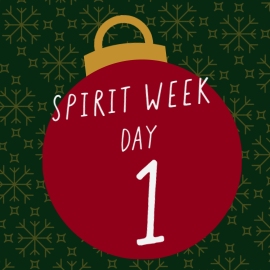 DECEMBER 6
ANYTHING BUT A BACKPACK DAY
Students may bring any small container  in place of a backpack.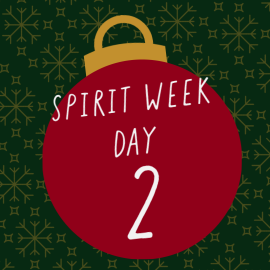 DECEMBER 7
MIDDLE/HIGH SCHOOL-SENIOR CITIZEN DAY
Dress up like your senior citizen self. Don't forget your fanny packs and walkers!
ELEMENTARY-MISMATCH DAY
The sky's the limit! Any combination of colors, stripes, or prints. Mix it up!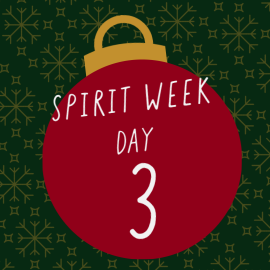 DECEMBER 8

SUPERHERO OR DISNEY DAY
Dress up as your favorite Superhero or Disney Princess or Character.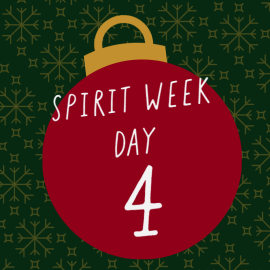 DECEMBER 9

DECADES DAY
Come dressed in an outfit from your favorite decade.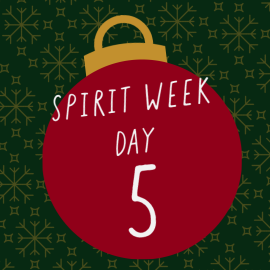 DECEMBER 10
MIDDLE/HIGH SCHOOL-DRESS UP LIKE YOUR TEACHER
Mrs. Moz? Mrs. Witherow? Mr. or Mrs. Annis? Who will you be?
ELEMENTARY-PAJAMA DAY
Come to school in a cozy pair of pajamas!