Mandatory Middle School "Mountain Classroom"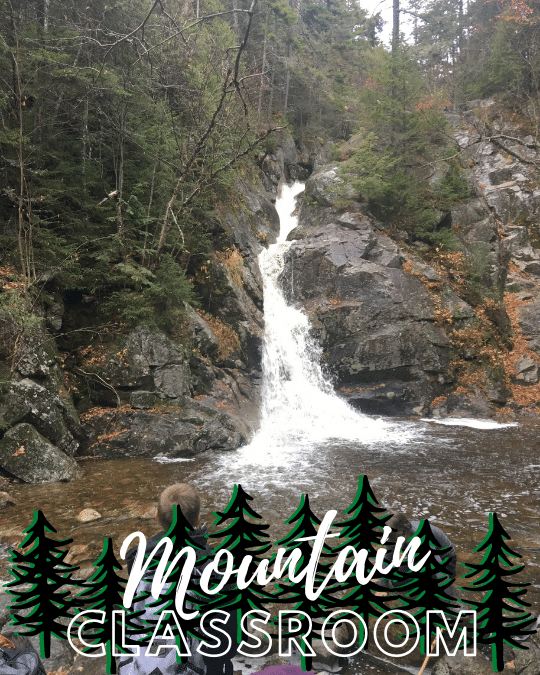 Every fall, the entire middle school takes a four-day trip to the Appalachian Mountain Club's Highland Center at Crawford Notch in Bretton Wood, New Hampshire. This trip, except for transportation, is funded completely by a family outside of the school whose desire is to see Christian young people enjoy learning outdoors in God's beautiful creation. Students and chaperones stay in a well-equipped lodge (bunk rooms, 4-6 in a room) and enjoy home-cooked meals served family style in the dining room. Our students are separated from other guests in both the dining room and the guest rooms. The students are grouped in teams of 10 with a PVCA chaperone and an AMC guide for each team. Each day, they take part in team building activities, short hikes, and then longer hikes up Mt. Tom, Mt. Willard, Avalon, and more. Eighth grade students are allowed to go up to "the huts", a more rugged experience than the lodge, for Wednesday and Thursday nights. Their hikes will be a bit longer and challenging. On all hikes, students will be introduced to watershed ecology, animal behaviors, and proper respect for God's world.
Chance encounters with wildlife are always possible, and groups have come back to tell of sighting deer, moose, foxes, and more on their hikes. The challenge of being out in nature all day is new for some students, but by the end of the week, all are agreed that they can't wait to go back the next year. PVCA is grateful for the generosity of Hargreaves family in providing this opportunity for our students.