When I heard the words "WE LOVE YOU" from people I didn't even know, I burst into tears. It was the first time someone ever said "I love you" without expectations. That Christmas day was the day I started to believe in the love of God.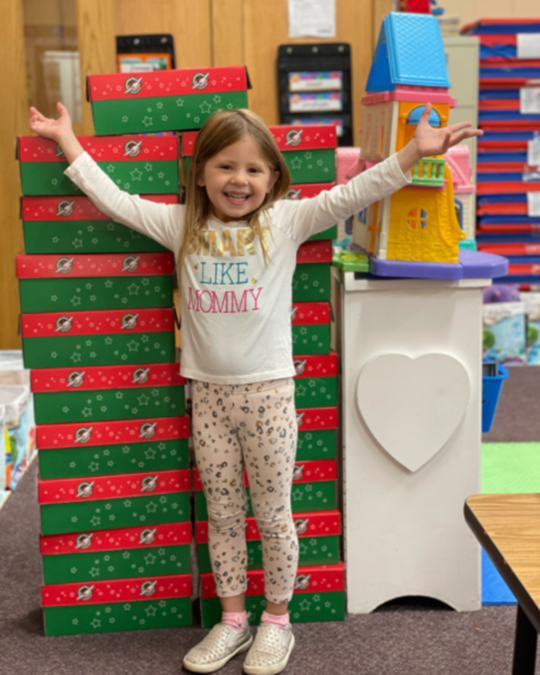 The Modirca family donated many Operation Christmas Child boxes this year. Naomi, daughter of Andrei and Diana, posing in front of one of many deliveries to PVCA.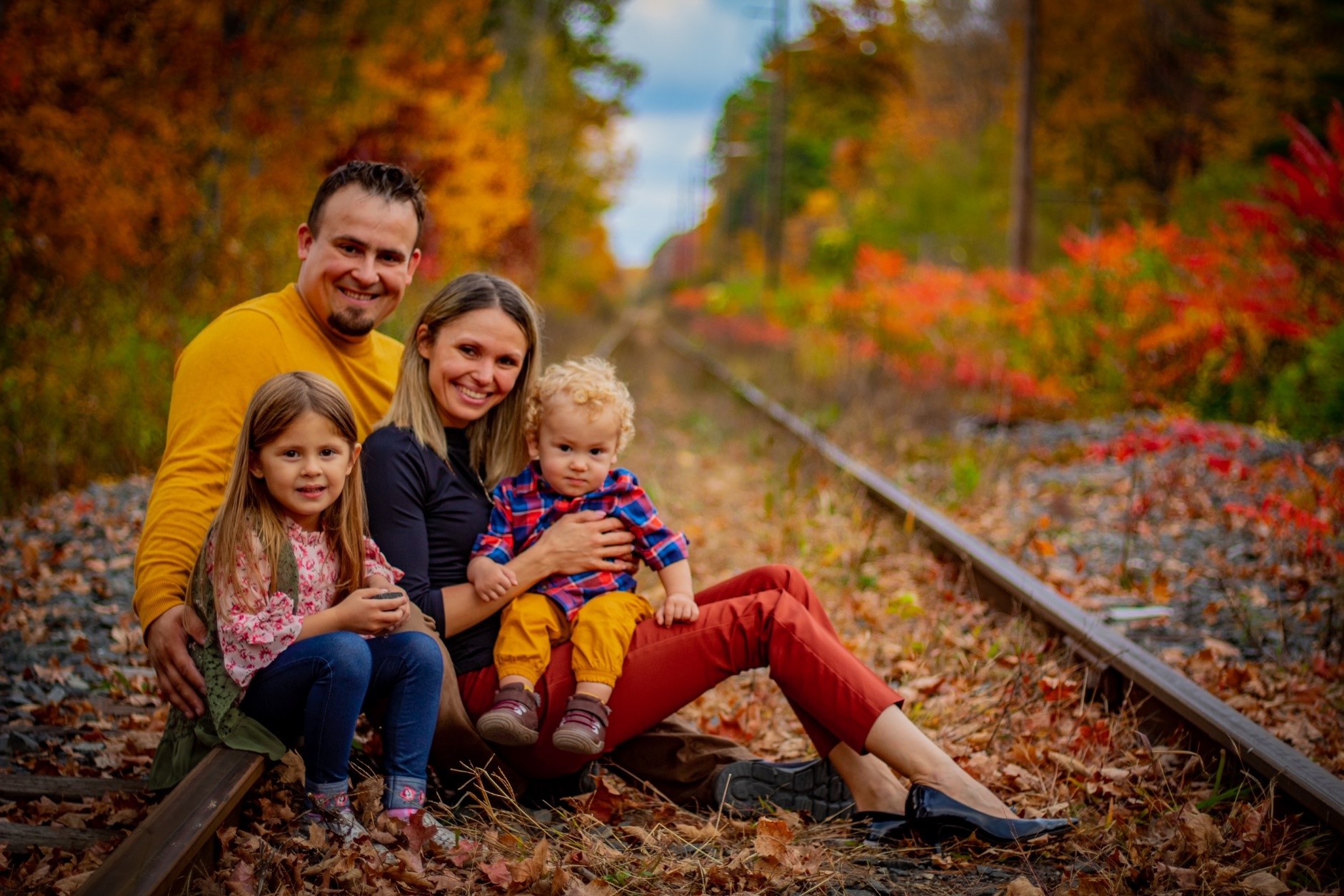 OPERATION CHRISTMAS CHILD
HELP PVCA STUDENTS REACH THEIR GOAL OF 300 BOXES
I was an orphan for a long time.
My mother and father abandoned me when I was a baby. My mother left me at an orphanage and my father was put in jail for 15 years for murder. I was forced to live in a communist state orphanage for eight years where life was unbearable.
For years, I didn't believe in the word LOVE, especially in God's love. I questioned why He would allow things to happen in my life that wasn't my fault or I didn't deserve. After all, I was innocent, I was just a child.
In 1995, God changed my life beyond my expectations when a Christian American Orphanage opened, and the people in charge were allowed to choose two children from each state orphanage. They arrived at my orphanage and picked two names out of 500 without knowing anything about any of us. By God's grace, I was one of the children they chose. God was preparing something big for my life.
I arrived at the new orphanage and was expecting the same treatment that I had received at the communist state orphanage. However, I was treated totally different. They showed me love and kindness which at that time was threatening to me as in the state orphanage that would happen only when older teens or care takers used children for sexual needs. I became so defensive and wouldn't accept any kind of favors, gifts, love, or kindness from anyone.
As the days went by, I was shocked by the amount of love and food that was provided. I received my first Operation Christmas Shoebox in 1995. Even though the room was filled with over 60 children, I remember opening my box in secret. The first item that got my attention was a small stuffed panda bear, which I took to bed with me for almost seven years.
Then I saw a photo of the family that sent me the gifts. I asked a caretaker to translate the letter that the Taylor family wrote to me. When I heard the words "WE LOVE YOU" from people I didn't even know, I burst into tears. It was the first time someone ever said "I love you" without expectations. That Christmas day was the day I started to believe in the love of God. When I think back over my life, I realize that God always loved me. He made me strong even when I felt weak, alone, and desperate to be loved.
At the age of 18, I left the orphanage not knowing where to go. I felt lonely and heartbroken as I was being sent away from the first place that felt like home. However, God in His sovereignty, prepared a family who was willing to take me in despite the fact they had thirteen children of their own and two additional children from the orphanage.
With God, anyone can achieve great things. I knew first hand as I had the privilege of going to school to become a nurse. I practiced for almost seven years; three years in Cyprus and a little more than three years in England. In 2015, I got married and moved to USA despite the fact that I had a great job in the UK. Moving to the USA was extremely difficult because we did not know anyone, and I was not able to practice nursing. However, God remained faithful to our family allowing me to do construction work.
My story should be one of encouragement, not pity. I would ask that you support unfortunate children all over the world by planting the seed of God's love, giving them hope and showing the love of God. Your gift of the words "I love you" can change someone's life. There is no need for fancy words or expensive gifts, just something from your heart.
God bless you all. Let's impact the world that needs to see the Love of God, it begins with you.
Andrei & Diana Modirca Naomi & Noah Modirca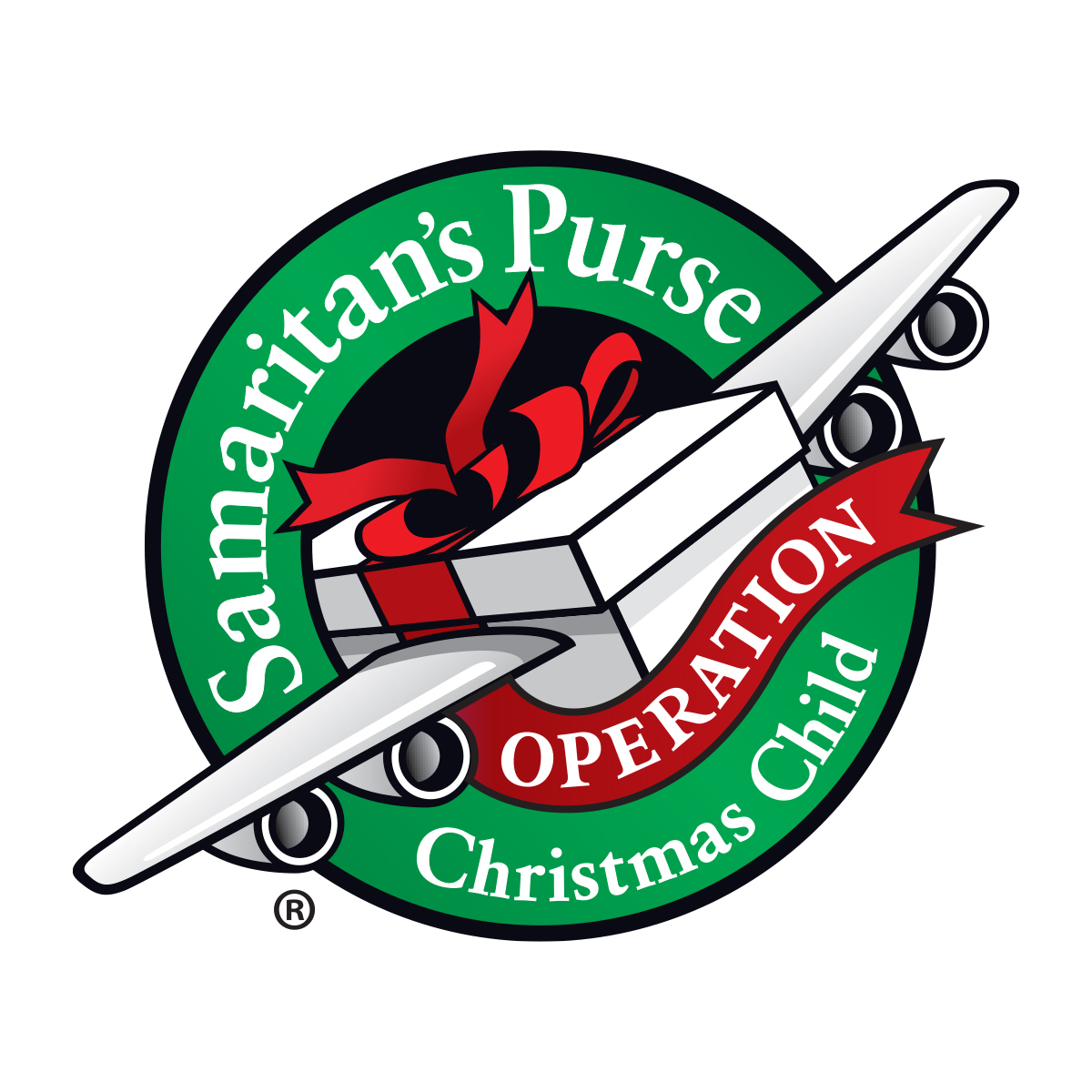 ANALYN'S STORY: JOY IN THE PHILIPPINES
Analyn Elliott received an Operation Christmas Child gift-filled shoebox as a child in the Philippines, and it changed her life. She eventually became a training teacher for The Greatest Journey and now is a yearly volunteer packing shoeboxes with her church.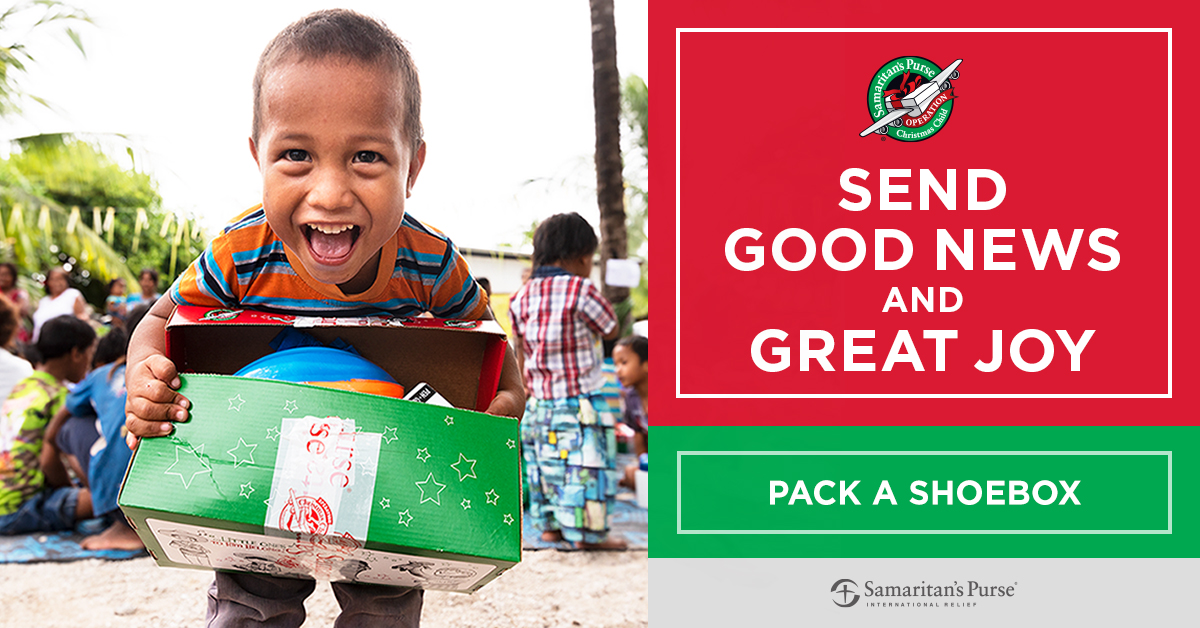 Beginning Friday, October 30, PVCA familes and students can pick-up Operation Christmas Child shoeboxes. Families that would like to participate:
1. REQUEST A BOX
Fill out the online form below. Boxes will be distributed to the student the day after the form is submitted.
2. FILL THE BOX
Decide who will receive your box: boy or girl, age 2-4, 5-9, or 10-14. For gift suggestions, OPERATION CHRISTMAS CHILD GIFT SUGGESTIONS.
3. DONATE $9.00 PER BOX
A donation of $9.oo per box is critical to cover shipping and other project costs. For easiest processing you can give online, or give by check using the postage paid OCC envelope. If you use the Follow Your Box feature online, you can also discover the destination of your school.
4. DROP OFF THE BOX
OCC boxes can be dropped off with the student no later than Thursday, November 19.
Reserve your Operation Christmas Child box here