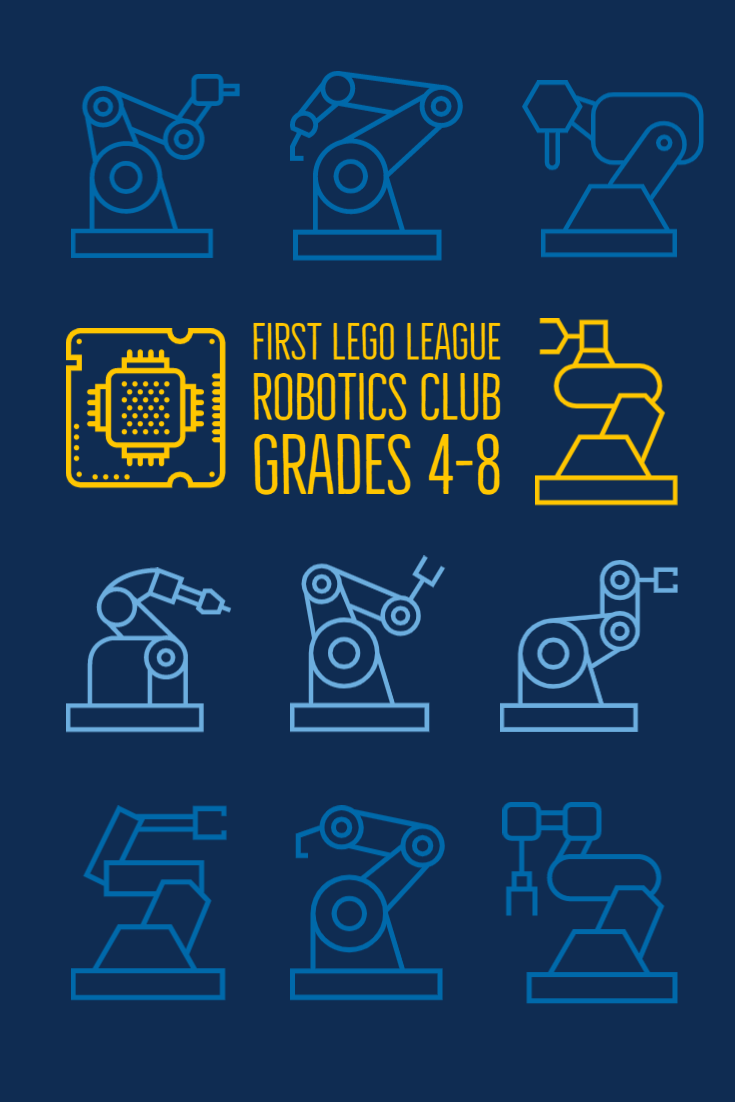 ABOUT FIRST LEGO LEAGUE AT PVCA
The club meets September through December

Weekly meetings, day to be determined, are held to work on the robot and the innovation project.

A minimum of two parents are needed to assist with the club to run meetings and coach the students.
We will help you get started! No Prior experience is required, and free online training is available.

The club is open to students in grades 4 through 8.

First Lego League (FLL) robotics teams work together to design a robot to perform tasks on a competition board. The team will also work on an innovation project that is part of the program. Season runs from September to December when competitions take place.