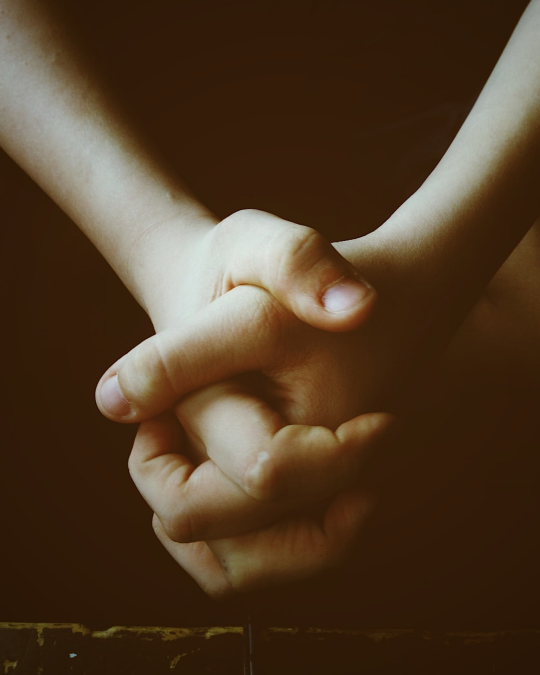 MONTHLY PRAYER MEETING
MAY 1
Join members of the board, faculty, staff, and parents for the monthly virtual/ZOOM prayer meeting on Saturday, May 1, at 8:00 AM.
To receive the ZOOM invite, email PVCA Board Member, Robert Thoelen, at thoelenr@gmail.com by Friday, April 30.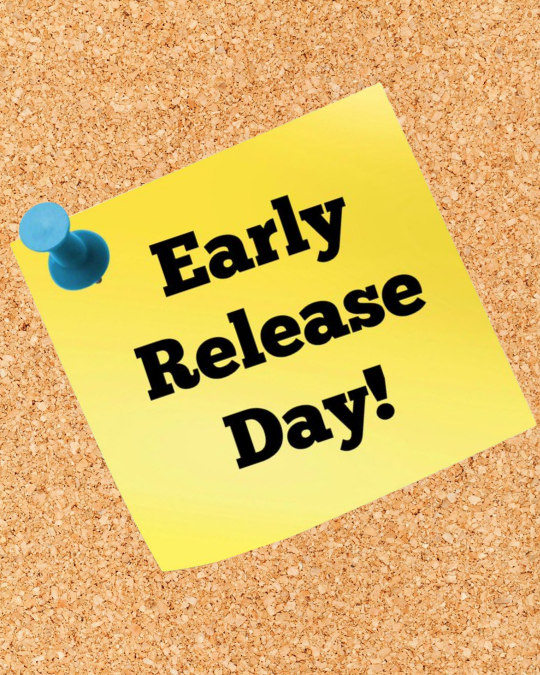 EARLY RELEASE DAY
FRIDAY, MAY 7, 12:00 PM
The PVCA Annual Plant Sale Early Open will take place on Friday, May 7, beginning at 2:00 PM. In order to prepare and free up volunteers, students will be dismissed at 12:00 PM  on  Friday, May 7.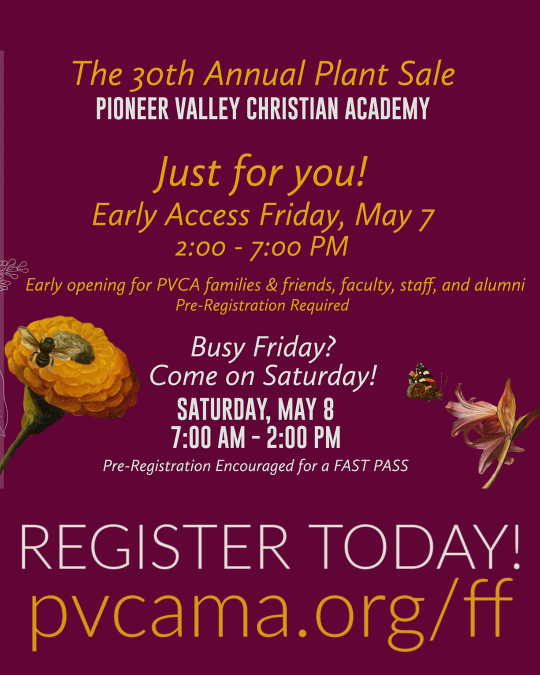 EARLY ACCESS PLANT SALE
FRIDAY, MAY 7, 2:00-7:00 PM
The PVCA Annual Plant sale will take place in the double gymnasium beginning at 2:00 PM. The Friday Early Opening is for PVCA families and their friends.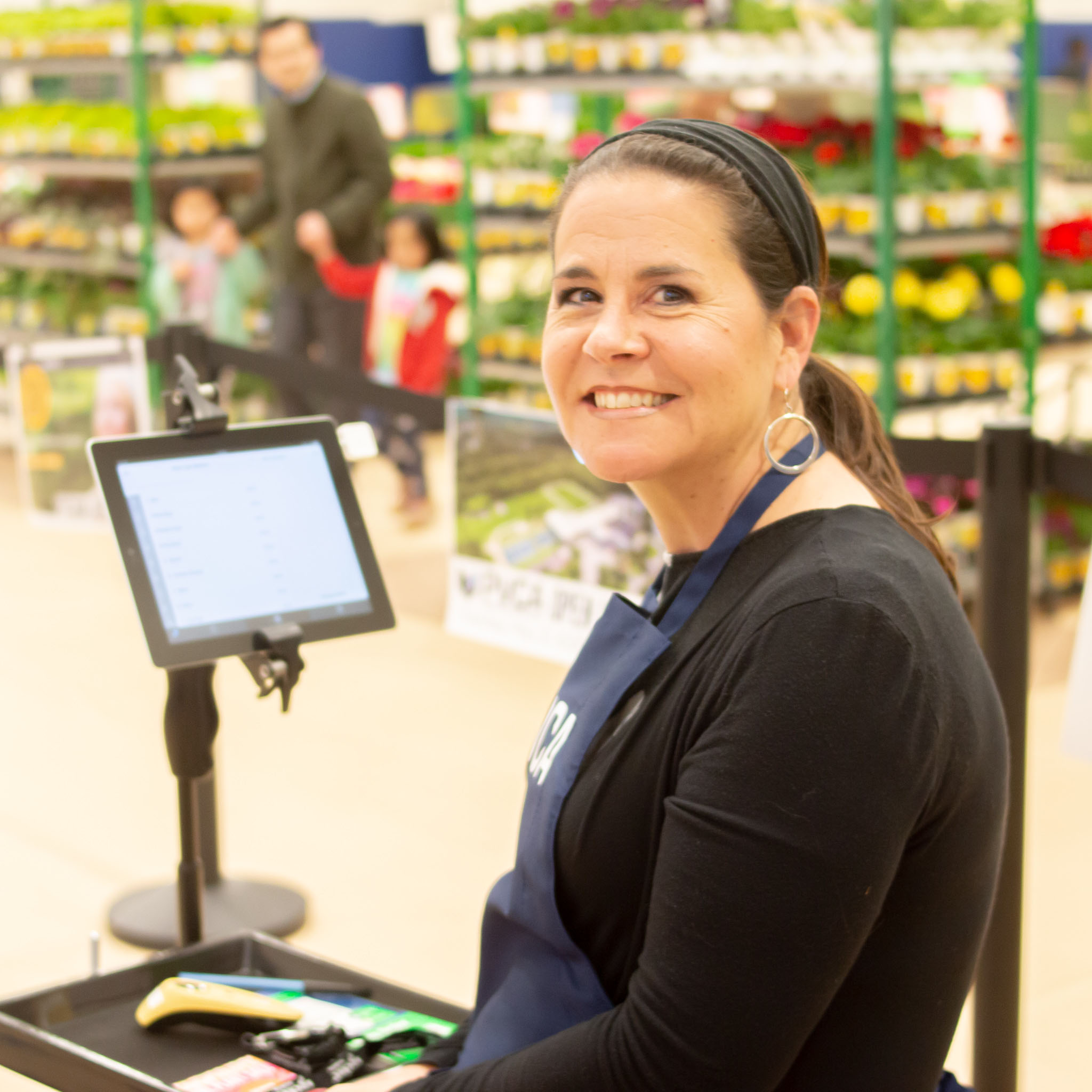 PLANT SALE VOLUNTEERS NEEDED
Every year, members of the PVCA community come together to serve at the Academy's largest fundraiser of the year, The PVCA Annual Plant Sale. This year's plant sale is scheduled for Friday, May 7, and Saturday, May 8.
Volunteers are the most essential piece of making the plant sale a success. While this year's sale may be very different from past sales, due to COVID-19 protocols, we still know we need people to fill key roles at critical times.
Your commitment is crucial to our planning process. To volunteer, email Caroline Funchion at cfunchion@pvcama.org or text 617-957-1214.
30th ANNUAL PLANT SALE
MAY 7, 2:00-7:00 PM*
MAY 8, 7:00 AM – 2:00 PM
With over 10,000+ plants to choose from,
the PVCA Annual Plant Sale is the largest plant sale in western Massachusetts.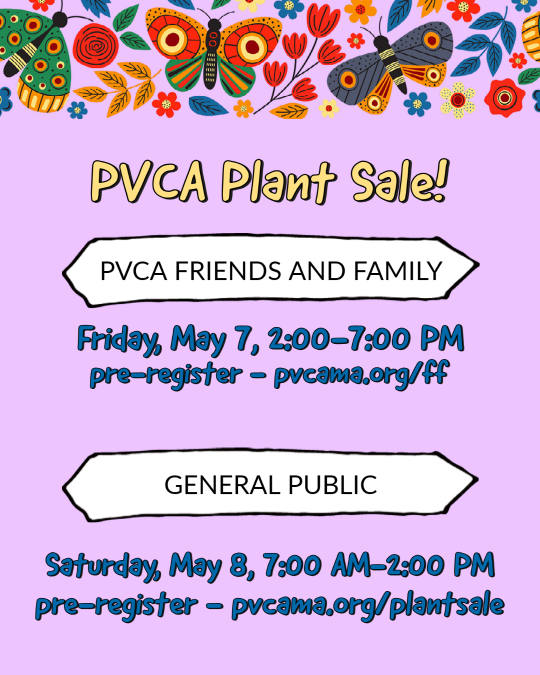 *PVCA Family, Friend, Alumni, Alumni Parent, etc?

You are invited to the EARLY OPEN Plant Sale on Friday, May 7, 2:00-7:00 PM.  Just click on the link below to pre-register.
Can't make it on Friday?  Shop on Saturday.

The PVCA Plant Sale is open to the public on Saturday, May 8, 7:00 AM – 2:00 PM. All participants must register at the door or in advance.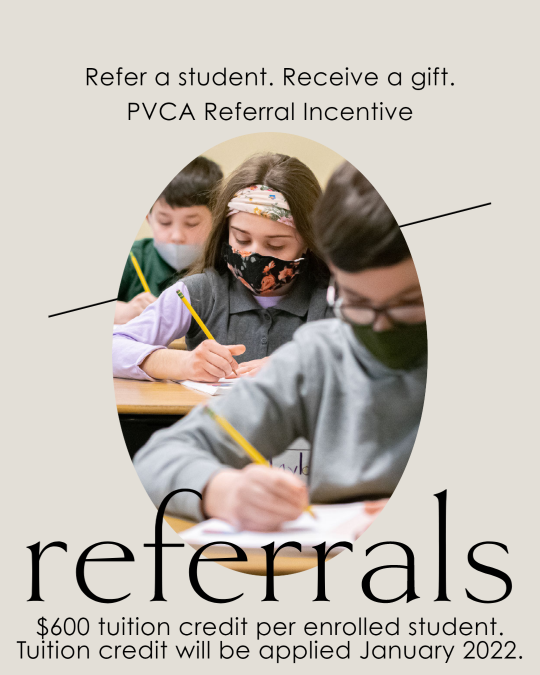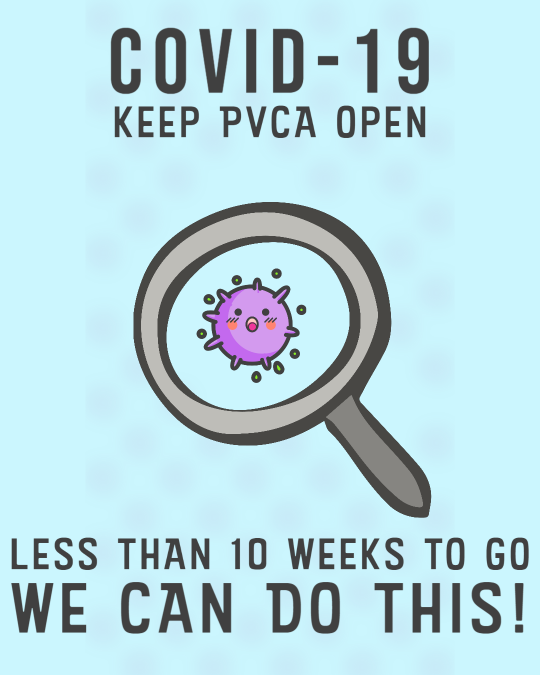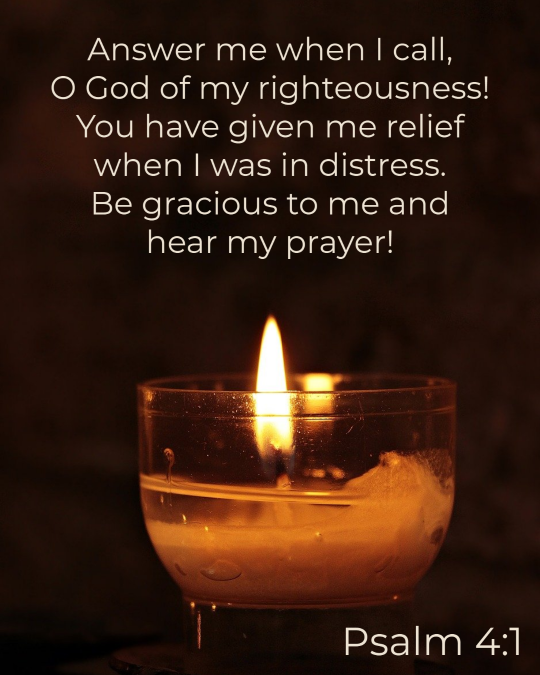 NEED PRAYER?
THE PVCA PRAYER LIST
The PVCA prayer list is updated daily and sent out weekly to subscribers. If you would like to sign-up for the PVCA prayer list or have a prayer request, fill out the form(s) below.
SUBSCRIBE TO THE PVCA PRAYER LIST
SCHOOL CLOSINGS & DELAYS
All notifications will be released by 6:00 AM
PVCA One Call Now
One Call Now is a service PVCA uses to alert the community with important notifications. Voice or text messages will be sent to you if our school must close or delay opening due to weather.
ALL PVCA families are automatically signed up for One Call Now unless they opt out.
PVCA Text Update
To receive text updates, text "ALERT" to 22300.
Be sure PVCA has your cell phone # on file and your cell provider allows you to receive text messages from a third party number.
Local News & Radio
Local News Channels
 – ABC 40, WFSB 3, WWLP 22
Local Radio Station – WIHS 104.9 FM