WELCOME TO OUR 
DISCOVERY PROGRAM
THE DISCOVERY PROGRAM: STUDENT SERVICES
"The goal of our Discovery Program is to assist students with average or above average intelligence who face learning challenges to further develop their areas of weakness. With the belief that our brains are malleable and can be changed, our NILD trained educational therapists, with "skilled hands and integrity of heart," use intentional mediation and specific educational techniques to enable each student to reach their God-given potential. In addition to our one-on-one educational therapy, the Discovery Program also provides small group prescriptive classes for math, reading and writing and structured study halls. Ultimately, we strive toward bringing all of our students to the point of becoming independent and successful learners for life. "
Linda Merlino
Director of Student Services
413-782-8031 
lmerlino@pvcama.org

"The goal of our Discovery Program is to assist students with average or above average intelligence who face learning challenges to further develop their areas of weakness. With the belief that our brains are malleable and can be changed, our NILD trained educational therapists, with "skilled hands and integrity of heart," use intentional mediation and specific educational techniques to enable each student to reach their God-given potential. In addition to our one-on-one educational therapy, the Discovery Program also provides small group prescriptive classes for math, reading and writing and structured study halls. Ultimately, we strive toward bringing all of our students to the point of becoming independent and successful learners for life."
Linda Merlino
Director of Student Services
413-782-8031 
lmerlino@pvcama.org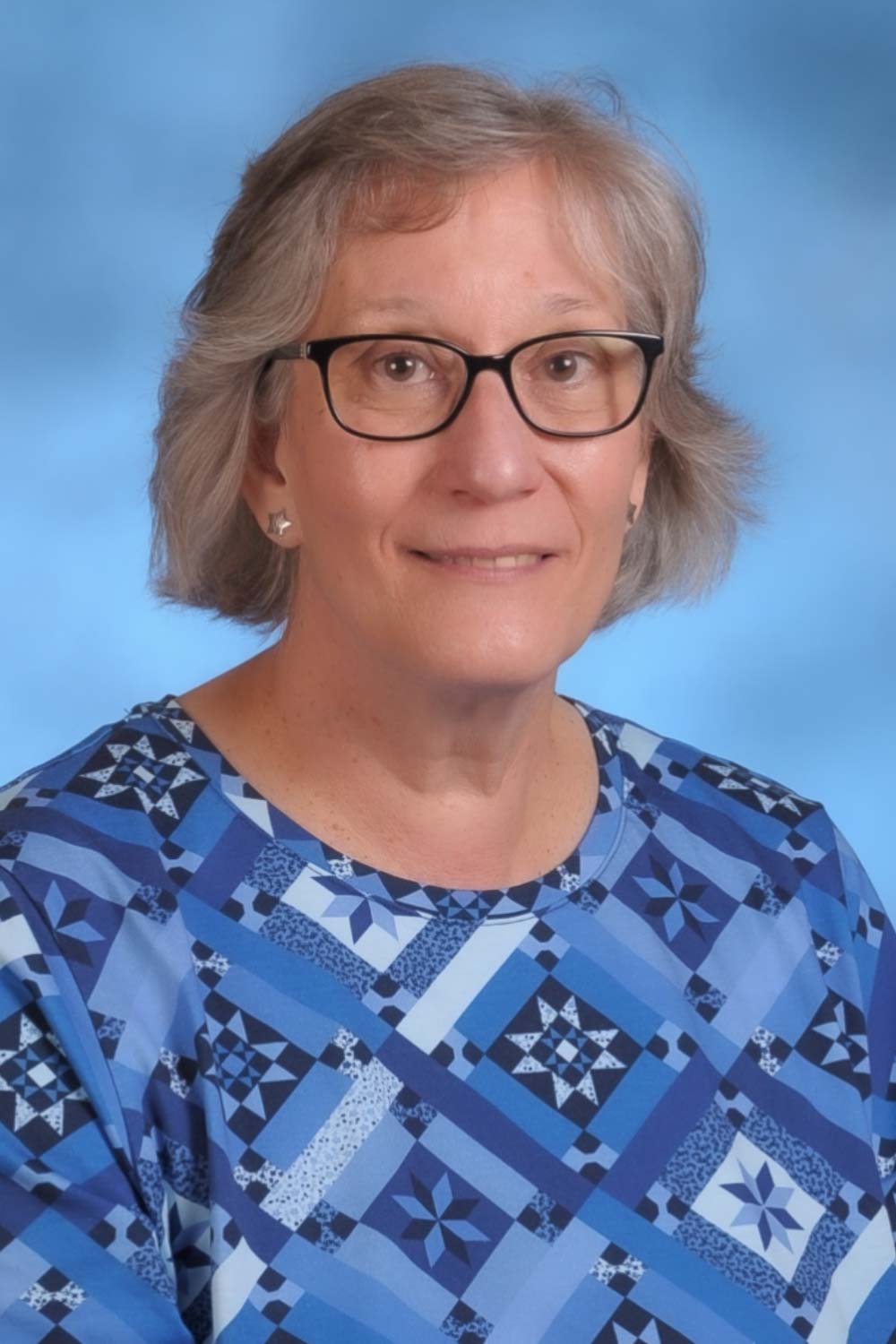 "I do not think that I know an organization more committed to releasing the potential of all children with learning disabilities than NILD. In the short time that I have gotten to know the members of NILD, I have been very impressed by their knowledge and their desire for keeping abreast of evolving research, particularly in reading intervention. Perhaps more poignantly, however, I have been uplifted by the depth of their dedication to the children."
-Maryanne Wolf, Ed.D. John DiBiaggio Professor of Citizenship and Public Service Director, Center for Reading and Language Research, Tufts University, October 30, 2014
Pioneer Valley Christian Academy recognizes that children are fearfully and wonderfully made in the image of God.  It is our responsibility as educators to empower students to reach their full God-given potential.  When a student struggles with attaining learning success in the classroom, PVCA offers programs to assist the student in accomplishing changes in the way he or she learns:
NILD Educational Therapy
SEARCH & TEACH
RX 4 Reading, RX 4 Math, RX 4  Writing 
These programs are designed primarily for students with average to above-average intelligence who are diagnosed with a Specific Learning Disability (SLD), or who demonstrate learning challenges in the classroom.  When a student has specific deficits in perception, auditory and visual memory, visual-motor coordination and/or cognition, it is often manifested in the classroom as poor spelling, reading, math, oral and written language, and/or handwriting skills.
History of NILD
Over 35 years ago, NILD Educational Therapy (ET) was developed by the National Institute for Learning Development (NILD) in Norfolk, Virginia under the leadership of Grace Mutzabaugh.  Grace, as she was called by all, was determined to enable students who struggle with learning challenges to attend the same private Christian schools as their siblings. (See A Work of His Grace, by Grace Mutzabaugh, available in the PVCA library.)
Ever since those early beginnings, NILD believed that students with low cognitive and achievement scores could be helped by actually strengthening those weaknesses to bring about change. This is called cognitive modifiability, which Reuven Feuerstein, an Israeli psychologist, espoused. He worked with Down's Syndrome children and was able to develop their thinking skills through mediation.
NILD agreed with Feuerstein's philosophy of mediating through directed, intentional stimulation, rather than teaching around those weaknesses or learning styles.  Kathy Hopkins, Director of NILD, and others began research development from the early 90's to the present to document the application of mediated learning.  Over the years, the secular research has caught up with the foundational principles that NILD put in practice all those years ago.
History of Program at PVCA
In order to meet these needs, NILD Educational Therapy and Structured Study were launched at PVCA through Karen Kirsch and Toni Pudlo in 1987, after intensive graduate-level training.  Dawn Faber took the helm in 1991 and ably led the program for 25 years.  In the last three years, other programs have been implemented and our Discovery staff has been trained for other NILD programs: SEARCH & TEACH, RX 4 Reading, RX 4 Math, and RX 4 Writing, which are complementary programs but independent of each other. A student's needs may require enrollment in one or more of these programs.  There is an additional tuition charge for each of these programs, since the student/teacher ratio ranges from 1:1 to 6:1.  Please refer to the school's tuition rate sheet for specific information. Scholarships are sometimes available for students with documented financial need.
"NILD educational therapy is a comprehensive intervention approach that addresses core academic skills in an integrated fashion, rather than addressing one particular domain.  Students participating in NILD Educational Therapy demonstrated significant academic improvement in reading, math, and written language" (Dr. Kirchal, 201??)
"Current research shows what we have known for years:  NILD Educational Therapy improves thinking and learning."  (Dr. Sharon Kuschel)
 It was once thought that intelligence was not able to be changed and stayed the same over an individual's lifetime but NILD has believed that it was modifiable. Tom Gollery, an independent quantitative methodologist at Southeastern University's College of Education Doctoral Program, looked at 87 students who received NILD educational therapy for an average of three years during 2010 through 2015. Students diagnosed with learning disorders usually do not make gains or they regress over time; however, Dr. Gollery's analysis showed positive growth in those who participated for both intellectual change, measured by Wechsler Intelligence Scale (WISC-IV), and academic change, measured through Kaufman (KTEA) achievement testing. Findings from Dr. Gollery's independent analysis:
IMPACT OF NILD EDUCATIONAL THERAPY ON STUDENT INTELLIGENCE (MEASURED BY WISC IV)
The majority of participants in NILD Educational Therapy experienced a positive growth in overall intelligence 62%:

62%

62%

34% increased 7.5 points

34%

34%

15% increased 15 points

15%

15%

13% increased more than 15 points

13%

13%
Post-test scores indicated that 73% of participating students had average to superior intelligence classification, compared to 58% at the pre-test.

73%

73%
INTELLECTUAL GROWTH  WAS DEMONSTRATED IN ALL AGES ACROSS ELEMENTARY, MIDDLE, AND HIGH SCHOOLS
18% of 8 to 10 year olds

18%

18%

5% of 11-13 year olds

5%

5%

5% of 14 -16 year olds

5%

5%
NILD EDUCATIONAL THERAPY STUDENTS SHOWED SIGNIFICANT IMPROVEMENT ACADEMICALLY
Reading: 89.85% pretest to 98.13% post test

98.13%

98.13%

Math: 93.9% pre-test to 100.77% post test

100.77%

100.77%

Written Language: 89.31% to 98.95%

98.95%

98.95%
NILD  EDUCATIONAL THERAPY PRODUCES MEANINGFUL GAIN IN INTELLIGENCE AND CORE ACADEMICS INCLUSIVELY ACROSS GENDER, SETTING, AND AGE GROUPS AROUND THE WORLD
The 8 to 10 age group showed the greatest IQ improvement
NILD EDUCATIONAL THERAPY
GRADES 2 – 12
Here at PVCA, our seven NILD Educational Therapists are trained intensively at the graduate level in the techniques specific to this program. NILD Educational Therapy is a one-on-one intervention program designed to stimulate a student's deficit areas in perception and cognition that underlie the skills needed for reading, math, oral expression and reception, and written language.  The goals of the program are to enable the student's achievement to be commensurate with his potential, as well as enable the student to become independent and successful in the regular classroom.
Prior to enrollment, educational and cognitive (WISC-IV or WJ-IV) testing must be completed to document the existence of learning weaknesses or diagnosed SLD. Based on those test results, an individualized educational therapy is implemented. Successful completion of Educational Therapy requires a minimum three year commitment on the part of students and parents alike.
"As students gain competence through systematic and intentional instruction, confidence grows and encourages the transfer of the skills learned to the classroom as well as life."
–Treatment of Childhood Disorders, 3rd Ed., Lyon, G.R., Fletcher, J.M., Fuchs, L.S., & Chhabra, V.; Principles of Instruction: Research-Based Strategies That All Teachers Should Know, Barak Rosenshine; TEN Effective Research-Based Instructional Strategies, Robert J. Marzano
SEARCH & TEACH
AGES 5 – 8
SEARCH & TEACH is a program developed by Archie A. Silva, M.D. (child psychiatrist) and Rosa A. Hagin, Ph.D. (psychologist) and the staff of the Learning Disorders Unit at New York University School of Medicine.  It is based on extensive interdisciplinary research, and used by NILD, to identify young children vulnerable to learning failure and to offer educational intervention before failure has occurred.  This program is a prescriptive approach designed to prevent problems by building those neuropsychological perceptual skills necessary for progress in reading, writing, and spelling.
IT IS "IMPERATIVE THAT CHILDREN BE PROVIDED WITH SYSTEMATIC, EXPLICIT, AND SEQUENTIAL INSTRUCTION IN READING AND WRITING FROM VERY EARLY GRADE LEVELS IN ORDER TO STOP THE VICIOUS CYCLE OF FAILURE IN READING AND WRITING." (R. MATESHA JOSHI, PHD, PROFESSOR OF LITERACY EDUCATION, ESL, ED PSY, TEXAS A&M,  2016)
SEARCH scanning in Kindergarten for all students, enables the trained Educational Therapist to identify children who are at risk for learning problems and to assess strengths and weaknesses in those skills basic to school learning. TEACH provides a range of learning activities from which the Educational Therapist can select the appropriate tasks for the individual profile of assets and deficits which the SEARCH scanning has revealed.
RX 4 DISCOVERY
GRADES 1 – 12
RX 4 READING
RX 4 MATH
RX 4 WRITING
Each of the RX 4 Discovery programs encompass a hands-on, interactive approach that is brain-based and includes evidence-based activities that hinge on Socratic questioning, group dynamics, and cognitive functions.
"…A CHILD WHO HAS DIFFICULTY LEARNING TO READ BY THE END OF FIRST GRADE MAY HAVE GREATER DIFFICULTY LEARNING THESE SKILLS LATER ON, AND THESE DIFFICULTIES CAN AFFECT NOT ONLY ACADEMIC ACHIEVEMENT BUT ALSO SOCIAL AND PERSONAL SKILLS." (SNOW, BURNS, & GRIFFEN, 1998)
RX 4 Discovery Reading – Grades 1-12
The RX 4 Reading program is a systematic and explicit program that focuses on the five essential components of reading: phonemic awareness, phonics, fluency, vocabulary and reading comprehension. This program systematically mediates students to effectively, efficiently, and fluently read and spell accurately, while also building vocabulary and reading comprehension capabilities.  Students will also learn phonetic analysis, syllabication rules and spelling-rule application.
RX 4 Discovery Math – Grades 1-12
In this dynamic intervention, foundational math concepts will be strengthened while thinking and problem-solving skills will be challenged, all within an atmosphere where math anxiety is reduced.  RX 4 Discovery Math will build and strengthen number sense, math fluency, math vocabulary, and problem-solving strategies. Students lacking a conceptual understanding of mathematics will benefit the most from this program.
IT IS "IMPERATIVE THAT CHILDREN BE PROVIDED WITH SYSTEMATIC, EXPLICIT, AND SEQUENTIAL INSTRUCTION IN READING AND WRITING FROM VERY EARLY GRADE LEVELS IN ORDER TO STOP THE VICIOUS CYCLE OF FAILURE IN READING AND WRITING." (R. MATESHA JOSHI, PHD, PROFESSOR OF LITERACY EDUCATION, ESL, ED PSY, TEXAS A&M,  2016)
RX 4 Discovery Writing – Grades 1-12
Students enrolled in the RX 4 Discovery Writing program will enrich their language and higher-level thinking skills while building and strengthening grammar, writing mechanics, semantics, syntax and composition writing skills.  Students will be challenged to apply their growing understanding of grammar to the creation of sentences, paragraphs, and compositions. In addition they will sharpen editing and proofreading skills.
STRUCTURED STUDY
GRADES 4 – 12
Structured Study is available for students requiring academic help with organizing, understanding concepts, planning and/or study skills. The goal of Structured Study is to provide academic support specific to the classroom in a small group setting. The program focuses on reviewing classroom concepts, teaching study habits and test-taking skills, and developing responsibility in the timely completion of assignments. It also provides an opportunity for students to learn accountability and self-advocacy.  Our goal is to schedule all Structured Study students during regularly scheduled study halls. Cognitive and educational testing may be required for enrollment in the Structured Study program.
CLASSROOM ACCOMMODATIONS
GRADES K – 12
PVCA provides classroom accommodations for students who have current psycho-educational testing or medical documentation. The accommodation plans are reviewed by teachers and parents annually and are available in the students' files. These will be in place only until necessary since the goal of all our programs is to foster independent learning.
DISCOVERY PROGRAM TUITION
"NILD members demonstrate an understanding of the learning process and an appreciation of the unique style of each child. They are a group that truly focuses on the whole child, touching both the hearts and minds of students, and reinforcing learning, hope, and resilience…"
-Robert Brooks, Ph.D.Faculty, Harvard Medical School Author,
"The Self-Esteem Teacher" and Co-author, "Raising Resilient Children",
October 30, 2014
DISCOVER PIONEER VALLEY CHRISTIAN ACADEMY

Pioneer Valley Christian Academy
965 Plumtree Rd. Springfield, MA 01119
P: (413) 782-8031  |  F: (413) 782-8033
admissions@pvcama.org
Pioneer Valley Christian Academy is one of New England's Private Christian Schools located in Springfield, MA. We offer students access to leading-edge opportunities for intellectual, professional, and leadership development to address the increasingly complex challenges of a global society. Pioneer Valley Christian Academy stands apart from other outstanding schools in New England by combining an exceptional education with Christian faith.
Pioneer Valley Christian Academy admits students of any race, color, and national and ethnic origin to all the rights, privileges, programs, and activities generally accorded or made available to students at the academy. The academy does not discriminate on the basis of race, color, or national and ethnic origin in administration of its educational policies, admissions policies, scholarship and financial aid, athletics, and other school-administered programs.