PARENT VOLUNTEER ORGANIZATION
The Pioneer Valley Christian Academy Parent Volunteer Organization (PVO) is a volunteer organization consisting of parents who intend to be the light of Christ through servant leadership.  The PVO will act as the link between volunteers and the service opportunities at Pioneer Valley Christian Academy.  The PVO will function as the central hub for volunteer inquiries and volunteer staffing.  As we serve, we desire to enhance our children's educational experience, support our teachers, staff and administration, and build a strong sense of community at PVCA. 
Melissa Horn
Christina Mastroianni
Stacy Rosen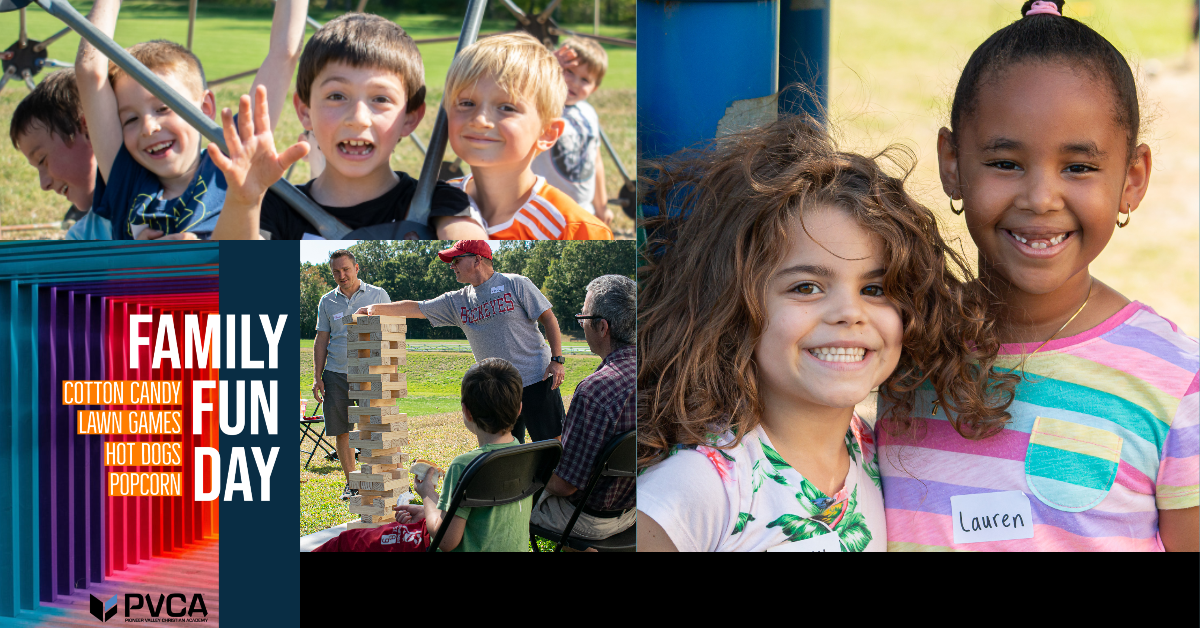 PVCA Family Fun Day is an event held at the beginning of the school year to reunite families and classmates, but also to welcome new families that have joined the Academy. 
Due to the COVID-19 Pandemic, Family Day has been cancelled this year.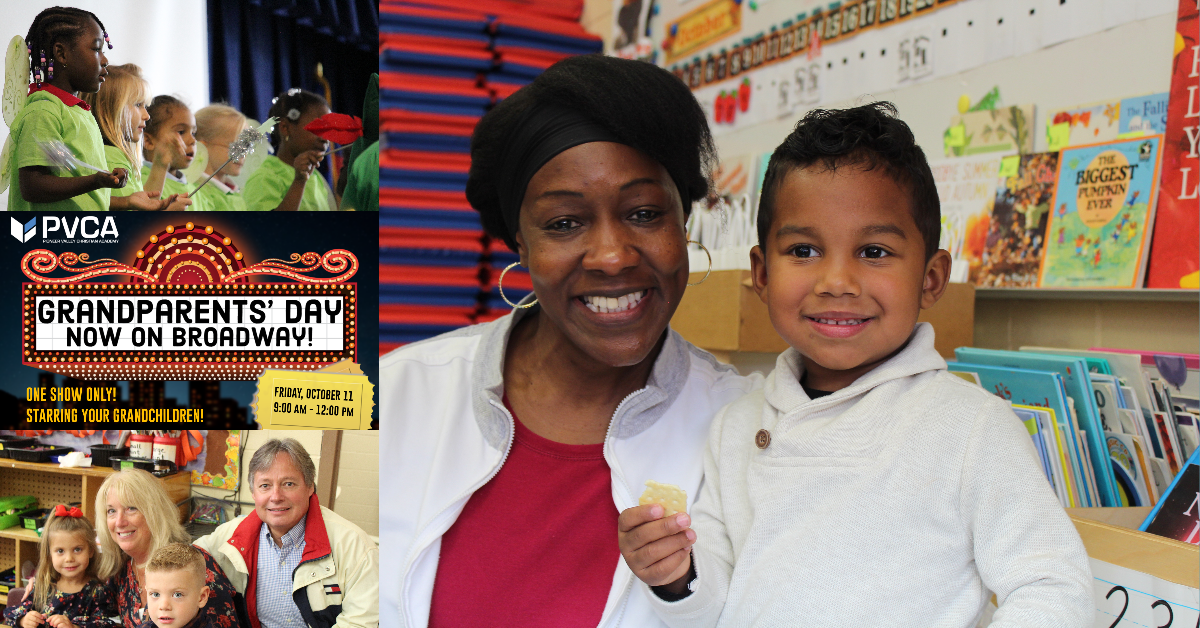 Grandparents' Day is an annual PVCA event dedicated to honoring grandparents. The day consists of a presentation from the Headmaster, classroom visits, and an all school musical program.
Due to the COVID-19 Pandemic, Grandparents' Day may be cancelled, postponed, or virtually presented.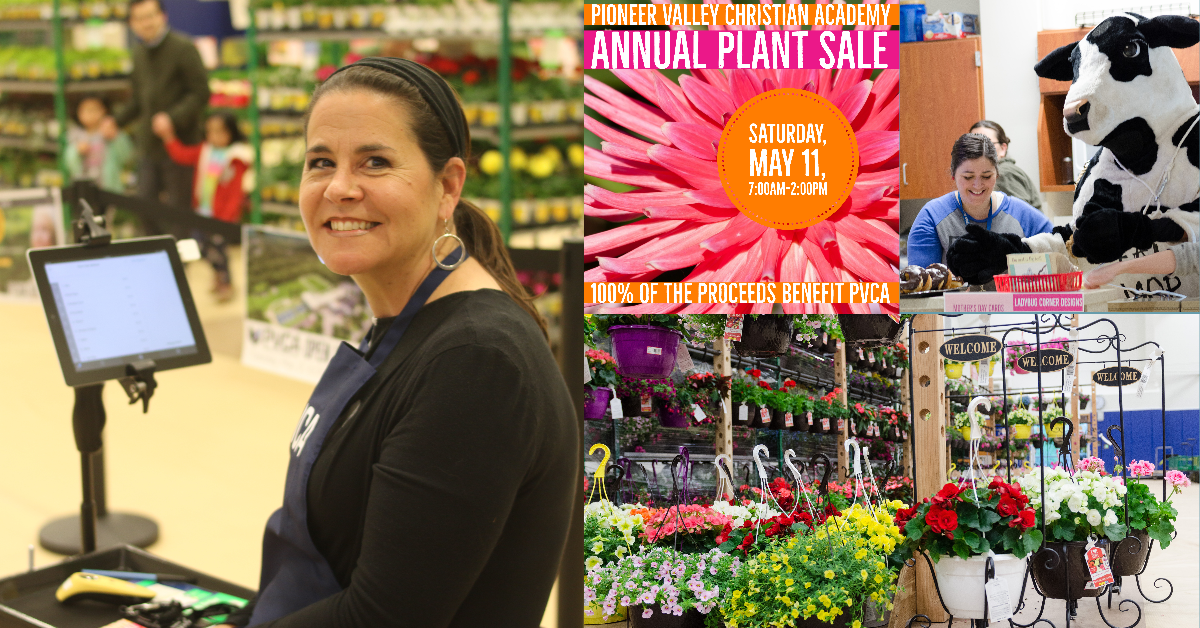 The annual PVCA Plant Sale is the Academy's largest fund raiser with a variety of over 10,000+ plants: annuals, perennials, vegetables and herbs, hanging plants, etc. In addition, customers may purchase Mrs. Murphy's Donuts and Chick-fil-A at their leisure.
ORGANIZE
The energy and talents of our parents and volunteers to run programs and schedule special events to enhance student education and enrich student life. 
RECOGNIZE
Support, and bless our teachers, staff, and administration.
PROMOTE
School spirit and community amongst Pioneer Valley Christian Academy families, teachers, administration, staff, and the board of directors.
RAISE FUNDS
To provide additional equipment, services, scholarships, and special programs.
Teacher Appreciation Week Committee
The PVO desires to show our support of and honor the teachers and staff during national teacher appreciation week in May. We are looking for two or three volunteers who are willing to take on this week-long event. Committee volunteers will be asked to come with up with ideas to bless the teachers, purchase the needed decorations and gifts, and set up/distribute those items each day that week. The PVO will provide the funds for the decorations and gifts and can also provide guidance and examples of what has been done in the past.
Thankful Thursday Coordinator
The Thankful Thursday Coordinator is responsible for planning and overseeing five staff lunches per school year that feed fifty to sixty staff members at each luncheon. The coordinator selects the menu for each lunch, creates an electronic sign up sheet for food donations, recruits volunteers for lunch set up and clean up, and manages the preparation, serving and replenishment of food items throughout the day of the lunch. Any volunteers interested in the is position will be trained by the PVO co-chairs and the PVO co-chairs will continue working alongside the new Thankful Thursday Coordinator as needed.
Hospitality Team Leaders
The PVO is looking for volunteers to take over the hospitality needs (decoration, food and beverage preparation and serving, etc.) for one (or more) of the following school events:
• Preschool Christmas and Spring Concerts (2-3 hours on two separate evenings) – TBD
• NJHS and NHS Induction (2-3 hours on two separate evenings) – TBD
• Kindergarten Passport (4-5 hours on two separate days) – TBD
All supplies and food will be provided by the school or PVO. New volunteers will be trained by other PVO volunteers who have previously run the events.
Box Tops Coordinator
The Box Tops Coordinator is responsible for encouraging family participation and helping be the go-to resource for program support and questions.  In the past, the coordinator would count, bundle, and mail the clippings, and while clippings will still be accepted, the new mobile app will eliminate all that extra work. 

Pioneer Valley Christian Academy
965 Plumtree Rd. Springfield, MA 01119
P: (413) 782-8031  |  F: (413) 782-8033
admissions@pvcama.org
Pioneer Valley Christian Academy is one of New England's Private Christian Schools located in Springfield, MA. We offer students access to leading-edge opportunities for intellectual, professional, and leadership development to address the increasingly complex challenges of a global society. Pioneer Valley Christian Academy stands apart from other outstanding schools in New England by combining an exceptional education with Christian faith.
Pioneer Valley Christian Academy admits students of any race, color, and national and ethnic origin to all the rights, privileges, programs, and activities generally accorded or made available to students at the academy. The academy does not discriminate on the basis of race, color, or national and ethnic origin in administration of its educational policies, admissions policies, scholarship and financial aid, athletics, and other school-administered programs.