Announcing Our Next Head of School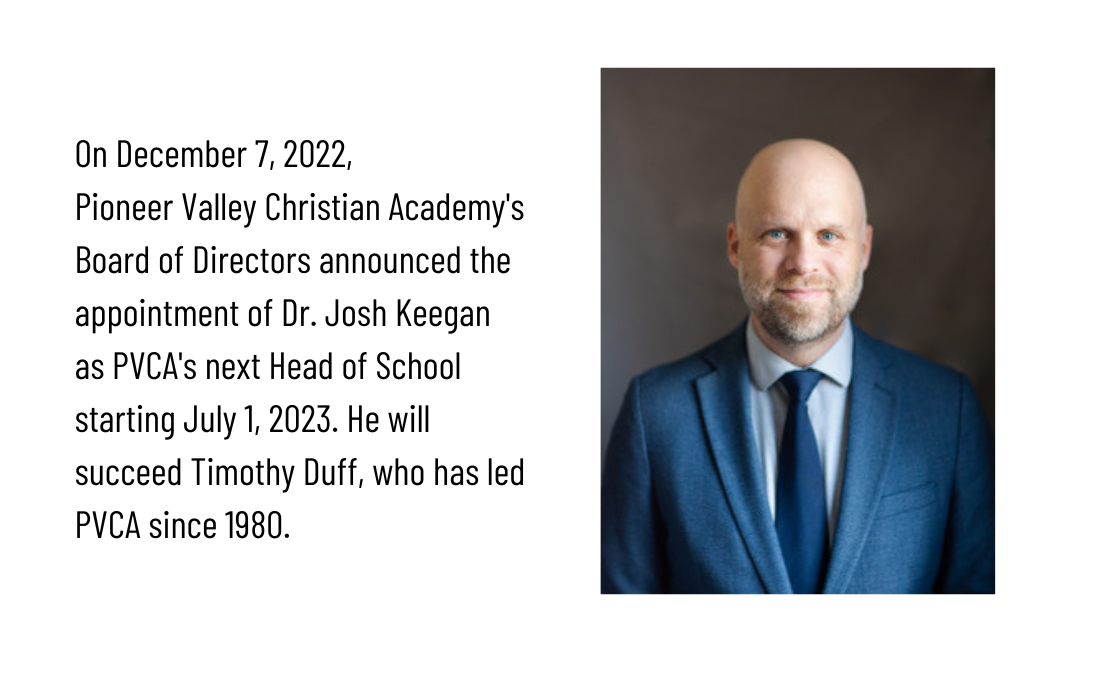 On December 7, 2022, Pioneer Valley Christian Academy's Board of Directors announced the appointment of Dr. Josh Keegan as PVCA's next Head of School starting July 1, 2023. He will succeed Timothy Duff, who has led PVCA since 1980.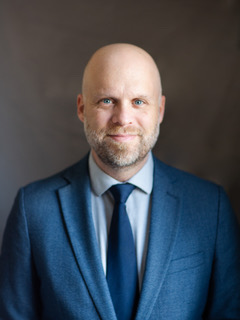 Please continue to scroll down to view a Letter From The PVCA Board of Directors and Letters From Dr. Josh Keegan to PVCA Families, PVCA Students, and PVCA Faculty and Staff. Thank you.
A LETTER FROM THE BOARD OF THE DIRECTORS
Dear PVCA Family,
It is with great pleasure that the Pioneer Valley Christian Academy Board of Directors welcomes Dr. Josh Keegan as our next Head of School, effective July 1, 2023.  Dr. Keegan was chosen from an extensive list of candidates after a very thorough process led by our Search Committee and consultants from JobfitMatters. He is passionate about Christian education, having 20 years of experience in teaching, administration, and organizational/educational leadership, and is excited to build upon the 43 years of Tim Duff's inspiring headship.
For the last 16 years, Dr. Keegan, along with his wife Christine and their six children, has been serving with LifePlus Worldwide, a consortium of seven Christian international schools located in China and the United Arab Emirates.  He began his international tenure teaching Social Studies and serving as the department head, while coaching soccer and basketball. Dr. Keegan's supervisor recognized his administrative skills and asked him to step into a secondary principal role where, for 5 years, he oversaw the middle and high school programs while supporting and supervising more than 40 faculty and staff.  He then became the Head of School, leading 350 students and over 100 faculty and staff members.  In 2019, Dr. Keegan joined the executive leadership team for LifePlus Worldwide and became the Superintendent of all seven schools, successfully leading almost 2,500 students and 800 employees.
Dr. Keegan earned a Doctorate of Education in Organizational Leadership from Northeastern University, a Master of Education from Indiana Wesleyan University, and Bachelor of Science degrees in Secondary Education and Biblical Studies, both from Cairn University.  Having spent his childhood in New Hampshire, coming to Springfield will be something of a New England homecoming for Dr. Keegan.
In selecting Dr. Keegan as our next Head of School, we are impressed by his desire to further PVCA's mission of pursuing excellence through education that is rooted in Biblical truth and the knowledge of Christ. The Search Committee unanimously  recommended him for consideration by the Board of Directors who subsequently voted unanimously to extend an invitation to become our next Head of School.
The Board of Directors would like to express our appreciation to the Search Committee, whose commitment of hundreds of hours over the past year, development of the opportunity profile, and prayerful dedication to a thorough vetting and interview process resulted in the selection of Dr. Keegan.
As the search process officially concludes, the important work remains of ensuring a smooth leadership transition.  We look forward to warmly welcoming the Keegan family into the PVCA community as we look to carry on the work of Pioneer Valley Christian Academy.
In His Service,
Pioneer Valley Christian Academy Board of Directors
Marvin Hale, Board Chair
Ryan Horn, Vice-chair, Search Committee Chair
Richard Pinkos, Treasurer
Robert Thoelen, Secretary
Rich Connor
Roger Dager
Deloris Drakes
Kolu Sharpe
Norma Villanueva
A Letter From Dr. Josh Keegan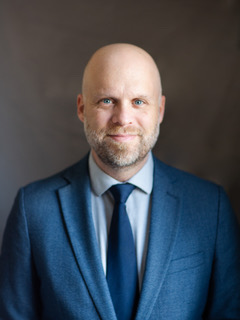 Dear PVCA Family,
My name is Josh Keegan and I am deeply honored and excited to serve as the next Head of School at Pioneer Valley Christian Academy. PVCA is a school with a rich history of Christian education and faithful leadership focused on serving the needs of its students and families. I am thrilled to continue along this path and to partner with you in raising up the next generation of students to use their gifts and abilities in service to the surrounding community, as a reflection of the goodness and love of God.
I am coming to PVCA after serving for many years in Christian education, working for an international schools organization where I have been a teacher, a secondary principal, a Head of School, and a Superintendent. I hope to leverage the experiencesI have gained in this context to be a blessing to the PVCA community. I will do my best to serve with energy and wisdom, always with consideration for what is in the best interest of your child.
I consider it an honor and a privilege to serve in educational leadership. To be a part of a thriving learning community is an experience like no other. My hope and prayer is that we will share a common vision and understanding for how to best prepare our students to meet the challenges they will face in a rapidly changing world, to the glory of God.
I grew up in New Hampshire, not too far from Springfield, so coming back to New England feels a little bit like coming home. I will be joined by my wife of almost 20 years, Christine, and our six children (Ryley – 18, Ari – 16, Sadie – 14, Quinn – 10, Margot – 5, and Zoë – 1), four of whom will be students at PVCA. Everyone is excited about making our new home in Massachusetts.
Lastly, I want to extend my thanks to the PVCA Head of School Search Committee under the direction of Mr. Ryan Horn. They were more than flexible in accommodating my international location and schedule and were gracious in hosting my son and I during our recent trip to Springfield. Everyone we met and interacted with was incredibly gracious to us, only strengthening our desire to join the team. We look forward to meeting you in Springfield in the near future!
Sincerely,
Josh Keegan, Ed.D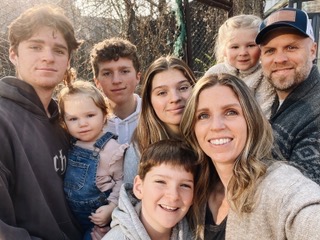 Letter to Students
Dear PVCA students,
My name is Dr. Josh Keegan and I am honored to be the next Head of School at Pioneer Valley Christian Academy. PVCA is a great school with a strong reputation for wonderful students and a loving staff and my family and I are excited to join the great community you have there.
I wanted to write a short letter to say hello and to tell you a little bit about myself and my family…
•
I grew up in southern New Hampshire not too far from Springfield, and I am a life-long Boston Sports fan. When I wasn't living in the USA, I was also growing up in Australia, my other passport country.
•
When I was a young student, my father was the Head of School at a Christian school in New Hampshire, much like PVCA, and I loved growing up in a Christian school environment.
•
My wife Christine and I met while at university in Philadelphia. In June of 2023 we will have been married for twenty years – it's been awesome! Mrs. Keegan grew up in the Chicago area but thinks Massachusetts will be an even better place to live. She loves the change of seasons and is excited to see the changing color of leaves in Autumn.
•
We have six children – Ryley (18), Ari (16), Sadie (14), Quinn (10), Margot (5), and Zoë (1). Ryley will be heading off to university next year, but everyone else will be joining the PVCA community. Our kids love school, love to participate in all things school related, and can't wait to make their home in Springfield.
•
Since 2007, we have been living and working in China. I work as a Superintendent of an international school system and all of the kids, except Zoë, go to an international school. The students at an international school come from all over the world but everyone speaks English and the classes are very similar to what you take at PVCA.
•
When we're not at school we love to travel, we love camping and hiking, and we enjoy athletics. We have been watching a lot of World Cup soccer recently.
I consider it a blessing and a privilege to be able to work in education. I love seeing students and teachers grow and learn and become the people God created them to be. I love seeing schools that pursue excellence and practice grace and humility as important virtues. My life verse comes from Colossians 3:17 which says, "And whatever you do, whether in word or deed, do it all in the name of the Lord Jesus, giving thanks to God the Father through him." I look forward to seeing you in Springfield soon!
Sincerely,
Josh Keegan, Ed.D
Letter to Faculty and Staff
Dear PVCA Faculty & Staff,
My name is Josh Keegan and I am thrilled to be given the opportunity to serve Pioneer Valley Christian Academy as its next Head of School. I know this is an important role with big shoes to fill and I am honored to take up the challenge. I'm grateful to Mr. Timothy Duff for the legacy of strong and faithful leadership that he has provided PVCA with for so many years. I will do my best to serve with the same humility and heart for the things of God that has marked his tenure.
For the last sixteen years my family and I have been living and serving in China, involved in k-12 international education. I have been a teacher, a divisional principal, a Head of School, and a Superintendent. I have coached sports, graded tests and papers, chaperoned school trips and activities, mopped floors and stacked chairs. I have served parents, students and teachers to the best of my ability. These are the things I look forward to doing at PVCA as together with you we continue to serve PVCA students and families as an outpouring and reflection of God's goodness and love. I believe that God has blessed PVCA with a rich history and a story marked by His faithfulness and provisionand that we will continue to be a blessing to the city of Springfield as we continue to honor God in all that we do.
I believe that Christian schools exist to shape and form the hearts of students to love God and to follow His ways. If we do our job well, then Christ is lifted up and our students are filled with a deep sense of gratitude and hope, using their gifts and abilities to serve the communities that God has called them to. I'm excited to join with a community of staff and teachers whose goal and aspiration is that Christ be at the center of all that we do and accomplish. It is a work full of purpose and meaning and I cannot wait to partner in it with you.
My family are equally excited to join the PVCA community. My wife Christine and our six children are ready to return to the United States and make our home in Massachussetts. We send you greetings from Tianjin, China and look forward to our future arrival in Springfield.
"And whatever you do, whether in word or deed, do it all in the name of the Lord Jesus, giving thanks to God the Father through him."
​​​​​​​​~ Colossians 3:17
Sincerely,  
Josh Keegan, Ed.D