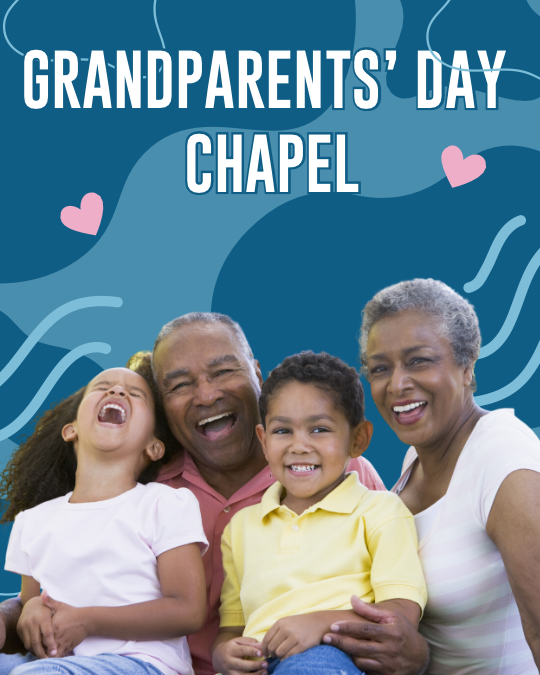 GRANDPARENTS DAY CHAPEL
FRIDAY, OCTOBER 6, 10:30AM
Pioneer Valley Christian Academy will host a Grandparents' Day Chapel on Friday, October 6. Doors will open at 10:30AM. Refreshments will be served from 10:30-11:00AM followed by a chapel honoring grandparents. The chapel will consist of student-led music, student presentations, and a message from Brad Evans. School will be dismissed early at 12:15PM for ALL students. Early dismissal will allow visiting grandparents or special friends to spend the remainder of the afternoon with their PVCA grandchildren or special friends.
NOTE: Please inform grandparents of this special chapel date. Invitations will not be sent out for this event. Thank you.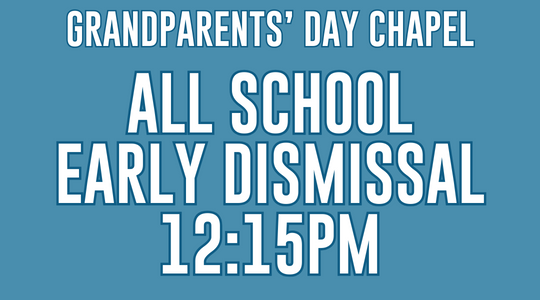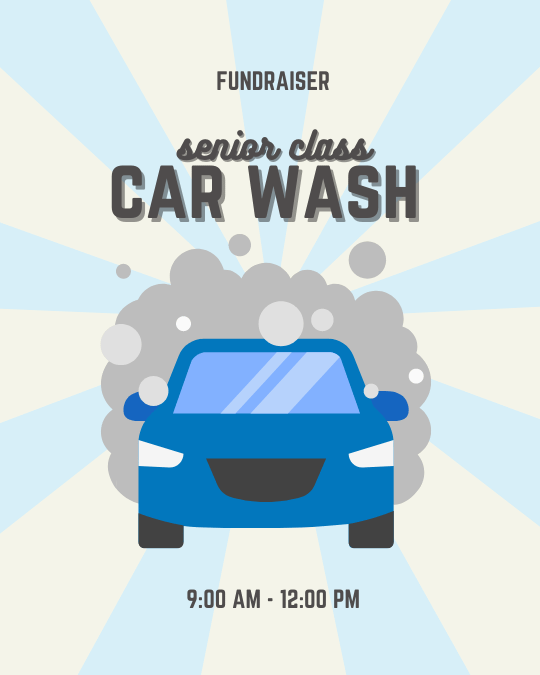 Car Wash
Support the PVCA Senior Class!
Saturday, September 9
9:00AM-12:00PM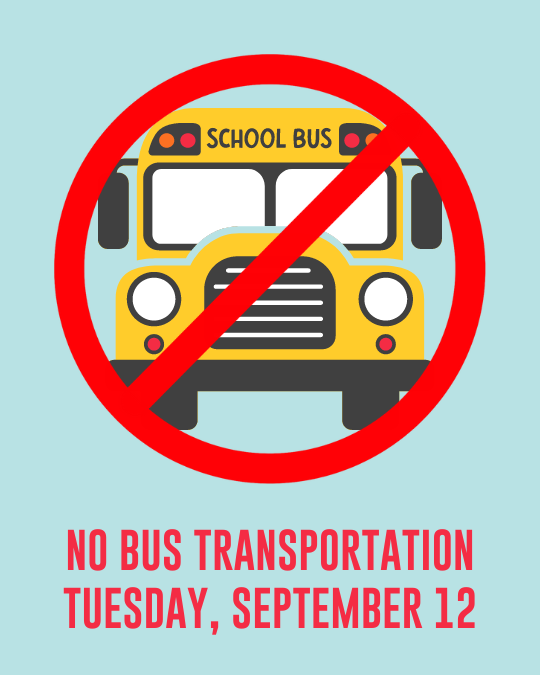 ATTENTION BUS STUDENTS
No Bus Transportation
Tuesday, September 12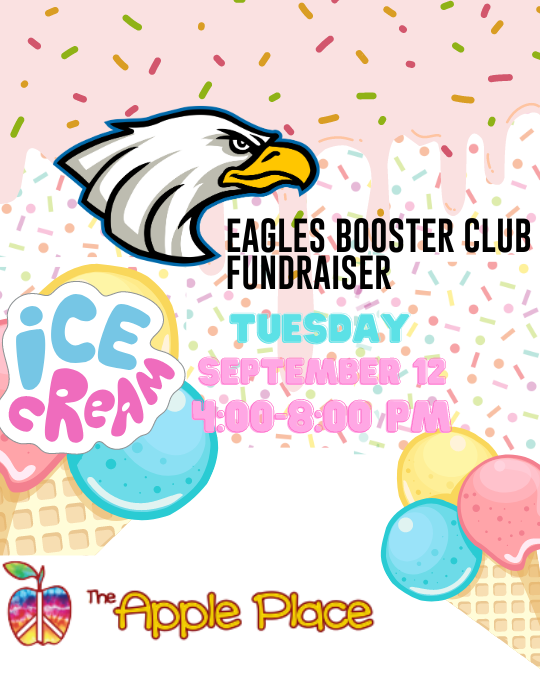 Booster Club Fundraiser
The Apple Place
Tuesday, September 12
4:00-8:00PM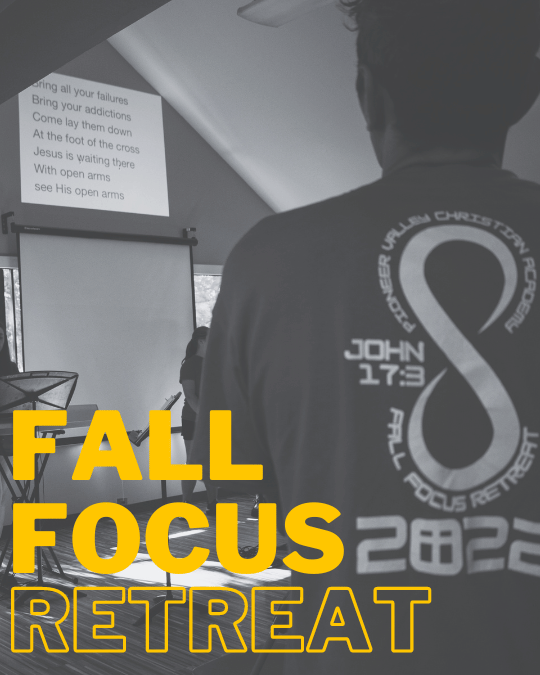 Fall Focus Retreat
Grades 9 – 12
September 13-15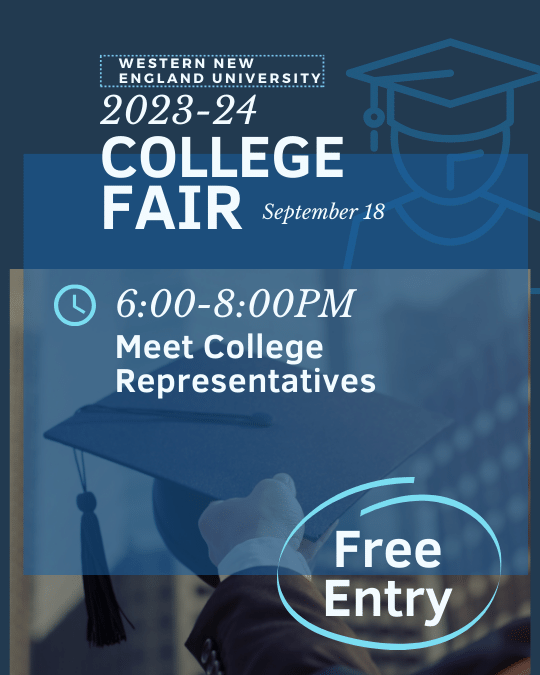 NEACAC College Fair
@Western New England University
Monday, September 18
6:00-8:00PM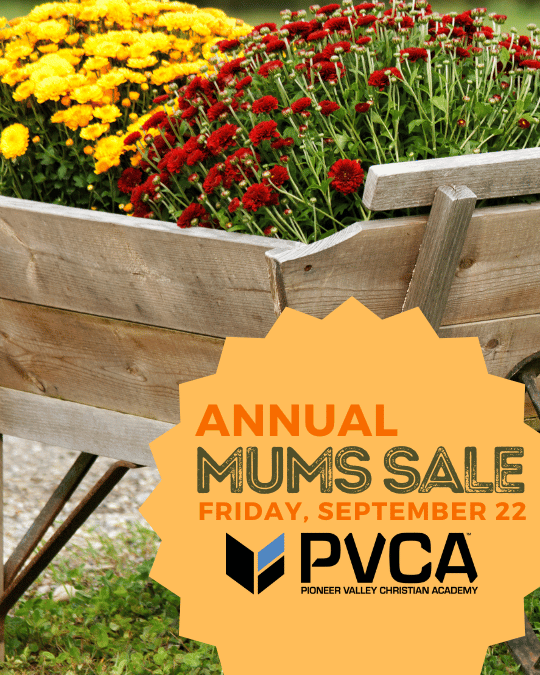 Mums Sale
PVO Fundraiser
Friday, September 22
2:00-5:00PM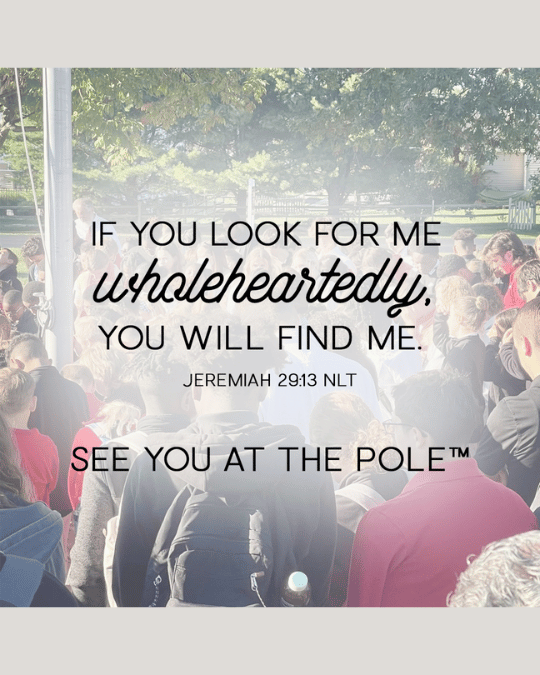 See You At The Pole
Upper School Students,
Parents, and Faculty Welcome
Wednesday, September 27
7:20-7:45 AM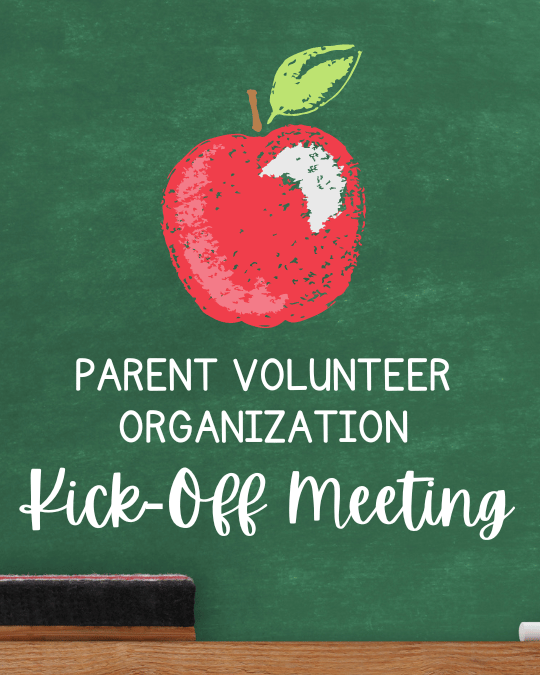 Parent Volunteers Wanted!
PVO Kick-Off Meetings
Wednesday, September 27
8:00AM/6:30PM

Upper school students, students in grades 6-12, are required to fill out the following forms:
The Code of Conduct

The Massachusetts Anti-Hazing Law

The Network/Computer Agreement

Retreat Form (High School Fall Focus, Middle School Retreat)
Students must fill out all forms before Tuesday, September 5. Click on the button below to access and submit forms.
Questions? Email Principal Edward Campolongo, ecampolongo@pvcama.org.
SAVE THE DATE
PVO Donut Morning for Parents!
Friday, September 29
7:30-9:00AM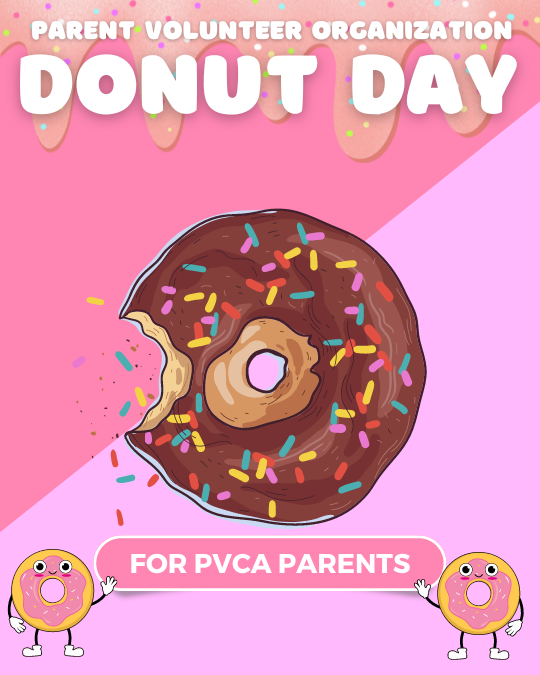 HAVE YOU SIGNED UP?
Check for an email from SchoolInfoApp

Create an account/Download the App