VOLUNTEERS ARE NEEDED FOR THE 2ND ANNUAL PVCA CHRISTMAS SHOP!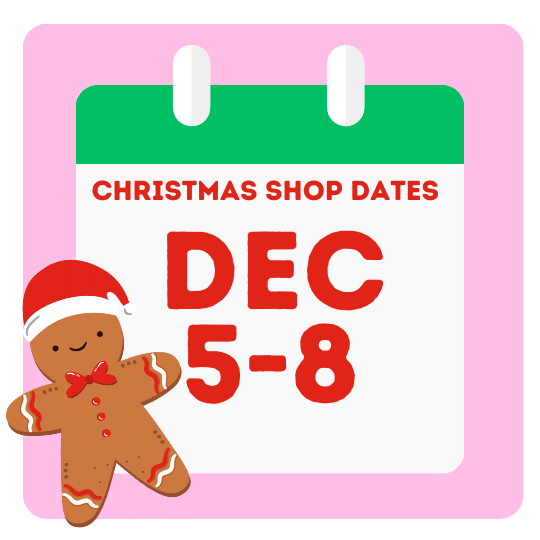 We need volunteers and donations! Please review the slots below to see what is needed before the Shop opens and during Shop week. Want to help but don't see a time that works for you? Text Melissa Horn at 413.218.4745 to discuss. 
The Christmas Shop
will be held
 

December 5th-8th.
This year

ALL students

will be
provided an opportunity to shop. 
Kindergarten A, Kindergarten B, 1st Grade, 3rd Grade, and 5th Grade will shop on December 5th during their school day.
2nd Grade A, 2nd Grade B, and 4th Grade will shop December 7th during their school day.
Preschool students may shop with their parents on December 6th & 7th after both the half-day dismissal and full-day dismissal.
Upper school students (Grades 6-12) may shop during their lunch and study hall periods on December 6th & 8th.
Anyone absent on their day will be given time at the shop upon their return to school.
The Christmas Shop will be restocked throughout the week giving everyone a similar experience.
Flyers and announcements with more details will be sent out in a few weeks.