Turning On App Notifications
STEP ONE
Click on the hamburger menu in the upper right corner of the app.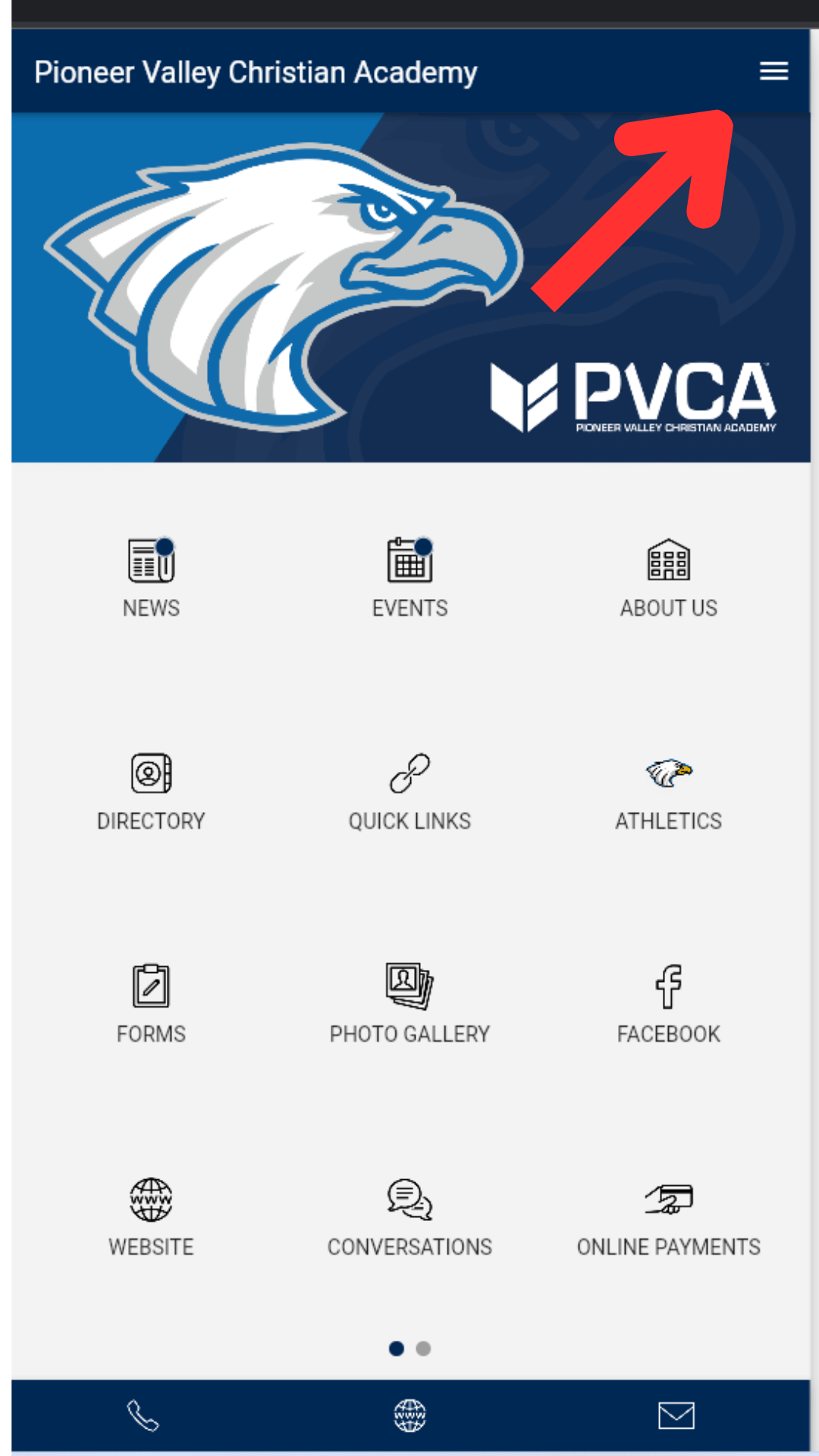 STEP TWO
Click on Personal Settings.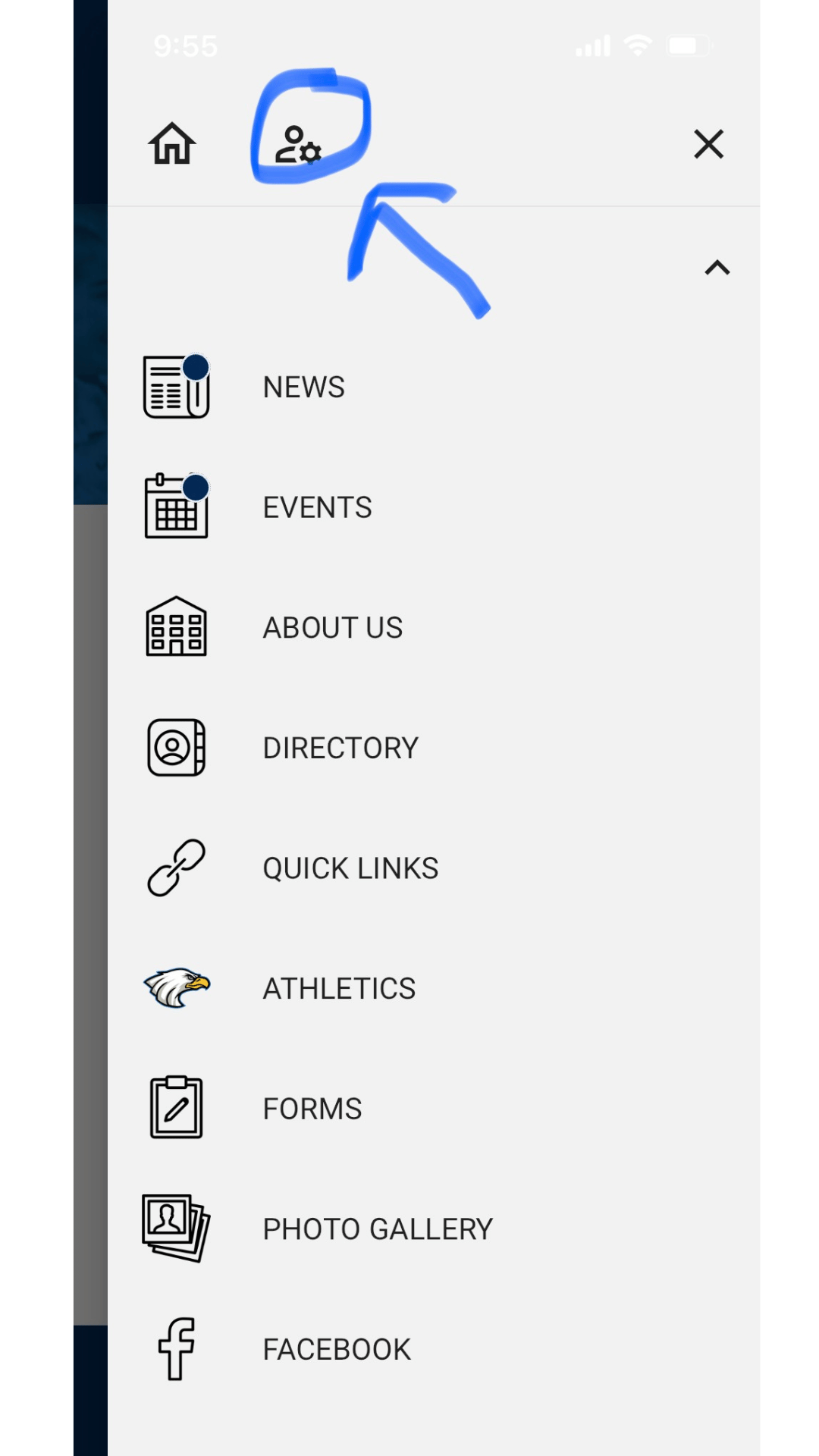 STEP THREE
To stay informed, turn on all notifications. Individual teachers/classrooms will appear on the bottom half of the screen**. Parents and Students must "OPT-IN" to a specific teacher, club, or group to be notified.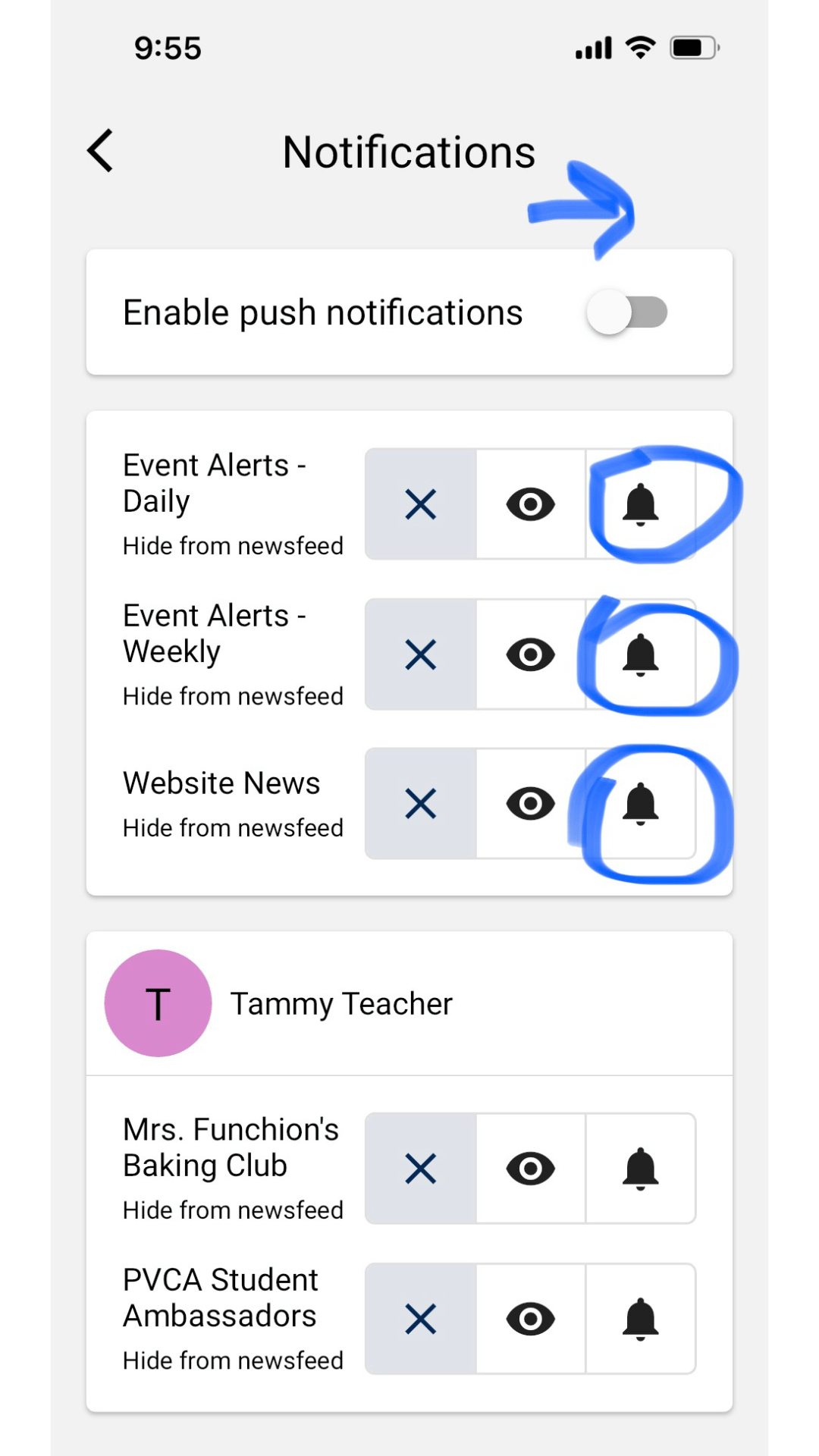 The Pioneer Valley Christian app can be used on your phone, iPad/tablet, or desktop. To access the app via the desktop, click on the button below.