PLEASE SCROLL DOWN TO VIEW PVCA VARSITY BASKETBALL
AND CYO GAME CANCELLATIONS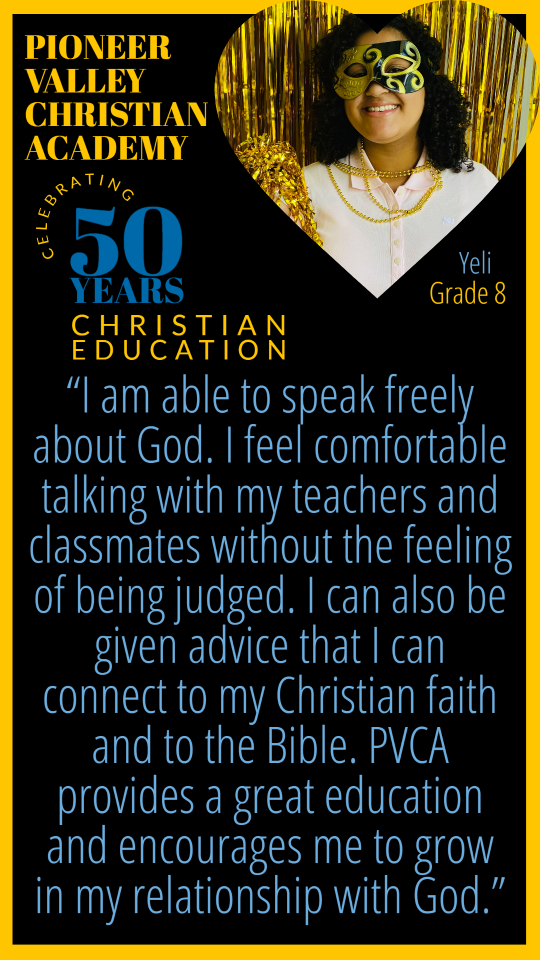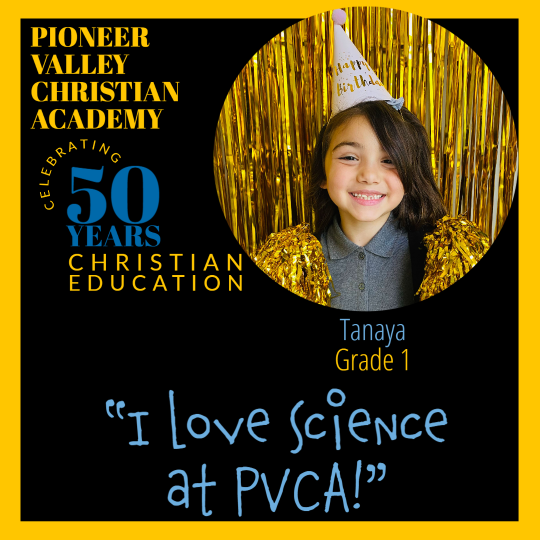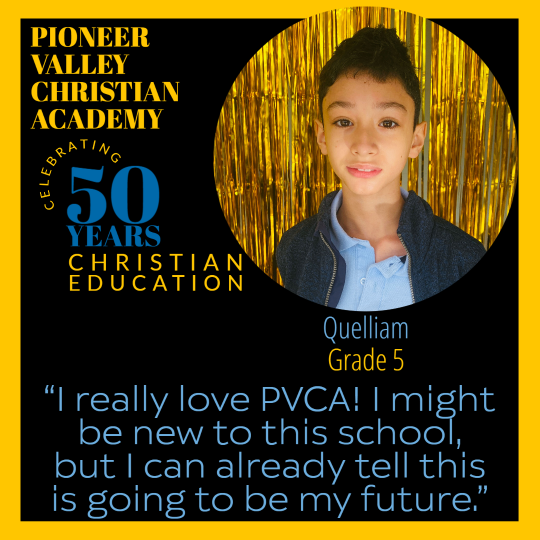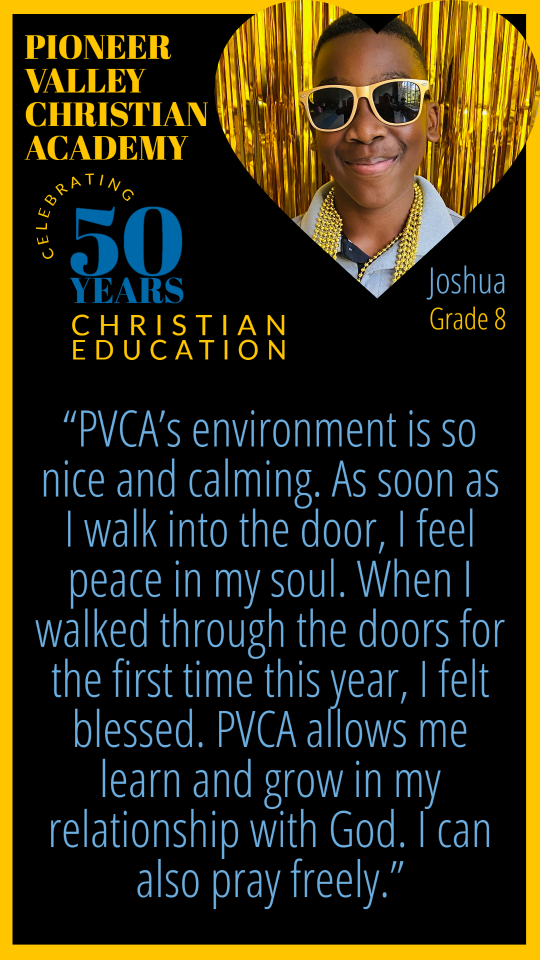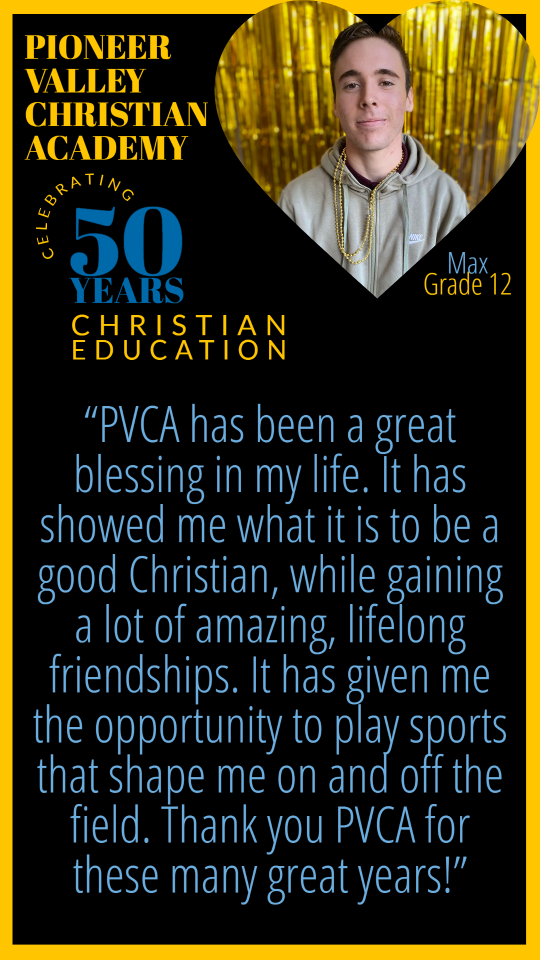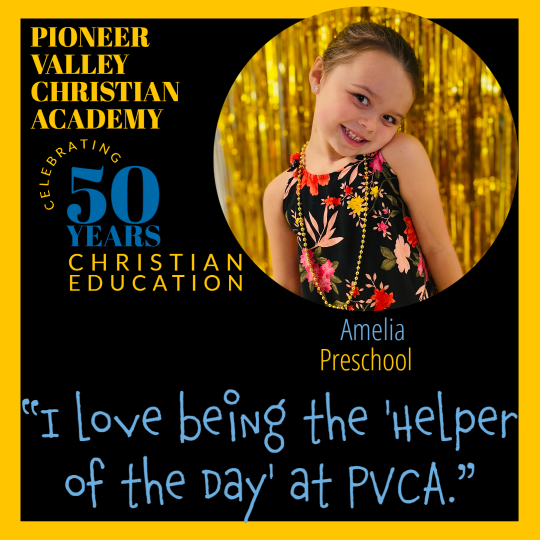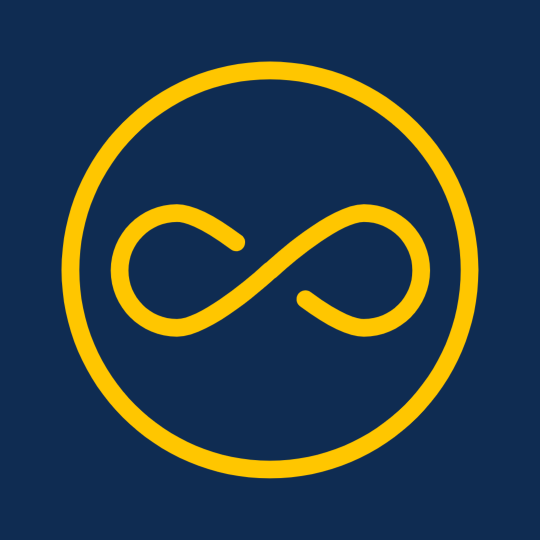 With perpetual enrollment, 
students are automatically re-enrolled for the upcoming school year.  However, it is crucial that you inform us of your intentions so plans can be made to hire additional staff and manage new student wait lists.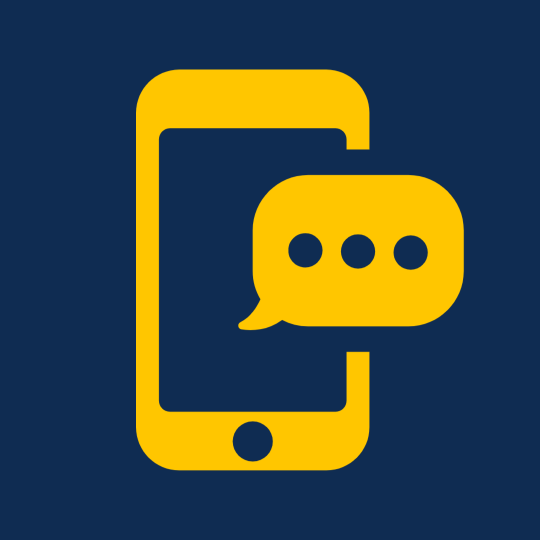 TEXT "1" RETURNING, "2" NOT RETURNING, OR "3" UNDECIDED
You will be receiving an automated phone call or text message which will require that you to respond with a "1" for RETURNING, a "2" for NOT RETURNING, or a "3" for UNDECIDED. The information will be used to determine classroom capacities and staffing.  If you have any questions, please contact the business office (413) 782-8031.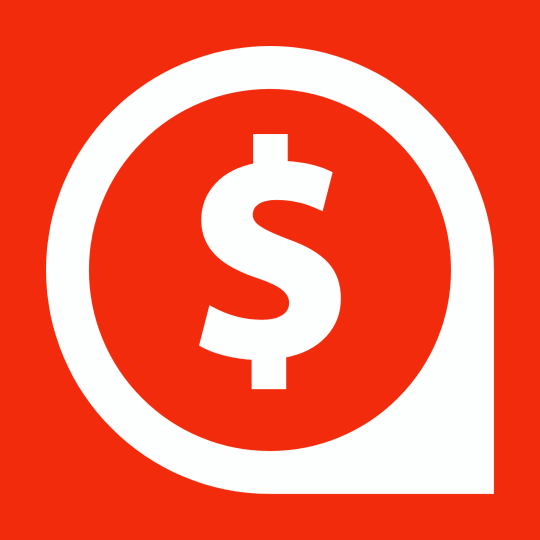 If your student is not planning to return to PVCA next year, you must notify the school in writing or by emailing our Business Manager, Jeffrey Lansner, at jlansner@pvcama.org on or before March 31 to avoid early withdrawal penalties.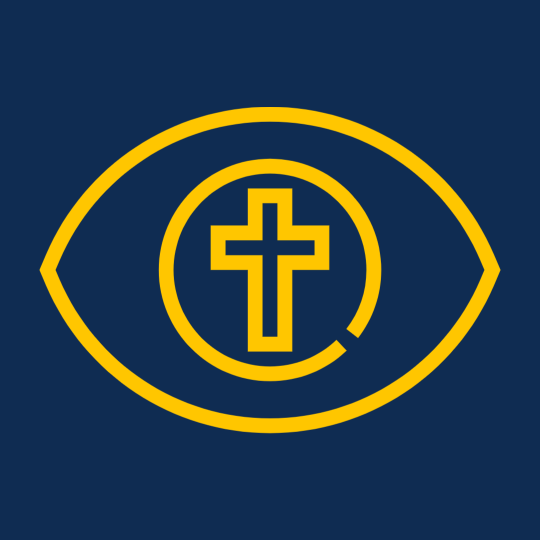 As I reflect on this year and look forward to the 2022-23 school year, I am overwhelmed by God's faithfulness to PVCA.  God's word instructs us to PRAISE Him, especially when times become difficult.  COVID can complicate operating a school, but we are reminded in 

I Thessalonians 5:16-18 to "r
ejoice 
ALWAYS
, pray 
CONTINUALLY
, give 
THANKS
 in 
ALL
 circumstances; for this is God's will for you in Christ Jesus."  
We look forward to another great year educating your children from a Biblical worldview.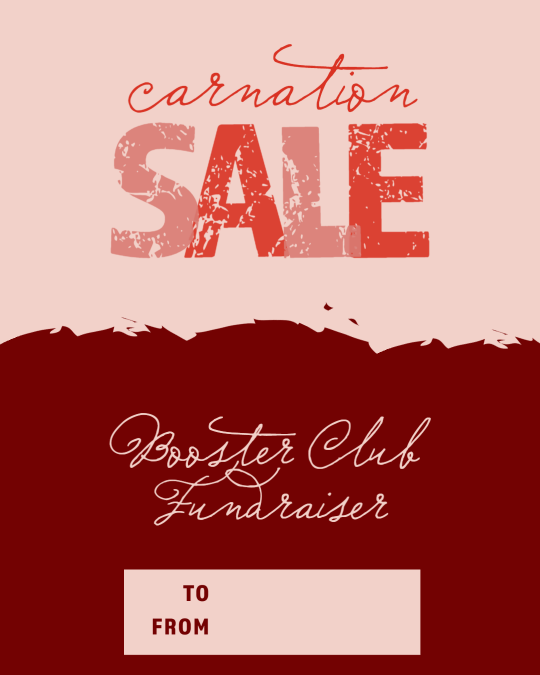 BOOSTER CLUB FUNDRAISER
VALENTINE'S DAY CARNATIONS
JANUARY 31-FEBRUARY 4
The PVCA Booster Club will be selling Flower Grams for Valentine's Day. Flyers will be sent home on Monday, January 24.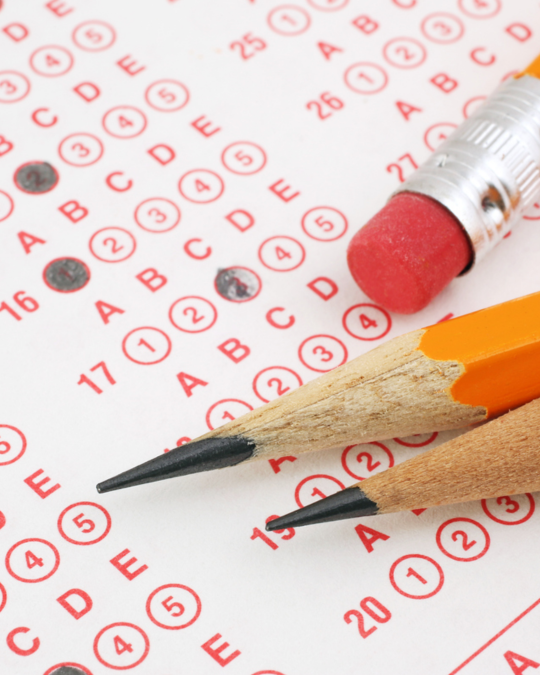 ASVAB TESTING-GRADE 11
FRIDAY, FEBRUARY 4
8:00-11:00 AM
Pioneer Valley Christian Academy students in grade eleven take the ASVAB test on Friday, February 4. The Armed Services Vocational Aptitude Battery measures a student's knowledge and ability in ten different areas.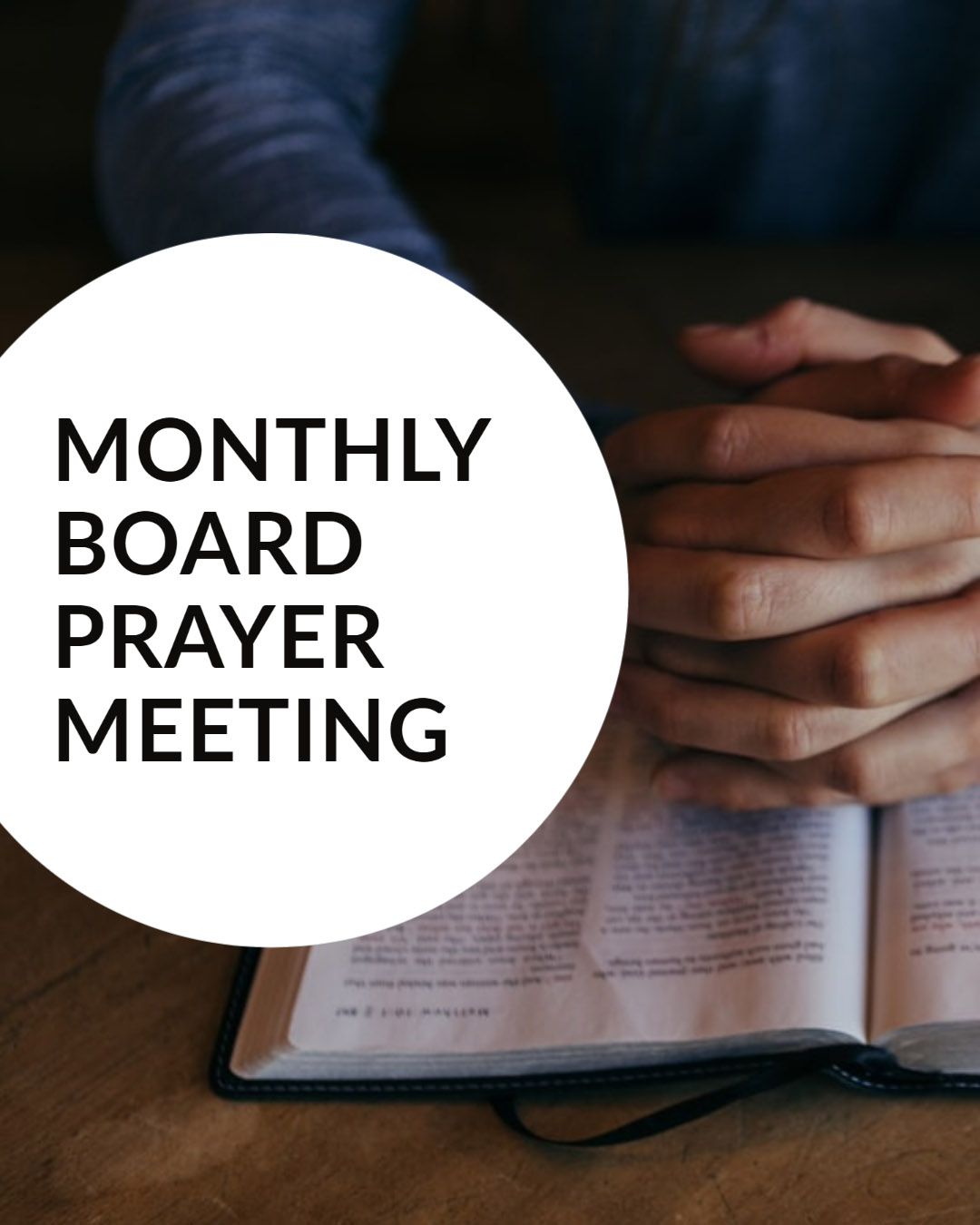 BOARD PRAYER MEETING
SATURDAY, FEBRUARY 5
8:00 AM
Members of the Pioneer Valley Christian Academy community are welcome to join the Board of Directors for a virtual monthly prayer meeting the first Saturday of each month beginning at 8:00 AM. To sign up for the prayer meeting, email PVCA Board Member, Mr. Robert Thoelen at thoelenr@gmail.com.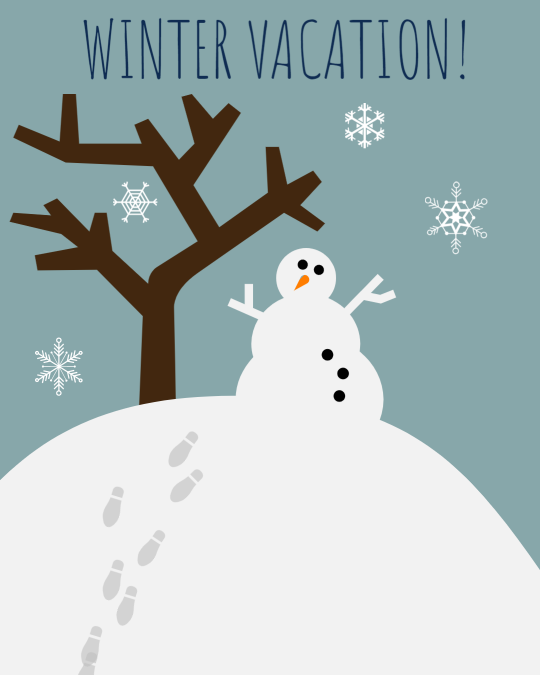 WINTER BREAK
MONDAY, FEBRUARY 21-
FRIDAY, FEBRUARY 25
Pioneer Valley Christian Academy will be closed for winter break beginning Monday, February 21, through Friday, February 25. School will resume Monday, February 28, 7:45 AM.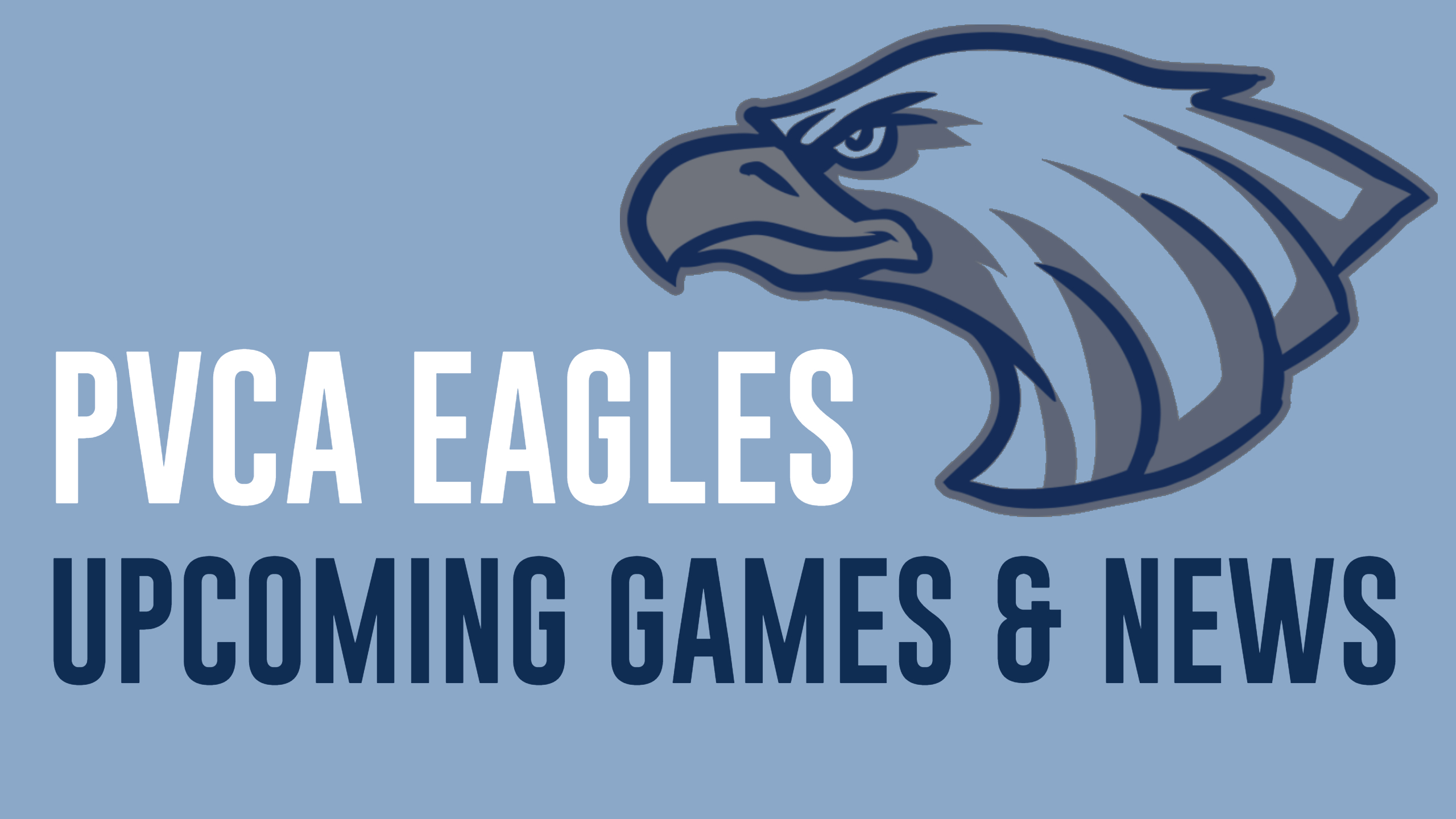 THE VARSITY GIRLS' BASKETBALL GAME ORGINALLY SCHEDULED FOR THIS EVENING, FRIDAY, JANUARY 28, HAS BEEN POSTPONED (DATE&TIME TBD)
ALL CYO GAMES HAVE BEEN CANCELEED FOR SATURDAY, JANUARY 29.
FRIDAY CYO GAMES ARE STILL ON AS SCHEDULED.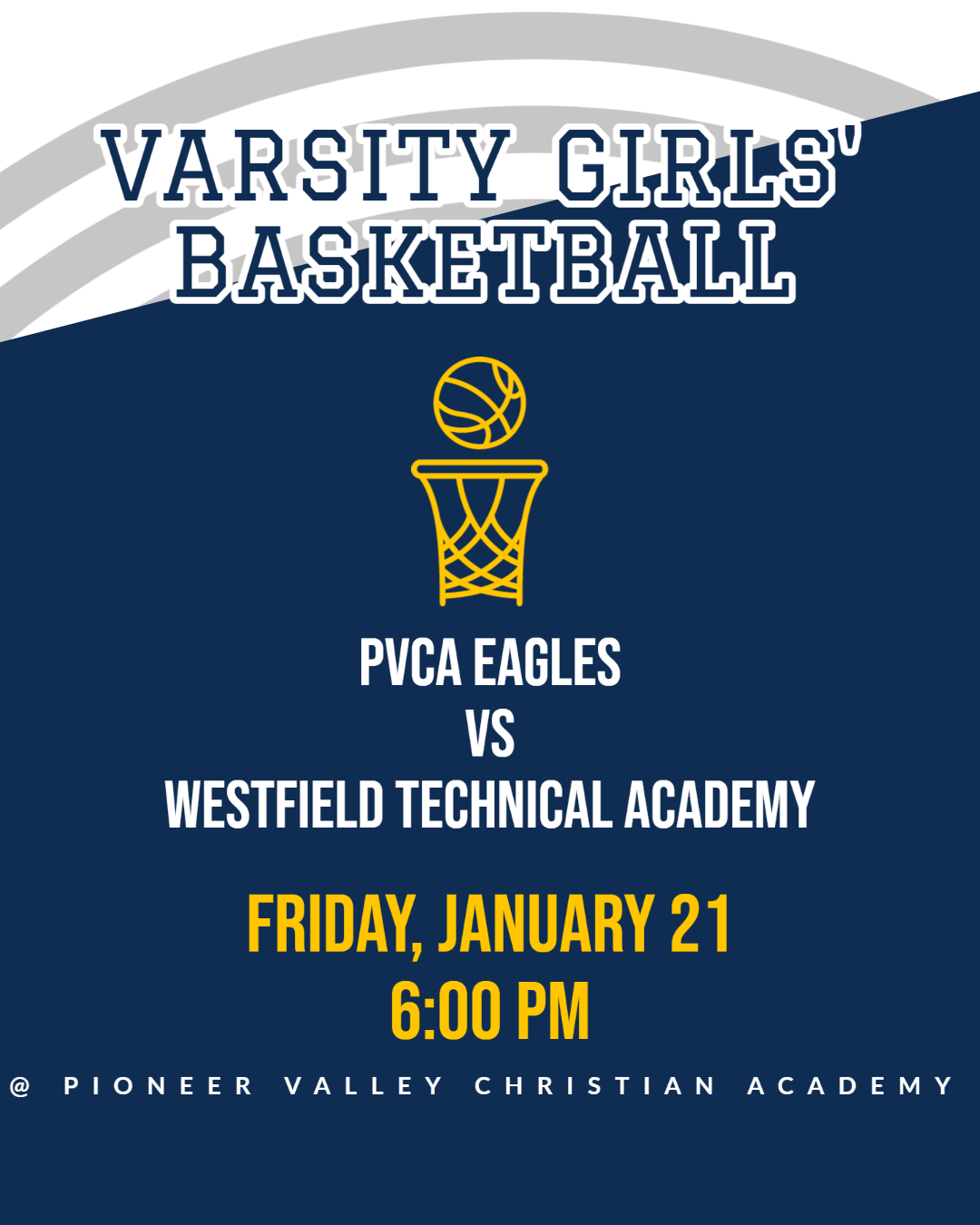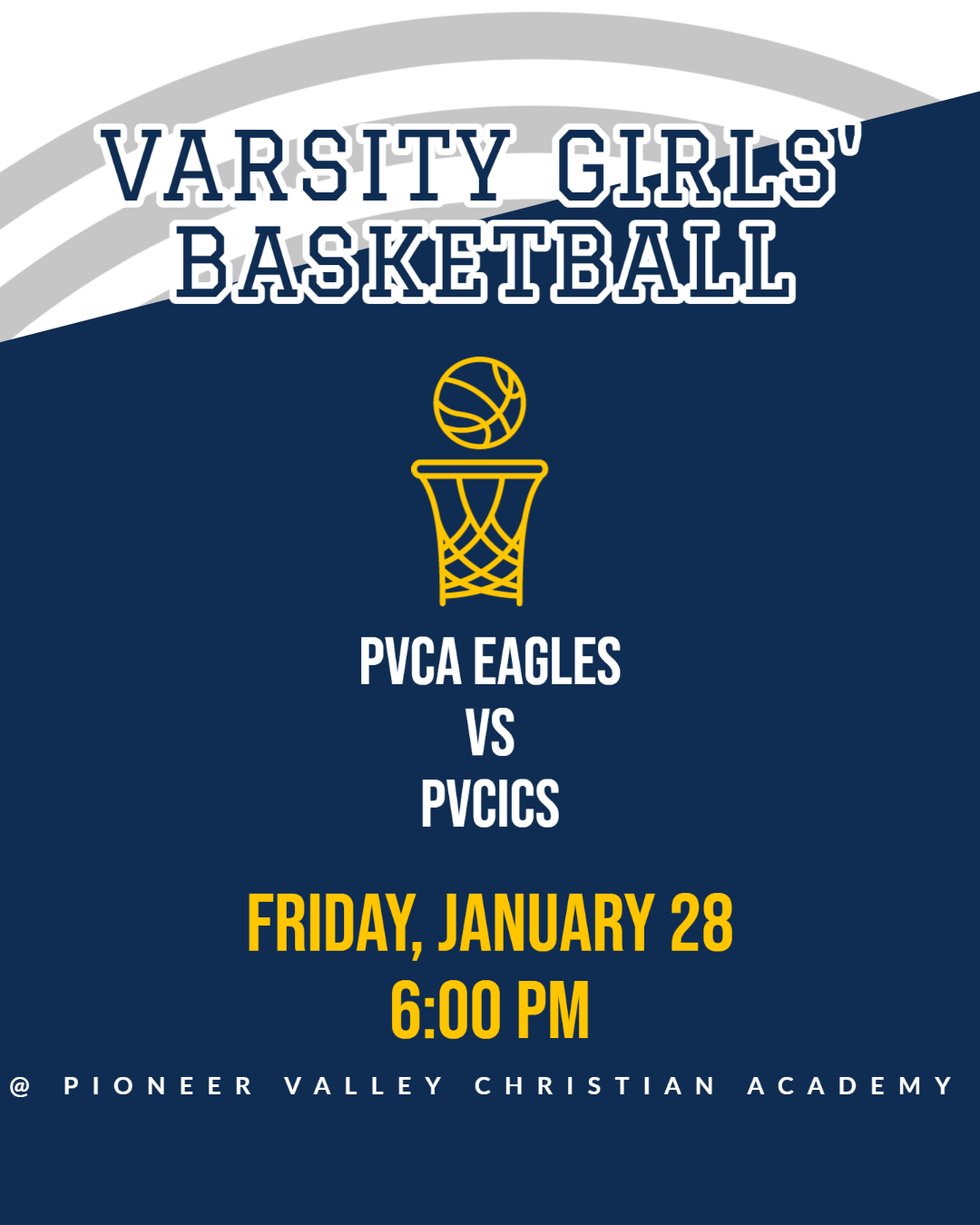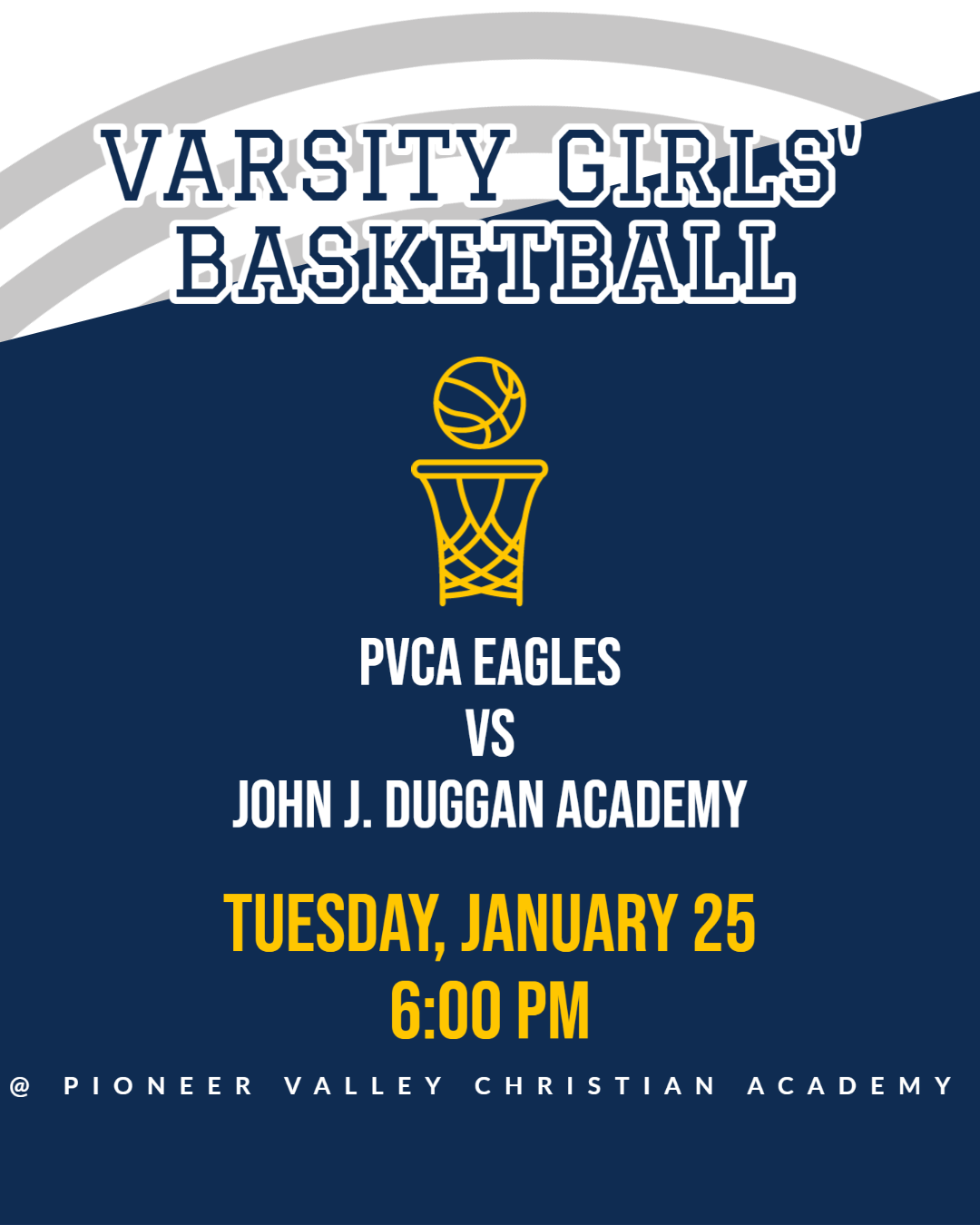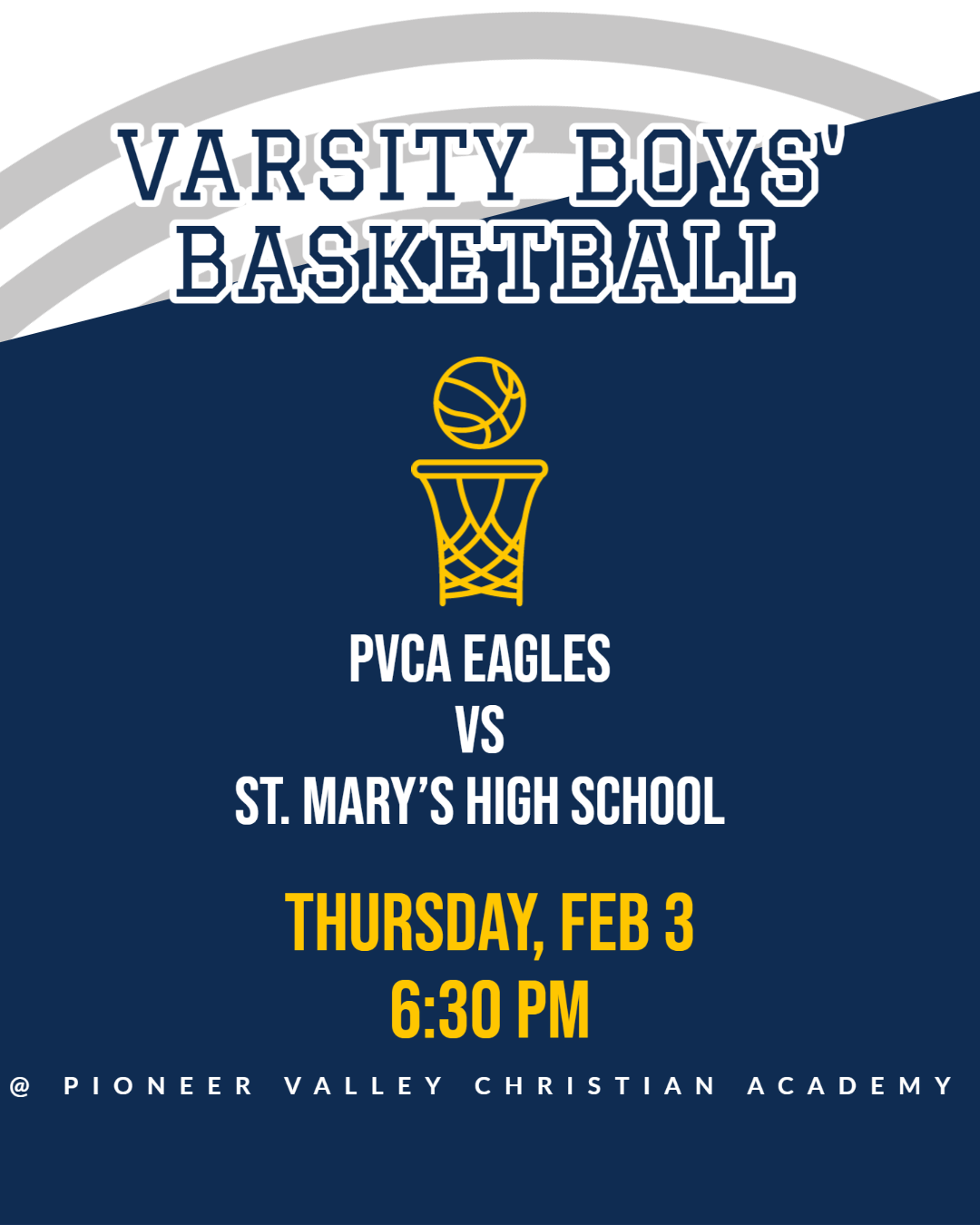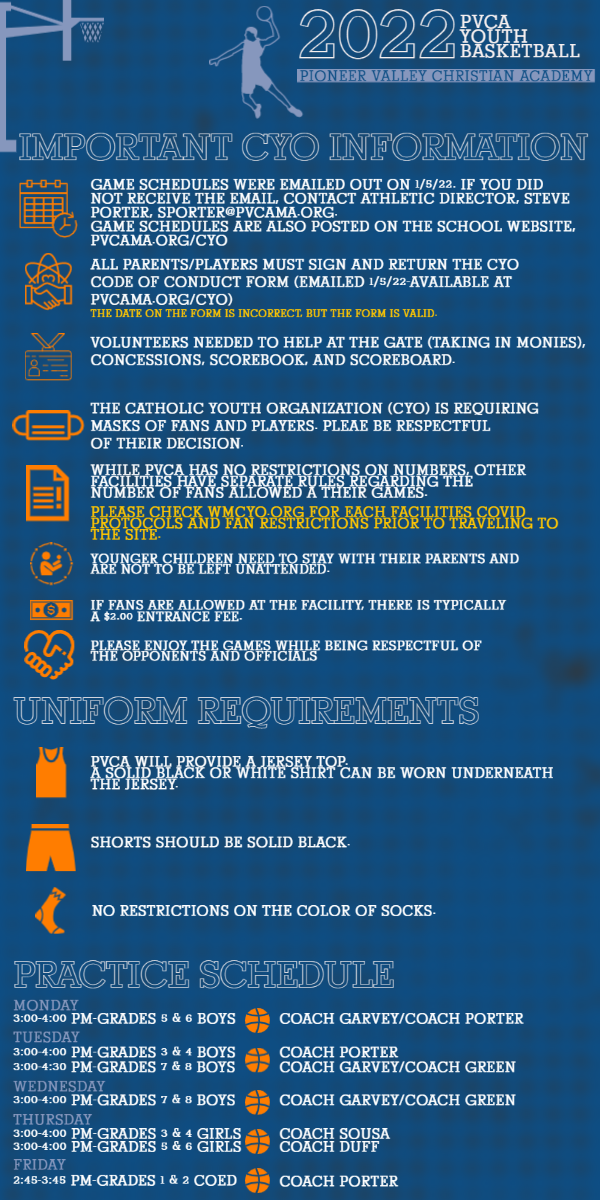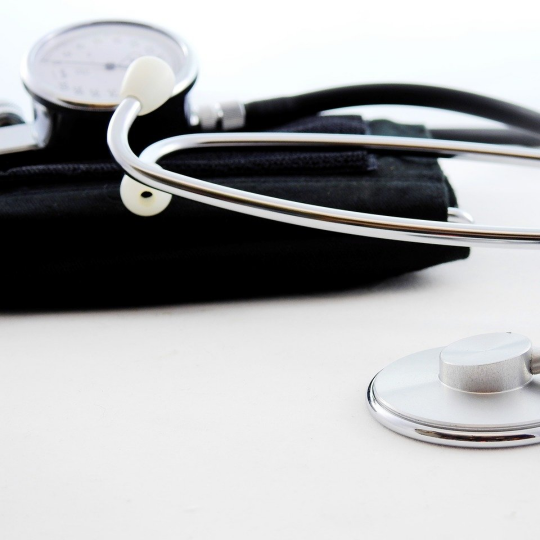 A MESSAGE FROM THE SCHOOL NURSE
The Massachusetts Department of Public Health requires all school-age children to have an updated Physical Examination Form and a Physician Certificate of Immunization on file. Our records indicate that your child needs an updated Physical Examination (or an updated Physician Certificate of Immunization).
If your child has had a current physical, please submit it to the school nurse. In order for a student to be exempt from the Massachusetts immunization requirements a medical or religious exemption form must be annually submitted. Please refer to the following link for further information. https://pvcama.org/wp-content/uploads/2020/09/Exemption-Letter-Final-Draft-PDF.pdf
Paperwork needs to be submitted to the front office, faxed to 413-782-8033, or emailed to mgunn@pvcama.org.
If you have further questions please call 413-782-8031 and ask to speak with the school nurse. Thank you for your cooperation.
Mylah Gunn
School Nurse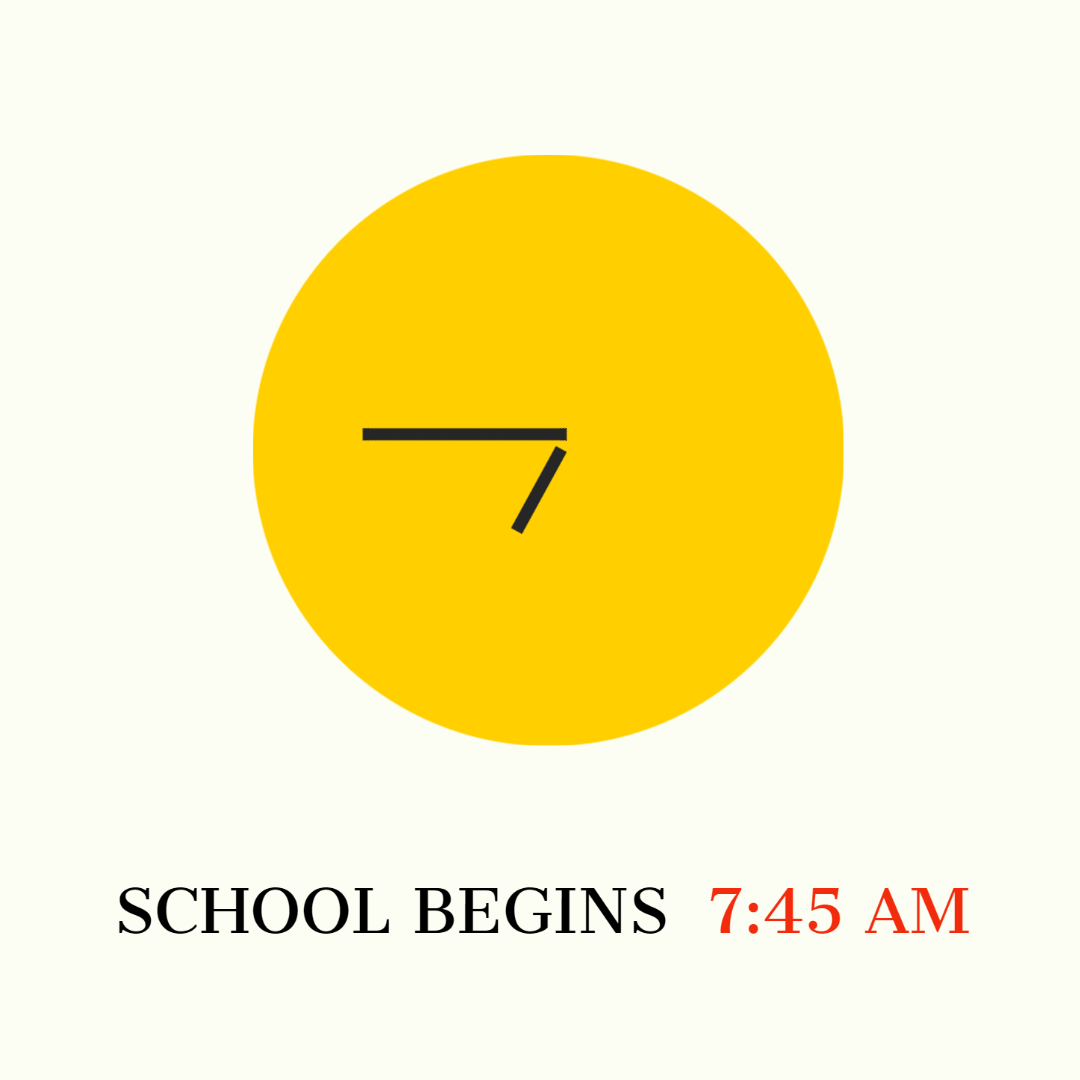 Although we understand unforeseen circumstances can occur which prevent a student from arriving to school on time, Tardiness often results in missed important information in the classroom, as well as interruption of the learning environment for the teacher and other students.
Excused tardies include illness, death in the family, medical appointments, unforeseen emergency, (to be determined by the Administration) or prior arrangement with the Principal. Without a phone call or a note, your child's tardy will be marked unexcused.
As a reminder, our school day begins at 7:45 AM. We appreciate your cooperation in having your student arrive on time to school. If you have any questions, or if we can be of assistance in any way, please do not hesitate to contact one of us via email Malissa Feragne / Edward Campolongo or by phone (413.782.8031).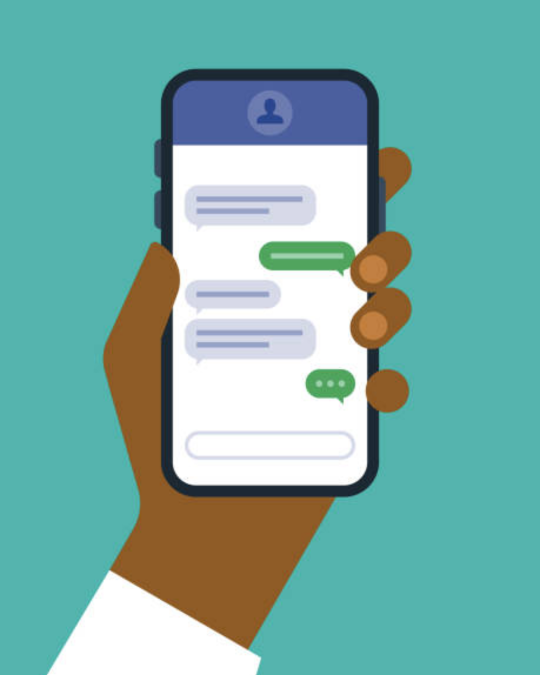 To sign up:
text
ALERT


to 22300
It is that EASY!
School cancellations, classroom announcements, and/or special notifications will be sent to your phone via text message.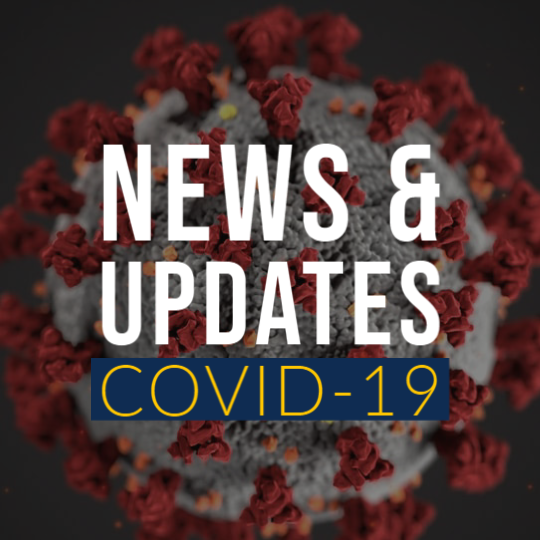 COVID HOME TESTS
With the rise of covid cases in Massachusetts PVCA has been accepting Covid Home Tests
If your child becomes symptomatic please keep them home and notify the school nurse or the front office staff.
Home kits are convenient and can be purchased at most pharmacies and grocery stores. You may also inquire about FREE testing kits available through your home town or city.
PCR Testing
For contact tracing, PVCA requires a copy of your child's COVID result.
Prior to submitting the form, please print your child's first/last name and date of birth on the form, and then take a photo of the form and email it to the school nurse.
Home Testing
When administering the home test, follow the manufacturer's instructions to recieve the most accuarate test result.
When swabbing, make sure to use a circular motion in both nostrils for at least 5 seconds
Once the result is revealed, take a photo of the test and email it to the school nurse with the following information: student's first and last name, date of birth, symptom start date, test date, test result, and home test brand, or fill out the form listed below.
PLEASE HAVE A MEDICAL PROFESSIONAL PERFORM A REPEAT COVID TEST IF
Your home test was not done properly

If your child's result was negative, but is experiencing covid symptoms
PVCA RAPID COVID HOME TEST FORM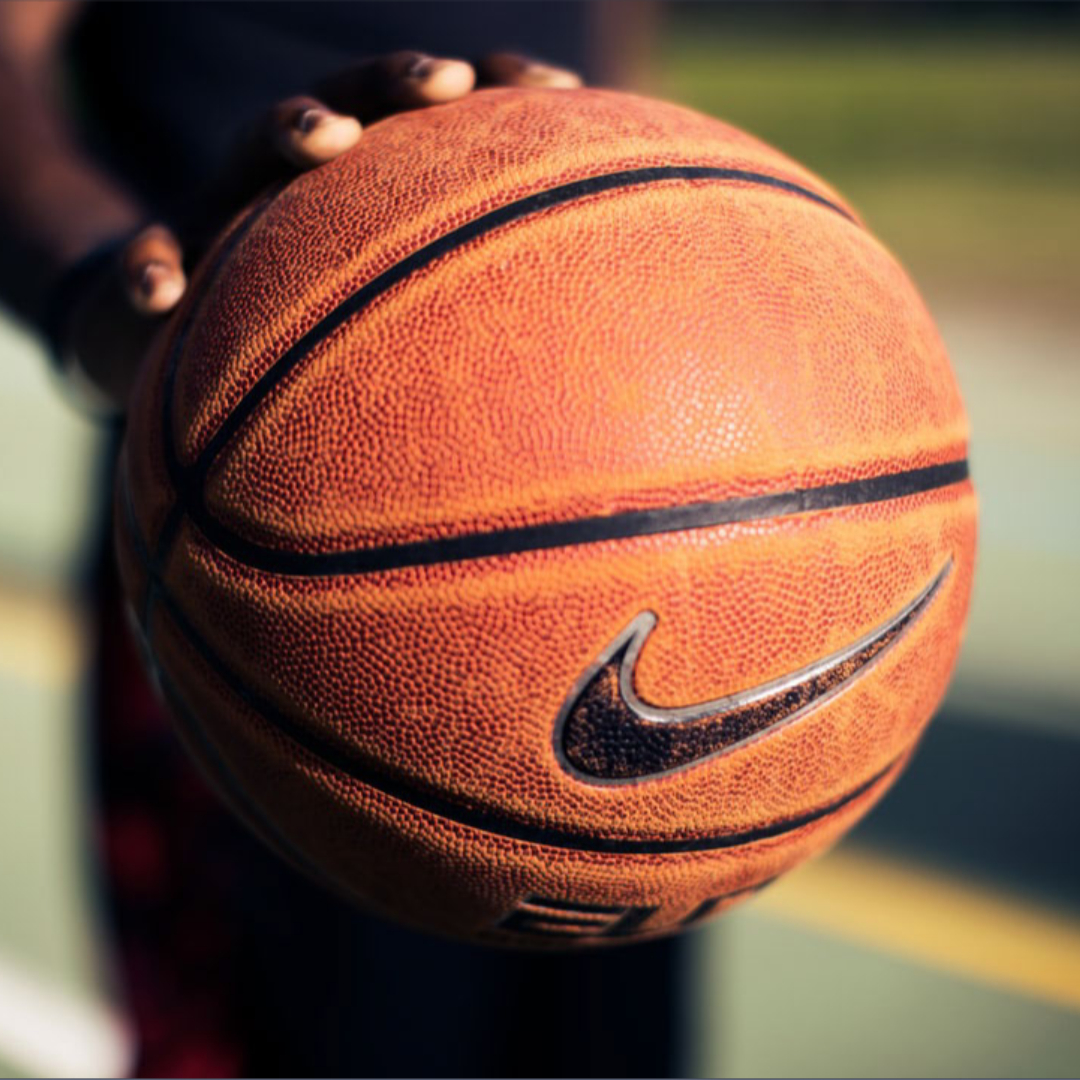 Attention all "Dads & Grads
You are invited to participate in pick-up basketball games on Mondays, 7:30-9:00PM, in the PVCA gym.
The basketball games are for men who are either dads of PVCA students or are PVCA alumni.
If you have questions, please contact Slav Zenchenko at 413-883-0455.
Masks are optional.

Thank you to all of the parents who have expressed a desire to volunteer their time at PVCA this year. We would love for you to fill out the attached form and join our Parent Volunteer Organization, or PVO. If you have questions regarding the PVO, you can contact:
Caroline Funchion


Director of Marketing
cfunchion@pvcama.org
*volunteers for school events, PVO fundraisers, and teacher appreciation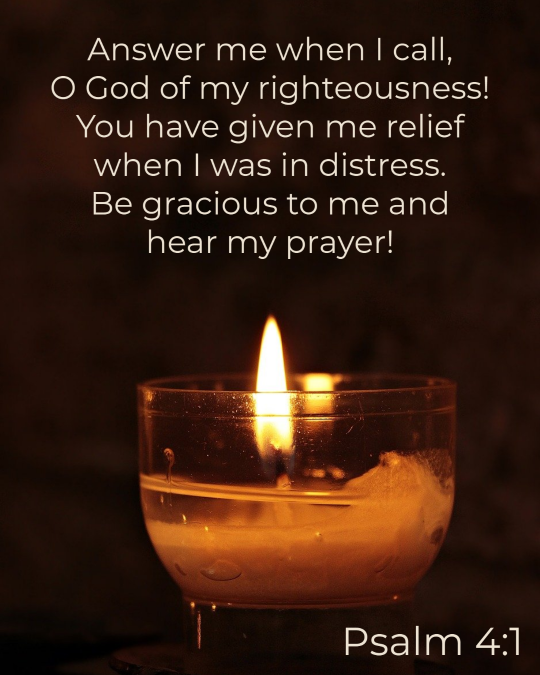 NEED PRAYER?
THE PVCA PRAYER LIST
The PVCA prayer list is updated daily and sent out monthly to subscribers. If you would like to sign-up for the PVCA prayer list or have a prayer request, fill out the form(s) below.
SUBSCRIBE TO THE PVCA PRAYER LIST
SCHOOL CLOSINGS & DELAYS
All notifications will be released by 6:00 AM
PVCA One Call Now
One Call Now is a service PVCA uses to alert the community with important notifications. Voice or text messages will be sent to you if our school must close or delay opening due to weather.
ALL PVCA families are automatically signed up for One Call Now unless they opt out.
PVCA Text Update
To receive text updates, text "ALERT" to 22300.
Be sure PVCA has your cell phone # on file and your cell provider allows you to receive text messages from a third party number.
Local News & Radio
Local News Channels
 – ABC 40, WFSB 3, WWLP 22
Local Radio Station – WIHS 104.9 FM

The PVCA dress code, or standard of dress, is posted on the website under the parents tab. Please review the dress code to be sure your son or daughter is following it.
Common dress code violations are:
wearing shirts that are not polos such as t-shirts

wearing sweatshirts and hoodies with words or images

wearing shorts, dresses, or skirts that do not follow the fit requirements
Shorts and skirts must be no shorter than three inches above the middle of the knee for the purposes of modesty and ease at play times.
Leggings are also not allowed unless they are being worn for warmth underneath a skirt or dress.
Sneakers are required on gym days or the student will not be permitted to participate in gym class activities.