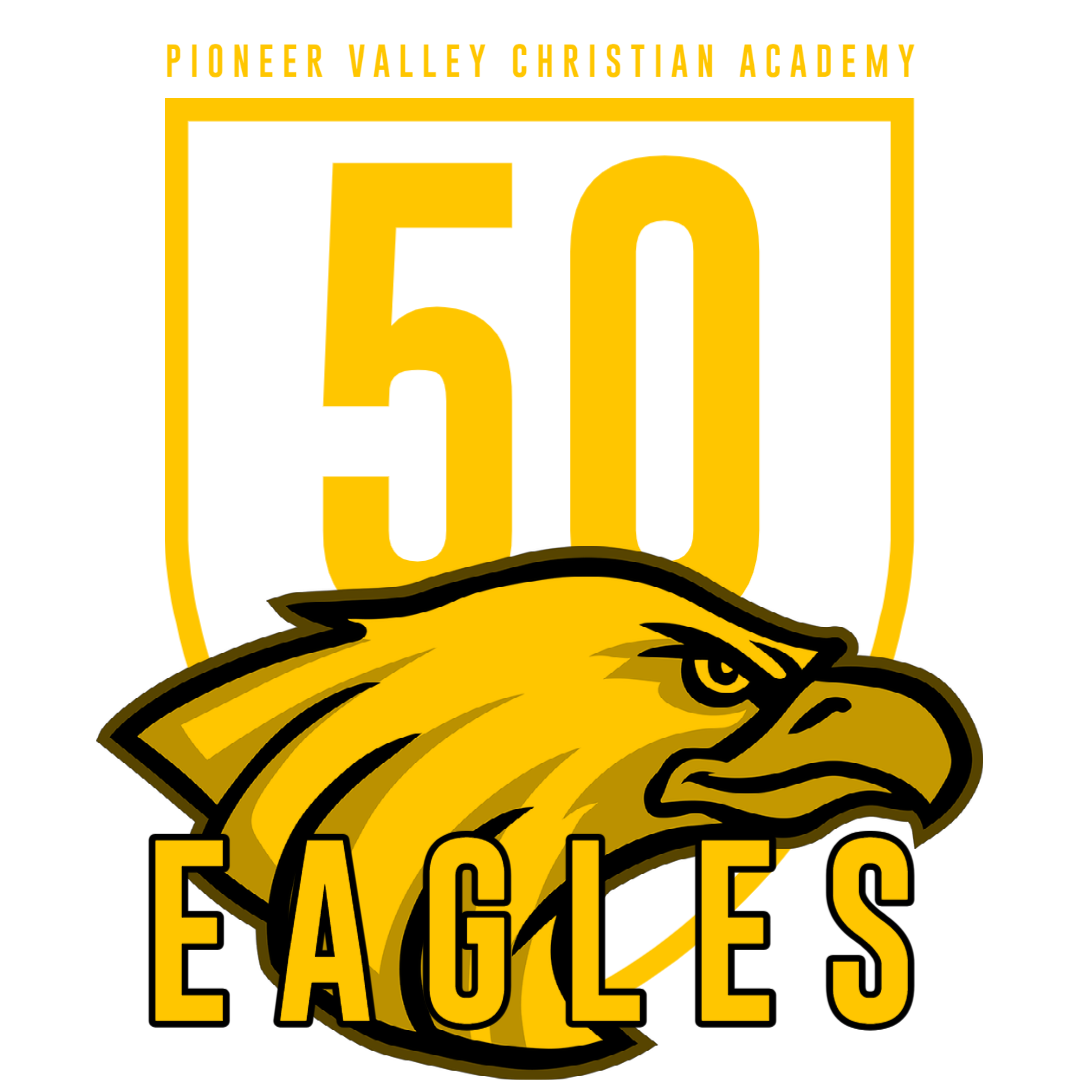 Pioneer Valley Christian Academy is celebrating 50 years!
To help celebrate the 50th year, PVCA will be offering a special edition 50th anniversary spirit-wear t-shirt. The long-sleeved t-shirt will be considered dress code and will be delivered to students at the end of the day, Tuesday, November 9. Students should wear their 50th t-shirt on Wednesday, November 10.
T-Shirt orders are closed. If you would like to purchase a
t-shirt, please contact Caroline Funchion during school hours, 413-782-8031.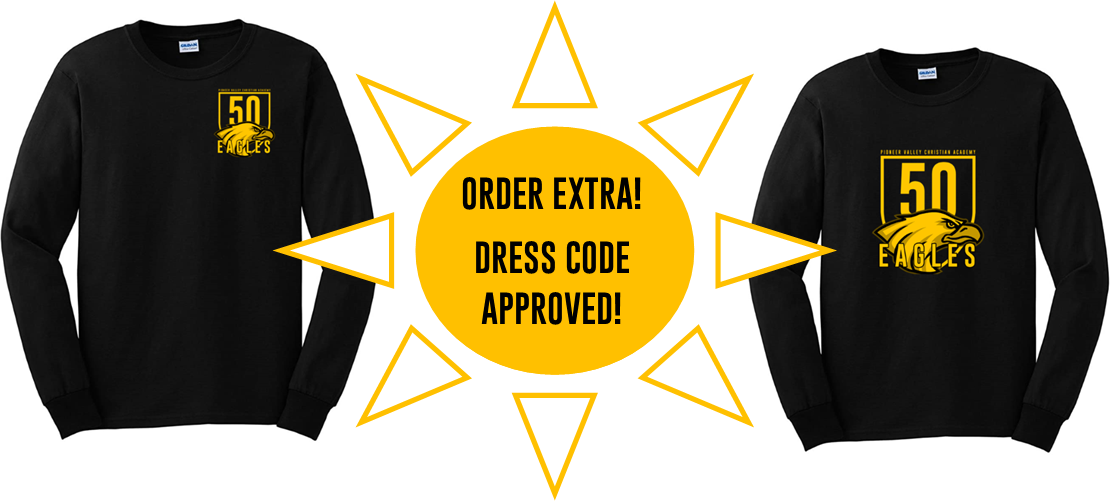 ADULT LONG-SLEEVE T-SHIRT
WITH LEFT CHEST LOGO
$10.00
XS—S—M—L—XL—XXL
YOUTH LONG-SLEEVE T-SHIRT
WITH FULL CHEST LOGO
$10.00
YS—YM—YL—YXL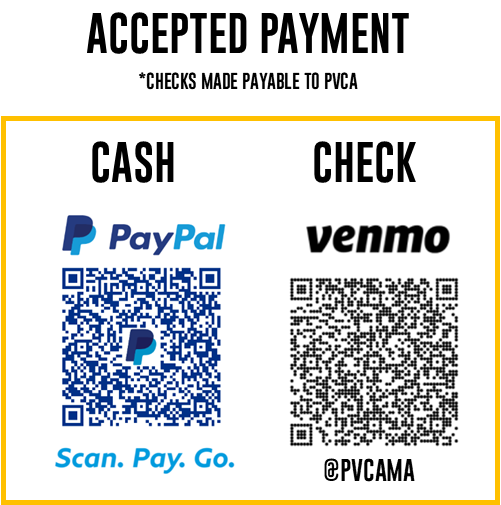 T-SHIRT ORDERS HAVE CLOSED.
IF YOU WOULD STILL LIKE TO PURCHASE A T-SHIRT, PLEASE CALL CAROLINE FUNCHION 413-782-8031.